Steam is an amazing digital video gaming distribution platform on your Computer. Users recommend it for its excellent gaming experience.
But sometimes this platform too may confront some problems and you may encounter Steam error code 105.
In this article let us scrutinize the reasons behind such a problem and measures to solve the issue.
Also Read:
Stop Updating Games Automatically
What Triggers Steam Error Code 105?
The DNS configuration of your Internet Connection may get corrupted or changed and this is an obvious cause that will give rise to Steam error code 105.
Often the users have reported that their poor, unstable network connection raises the issue while opening Steam.
You will have to scrutinize the reasons that are giving birth to these issues and apply the solutions accordingly.
Solution 1: Flush DNS Using Command Prompt
Some clients have reported that the DNS Settings, stored on Windows are sometimes corrupted or damaged.
This may restrict your Steam to work properly and raise issues like Steam error 105. So, I recommend you to initiate the DNS settings to resolve the issue.
Follow the steps provided below:
Step 1: Open your Command Prompt and then type ipconfig/flushdns in the box and then hit the Enter button. Wait till the process gets completed.

Step 2: Now, launch Steam and check whether the problem is solved. Many users have reported getting benefited from this remarkably short step.
Solution 2: Power Cycle Your Internet Router
Sometimes the internet connection may not be stable or get slow. You can quickly solve the problem like how to fix error 105 by reinstalling the router.
This simple trick sometimes works wonders, so, you must give this a try.
Here, I am going to demonstrate the power cycling process of the Internet Router, follow the below-mentioned steps for re-initializing the route:
Step 1: Unplug the Power Cord of your Internet Router and then leave it for 5-10 minutes. Then plug-in back the power cord.
Step 2: After you get internet access, launch your steam. Now check if the problem is resolved this way. 
Solution 3: Disable Ad Blocker Add-On
Often it has been found that the Ad Blockers that are installed on your Computer interferes with your Steam client.
This restricts the features to work properly. Disabling these ad Blockers often helped to resolve the problem instantly.
So, here I am describing a process to disable Ad-blocker Add-on for the respective browsers.
Microsoft Edge:
Step 1: For Microsoft Edge, go to the Settings option first and then select open Menu.
Step 2: Now select Extensions and next hit the AdBlocker option. Now choose Disable to turn it off.
Check by running your Steam Client.
Firefox:
Step 1: Go to Menu and from the provided list, click on Add-ons.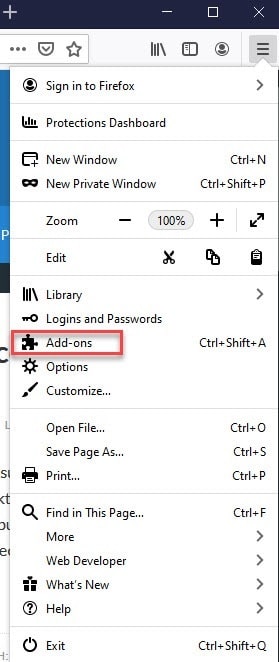 Step 2: Now choose Ad Blocker and move on to the Disable option. Next, proceed to turn off the AD Blocker.
Step 3: After that, open your Steam Client and run to check if this solves the steam error code 105 issue.
Chrome:
Step 1: From the menu option, go to More Tools and then from there move on to Extensions.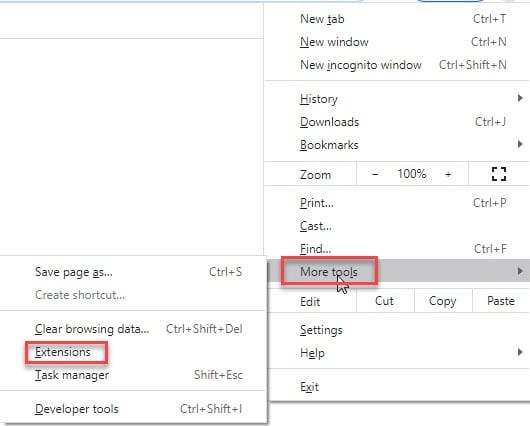 Step 2: Now hover the pointer and hit the AdBlocker option to disable it.
Step 3: Proceed to turn off the extension by clicking on the Toggle. Now, Check by running your Steam Client.
Solution 4: Uninstall Ad Blocker
The Ad Blockers may interfere in the process and raise the issue. So, in case you are having, as AdBlocker installed in your System, it may prevent Steam to run properly.
Let's see how to uninstall the AdBlocker application:
Step 1: Open Run by pressing Windows Key and R together. Then type the below-mentioned command and run it: appwiz.cpl.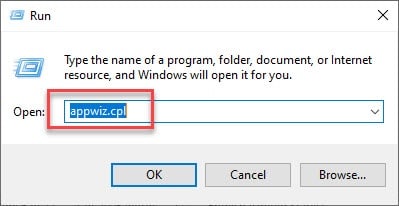 Step 2: Now navigate to find your Adblocker application and double click on it.
Step 3: Hit the Yes button and then follow the instructions given on the screen.
Step 4: Now, you will have to wait patiently till the process of uninstallation gets completed. Now launch your Steam Client and check if the issue is resolved.
Solution 5: Reinstall Steam
This step is tried several times to fix any issue related to the app. So, here also you can reinstall steam to check if it does the trick.
While your Steam files, the downloaded games, and user data will get preserved so you will not have to download them again.
The process of refreshing steam files deletes all the configuration files of the Steam client and then force it to re-install them. That means if there were any corrupted files, it will get replaced accordingly.
Wait till the entire process gets completed. After this method, you will have to log in again using your credentials.  Now check whether this has solved the Steam error 105.
Solution 6: Close The Background Apps
When your apps opened in the background conflict with Steam, you may encounter problems downloading and install updates.
The background apps may have problems with the network or other files. After you have finished close the window and exit apps such as – Google Drive, Skype, that consume internet consumption.
Also read: Guaranteed Methods On How To Make Money On Steam!
Solution 7: Clear Download Cache
This is a very well-known remedy to fix any problem with Steam that is to clear all the Download Cache.
You can easily clean the local cache data and then force Steam to catch fresh data. You are allowed to clear the download cache from the Steam interface.
Here I am describing the workaround below for your convenience. Please follow the given steps:
Step 1: First of all, you will have to launch the Steam Client. And then go to its Settings.
Step 2: Then go to the downloading tab and you will find an option there – Clear Download Cache. Select this option and next hit the OK button.
Step 3: Now, close the window and give your Steam Client a fresh restart. Now check whether there is any improvement with Steam error 105.
Wrapping Up
Hope this article helped you to find out a feasible solution for Steam error code 105.
You are welcome with other issues or remedies. Feel free to share them in the comment zone provided or shoot us a mail.