Mozilla Firefox is one of the most popular alternatives to Google Chrome, thanks to the host of features it provides to the users. With so many active users, the app is in constant development by the Mozilla community to bring even more features to increase productivity and improve the user experience.
However, there may be instances of the browser suffering from crashes or other errors. To combat this, Mozilla has included a feature that starts Firefox with all the extra features disabled. Here, I shall discuss how to start Firefox in safe mode.
Start Firefox In Safe Mode
Safe mode is a feature in Mozilla Firefox, where the add-ons are disabled, and the settings are set to default. If you don't see the error in Mozilla Firefox safe mode, you can confirm that the error is being caused by some broken extension, theme or hardware extension.
To start Firefox safe mode, follow these steps:
Click the menu button.
Now, click Help.
Here, select Restart with Add-ons Disabled…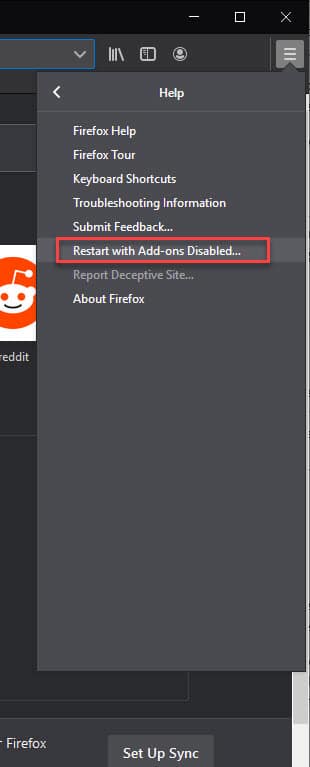 Press the Restart button to Start in Safe Mode.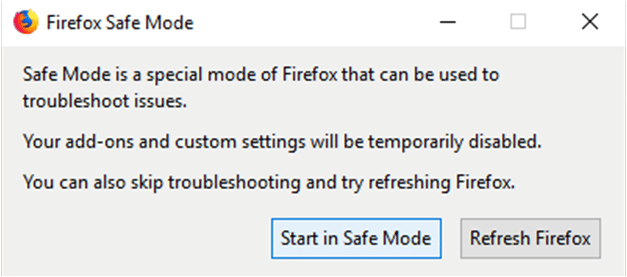 After Firefox starts in safe mode, you can test the browser for any sort of errors. If you don't see the error that you are diagnosing, you can safely assume that the error is being caused by either hardware acceleration, theme, misconfigured preference file, or a broken extension.
The Error Still Appears In Safe Mode
If the error still appears in safe mode, then you can confirm that it is not being caused by an extension or hardware acceleration. The error is likely being caused by malfunctioning plugins, or some other preference changes you made which are not disabled in Safe mode.
In such cases, there isn't much you can do, as the browser itself might be corrupted. You will need to reset the core installation files, or reinstall the browser to get rid of the error.
Wrapping Up
So there you have it. Now you know how to start Firefox in  safe mode using the information provided below. Comment below with why you needed to turn on Firefox safe mode, and to discuss further the same.