With content streaming being the new norm among consumers, music also has found its way to the business. Spotify is a music streaming service that is probably one of the most popular among users. Its algorithm is one of the best known in predicting songs and it comes with many other features like playlists and recommended songs that make it really popular among its users.
However many users have reported that when trying to download songs on their iPhone/ Android or Windows devices, they are presented with an error that says "Waiting to download". This can prevent users from downloading files for places that do not have proper internet connections for constant streaming.
Here I will discuss Spotify waiting to download error and the possible ways that you can solve this.

What And Why Is Spotify Waiting To Download?
With Spotify premium service, you can listen to songs without the pesky interruptions from advertisements, and you can also download songs and listen to them offline. This is a really important feature and many users prefer to go for the premium version. You can avail the premium version for as low as $2 per month depending on where you reside.
There are some simple reasons that can cause the "waiting to download" error on Spotify.
There is download limit for each device even with a premium subscription. With a Spotify premium account, you can download up till 10000 songs on a total of three devices. Crossing this limit will prevent users from downloading any more songs.
Your firewall software may also have misreported the application as dangerous and for this reason your OS may be preventing the application from downloading any more songs.
You might also need to check your internet as connectivity issues will prevent you from downloading songs onto your device.
Solutions To Spotify "Waiting To Download" Error!
If Spotify download is waiting on your device as well, there are some easy workarounds that you can use to solve this error on your device.
Solution 1: Check The Download Limit
Although 3330 songs seem like a target you would never reach on a device, with some really good songs available from very good artists, you may have mistakenly crossed the limit on your device without actually knowing it.
Check the number of downloaded songs on your device and make sure that it hasn't crossed 3333 songs. If it has, try deleting some older songs and then try downloading your new songs.

Solution 2: Check Your Internet Connectivity
Many times, an improper connection may also be causing "Spotify waiting to download local files" error on your device.  On nearly every kind of network, there is a timeout period, after which the connectivity throttles upon continued usage.
Restarting your router and putting your device on Airplane mode and back, will reset the network, and the throttle should be over. This will clear the network errors, and you should be able to download songs onto your device.
On Windows you can try clearing DNS cache as well. To do that:
Open an elevated Command Prompt. To do this, open a Run window by pressing Win + R. Type cmd and press Ctrl + Shift + Enter to launch Command Prompt with administrative privileges.
Type the following command to flush your DNS cache:
ipconfig /flushdns
Wait for the confirmation message and then try downloading the songs.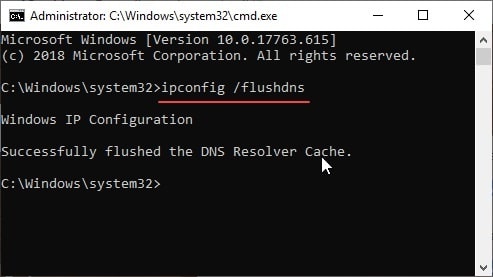 If you were facing the waiting to download on Spotify due to this reason, your error should now be resolved.
Solution 3: A Simple Workaround Using PC Application
There is simple workaround that can probably help you download the playlist on your mobile device if you have a PC handy. Follow these steps closely and your error should be resolved:
Create a playlist on your PC with local files, and download them. Use whichever WiFi you want to download them.
Open the playlist on your mobile's Spotify application and press the Download At this point the problem arises, where the songs are blacked out and it says 'waiting to download' forever.
Close Spotify on your phone, while keeping it open on your PC.
Create a personal hotspot on your phone and connect your PC to it.
Open Spotify on your phone and all the songs should start downloading right away!
Many users reported that this method helped them overcome their issue where the songs would not download on their device.
Solution 4: Disable Firewall Blocks
There is a known issue with Spotify that prevents users from downloading files if any third party antivirus is installed. This issue should not be seen with popular antivirus software, but you might try disabling or uninstalling them to diagnose this error.
To add an app to Windows Firewall exceptions, you need to follow these steps:
Open a Run dialog by pressing Win + R.
Type control panel and press Enter to open Control Panel app on your Windows PC.
Change the view to small or large icons if it is set to Categories.
Click on Windows Defender Firewall.
From the left pane, click on Allow an app or feature through Windows Defender Firewall.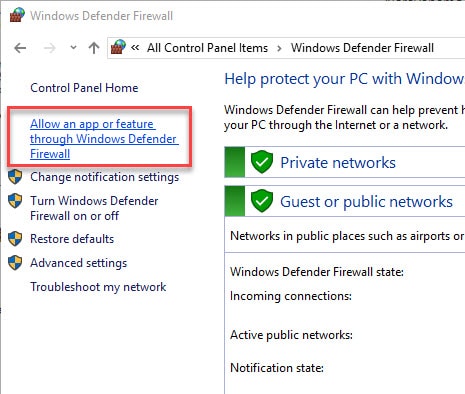 6. Click on Change Settings
7. From the list of Allowed apps and features, locate Spotify music.
8. If you don't find Spotify in the list, click on Allow another app…
9. Click on Browse and open the location of the Spotify executable file. Click on Add once you have selected it.
10. Allow it through both Private and Public
11. Click on OK.
If Firewall was blocking Spotify from downloading music onto your device, this should solve the error.
Solution 5: Reinstall Spotify
If none of the methods help you, you can try reinstalling the Spotify client software. A fresh installation will remove any previous errors with configuration files of the application, and the fresh files will be used to run the application which should hopefully remove any impending errors like the waiting to download error.
You can use a third party powerful uninstaller like IObit Uninstaller to remove the residual files as well, or you can remove them manually from the registry editor. Read more about batch uninstallers in our guide Install And Uninstall Multiple Apps At Once Using These Apps.
Wrapping Up
So there you have it. If you too were being plagued with the Spotify waiting to download error on your device, now you know how to overcome this error using one or a combination of the solutions given above. Comment below to tell us more about how you solved this error.