We use System File Checker scan or SFC scan to repair the corrupted system files on Windows.
But sometimes when you initiate an SFC scan, it may take long hours, get stuck, freeze, or stop scanning.
When this happens you have plenty of other options to repair your system.
In this article, I am going to discuss what you need to do when SFC scannow fails. 
What Can You Do When SFC Scannow Fails?
When an SFC scannow fails, follow the guideline given below and solve the problem.
Also read: Windows 10 scanning and repairing drive stuck 
1) Perform A System Restore
If Windows 10 SFC scannow fails, go for a system restore first. If you have already created a system restore point before facing this problem then revert to that point.
But if you have not created any system restore point before getting this problem, then skip this step.
Now follow the guideline given below to revert to the earlier system restore point:
Type Control Panel in your Windows search box. Select the topmost option.
Next, choose Recovery as shown in the picture below.
Click on Open System Restore and then click on the Next button. Select a restore point.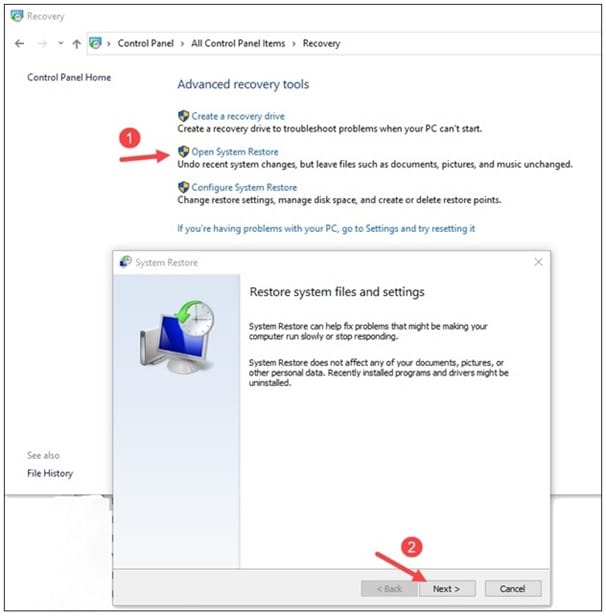 To finish the process, click on Next followed by Finish. Now try to perform the SFC scan. If you cannot run the scan, go to the next step.
2) Run SFC Scan From Safe Mode
If a system restore did not help, then try to run the SFC scan from Safe Mode.
Safe Mode provides minimum functionalities and gives you a perfect environment to detect the actual problem.
Now, to enter into the Safe Mode follow the given steps:
Right-click on the Windows Start button and select Settings.
Next, choose Update & Security option and then click on Recovery as shown below.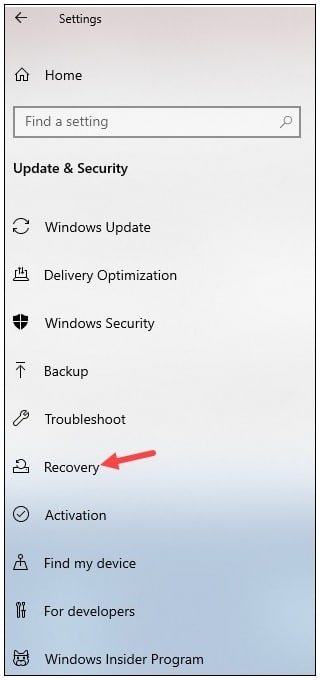 Under the Advanced Startup option, select Restart now.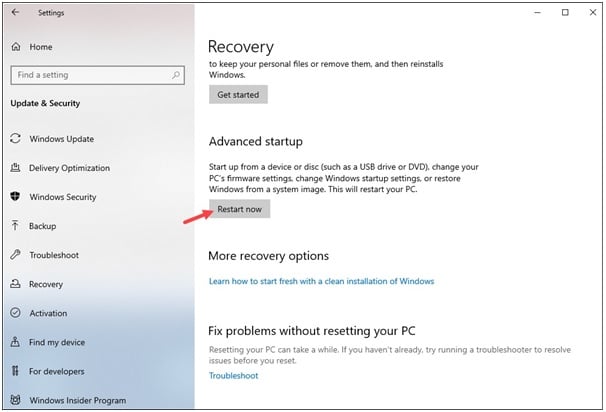 You will get Choose an option screen now. This will lead you to the Advanced Startup Recovery menu.
Select Troubleshoot from the given options.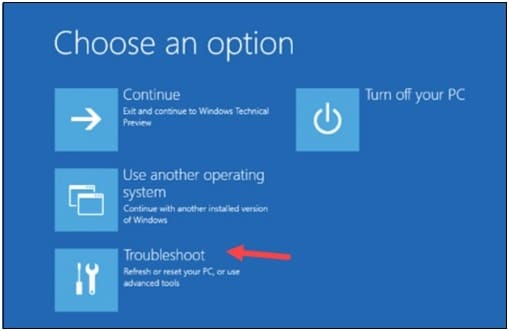 Now select Advanced options and then select Startup Settings. Next click on the Restart option.
Press the F5 key on your keyboard to enter Safe Mode with networking.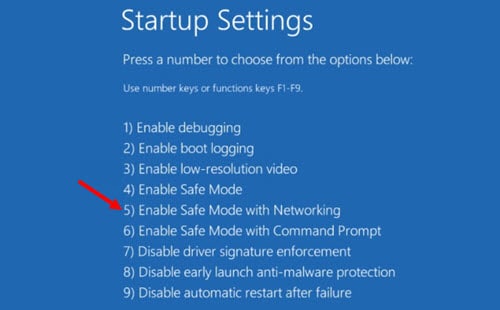 After entering into Windows Safe Mode, try to run the SFC scan.
3) Try DISM Scan
If you cannot complete an SFC scan, then you can run a DISM scan or Deployment Image Servicing and Management tool.
This command-line tool will fix corrupted windows images due to viruses, malware, or bad updates.
So, run the DISM scan when the System File Checker fails to work.
To run the scan, follow the steps given below:
Type CMD in the Windows Search box and right-click on Command Prompt. Choose to Run it as administrator.
Enter the given command in the elevated Command Prompt window and press the Enter key:
DISM /Online /Cleanup-Image /RestoreHealth
Wait till the process gets completed.
4) Run Chkdsk Scan
If the above solutions did not help and SFC scannow is still stuck on your Windows 10, then try running a chkdsk scan.
Memory corruption is a possible cause for SFC scannow failing to finish.
So, run a chkdsk scan to fix the problem. Follow the steps given below to do so:
Open an elevated Command Prompt window.
Copy & paste the following command in the Command Prompt window and press the Enter key:
chkdsk C: /f /r /x

Make sure to replace the letter 'C' as per your system drive letter.
5) Update the Device Drivers
If Windows 10 SFC scannow fails after making repeated attempts, then I would suggest updating your device drivers.
The outdated drivers can be the reason why you cannot run an SFC scan.
After installing the latest device drivers the problem should be solved.
So, update your device drivers and then try to run the SFC scan again.
6) Run Your Antivirus
If your system got affected by a virus or malware, then also you can find that SFC scan fails.
Sometimes we download third-party apps or use USB devices that can contain viruses, which can affect our system.
To get rid of any such virus or malware, run the antivirus you use following the steps mentioned below:
Open your antivirus and click on the Scan button as shown below.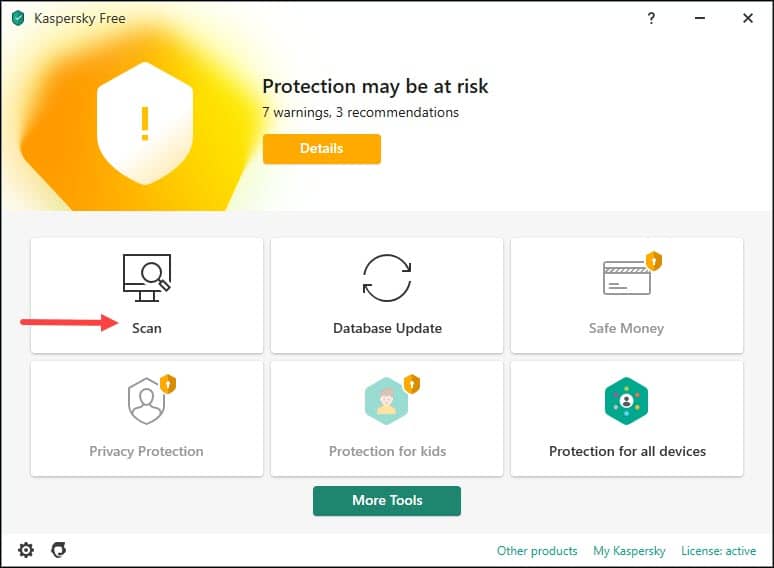 From the next displayed window, choose to run a Quick scan or a Full scan and wait till the process gets finished.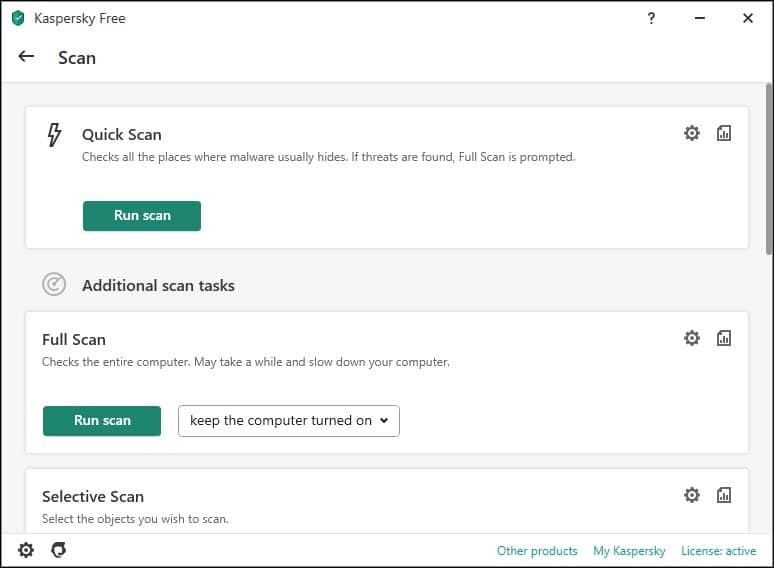 After running the scan, see if the SFC scan is working now.
7) Reset Your Windows
If nothing helps and you still could not run the SFC scan, then reset your Windows.
There can be problems with your windows installation and with a fresh installation, the problem should get fixed.
But before resetting your device, back up all your important data and then proceed.
Now follow the given method to reset your Windows:
Press Windows + I keys to open Windows Settings and click on the Update & Security option.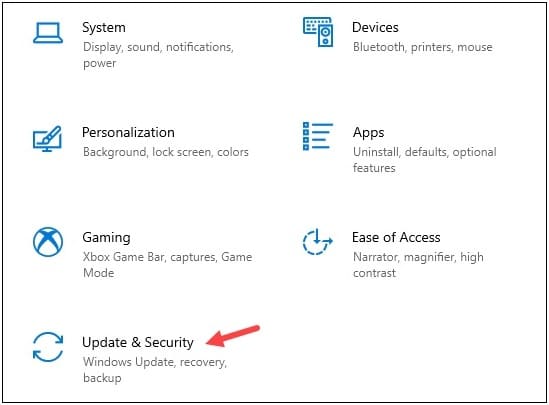 From the left side panel, choose the Recovery option like I have shown below.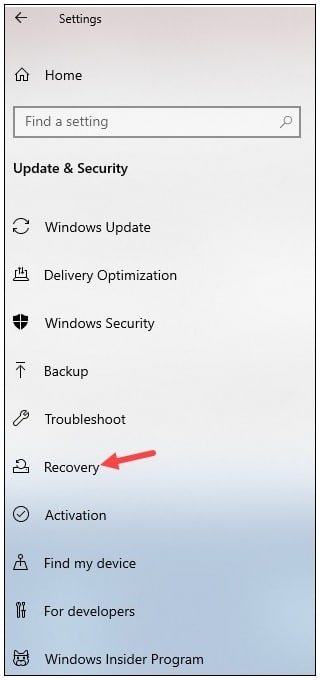 Under Reset this PC option at the right pane, choose the Get Started option.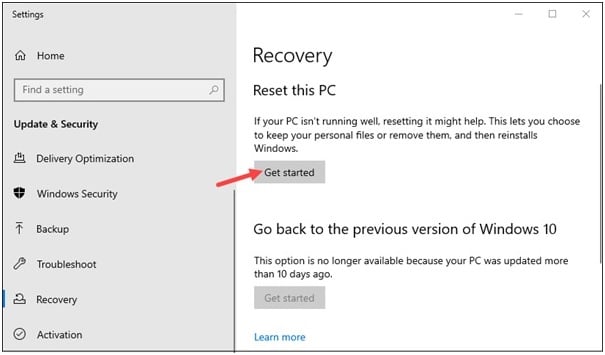 Select between Remove Everything and Keep My Files options and then click on the Only the drive where Windows is installed option.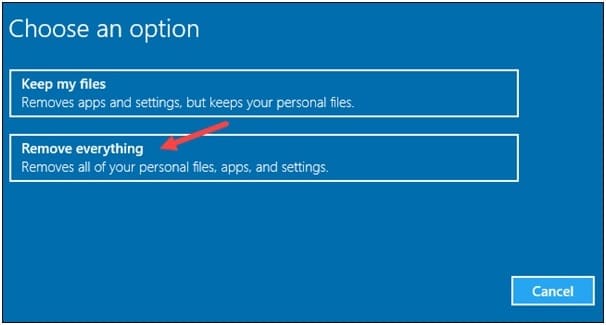 Next, choose Additional Settings and click on the Next button.
Click on the Just remove My files option and follow the on-screen instructions to finish the process.
After completing the entire process, reinstall all the required applications. Now you can restore all the backed-up data and continue.
Final Words
So, there you go! By now you should know what to do when SFC scannow fails.
If you have any further questions related to the topic ask us in the comments section provided below.