In Windows 7, file sharing was done using a Homegroup. A Homegroup referred to a local group of Windows computers and devices that could share content and connected devices with each other. However, starting with Windows 10 v1803, the Homegroup feature was removed.
Instead, Microsoft pushed other features for file and printer sharing like the Share option and OneDrive integration. However, there is another method that can be used to share folders and devices over the internet. Here I shall discuss how to setup a peer to peer network in Windows 10.
We have shown a VIDEO walk through at the end of the post for easy solution.
What Are Peer-To-Peer Networks?
If you have ever used torrent clients, you have already used a peer-to-peer network. There are two types of network models:
Client-server model: where all computers are connected to a server computer that facilitates the file sharing.
Peer-to-Peer model: where all computers are connected with each other instead of a server.
In peer-to-peer network models, all the computers are connected to each other, either via USB or Ethernet cables. All the computers in this network model are both server and client at the same time.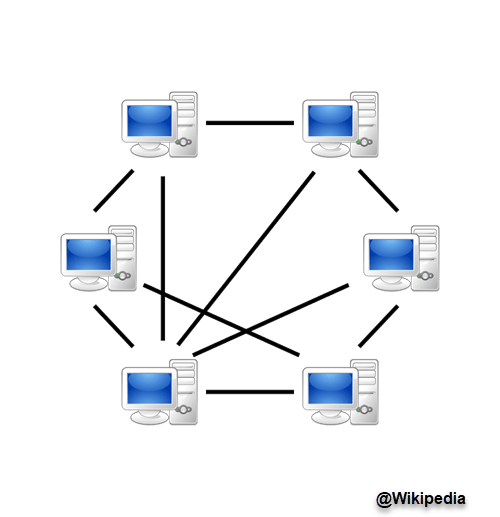 A P2P network can also be set up using a hub, to prevent using extra Ethernet cards. The hub is usually a router that has more than one LAN ports or a USB hub.
Peer To Peer Software
In Windows 10, you do not need additional software to view and edit files on a peer to peer network. However, to download large files over the internet, you need to make use of the BitTorrent protocol.
In BitTorrent, the files are not hosted on a single computer. Instead, different parts of the files are spread over multiple computers. This makes it easier to download larger files over the internet, and if you have used these torrent clients, you have already used peer-to-peer software on your computer.
How To Setup A Peer-To-Peer Network In Windows 10?
To share files across P2P networks, you first need to set up a network for the same. This can be done for both cabled and router connections, so follow these steps for peer-to-peer network setup for your workgroup on Windows 10:
On your desktop, right-click on the This PC to reveal the context menu and select Properties. This should open a control panel window.
Locate and click on Change Settings in the window that opens. This will open a System Properties
Under the Computer Name tab, click on the Change button.
Click on the radio button next to how you wish to connect to the P2P network.
If the network you wish to connect to has a domain, enter the name next to the Domain radio button.
If you wish to connect through a local Workgroup, enter the name of the Workgroup after selecting the radio button for the same.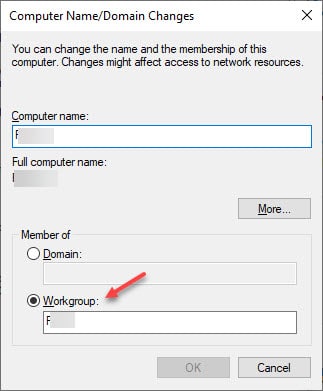 Click on OK. You will see a prompt for restarting your PC.
Restart your PC.
After your PC has rebooted, open File Explorer. You can use the keyboard shortcut Win + E.
From the left quick access menu, click on Network.
You should see the other computers on your Network in the top row. If you do not see your computers, you will instead be presented with a yellow bar saying Network computers are not visible. Click on this bar to change the settings.
Select Turn on network discovery and file sharing.
Refresh the explorer by pressing F5, or from the right-click context menu.

You should see all your computers present on the network now.
Note: when using a Wi-Fi router, make sure that the connection is set to Private. Networks on public connections will not be discoverable on your computer.
How To Access Files On Another PC Using Peer To Peer Connection?
You can also access the files present on another PC on your network. To do this, you need to allow access to the file that you wish to share.
To share a file, open the folder of the file in File Explorer.
Right-click on the file that you wish to share to reveal the context menu.
Hover over 'Give access to' to reveal additional settings. Select Homegroup (view and edit).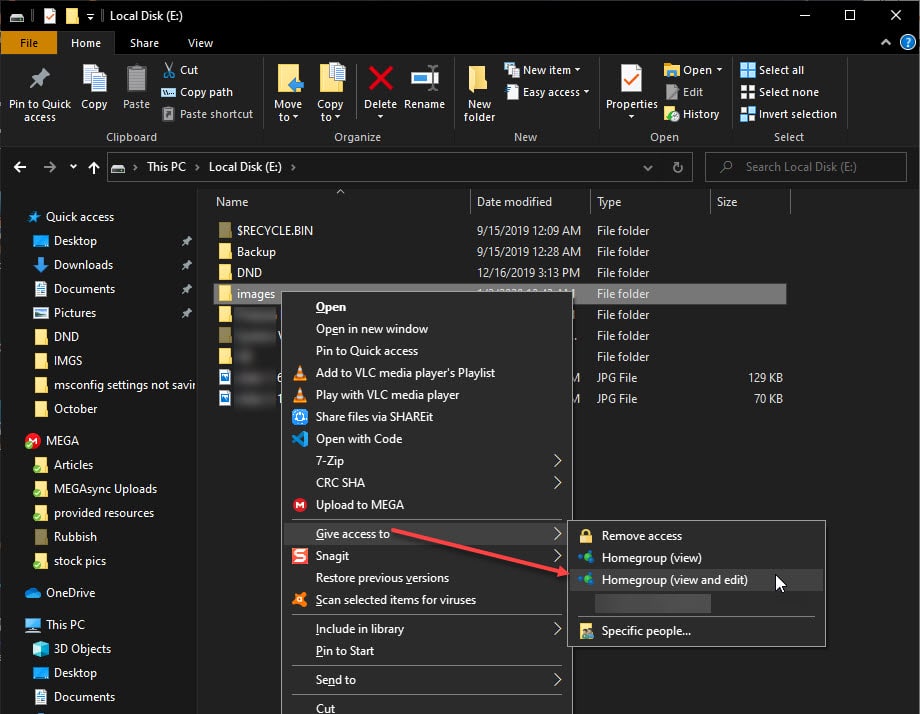 On another PC, create a peer-to-peer network using the steps given above.
Double click on any PC to access the files on your PC.
Enter the credentials of the PC that you wish to gain access to and click on OK.
You will be able to see the folders that you shared in step 3.
Caution
Make sure that each computer with Internet access is protected from security threats. At the minimum, each computer should have its Internet connection protected with a firewall and Windows should be updated with the latest critical updates from Microsoft Windows Update. If malicious activity comes through one computer, the activity can quickly spread through the entire network.
Wrapping Up
So there you have it. Now you know how to setup a peer-to-peer network in Windows 10 and how to share files between computers on a different network. Comment below if you found this useful, and to discuss further the same.