If you use Steam as your online game store, you must have noticed some instances where Steam refuses to run or download games. This is possibly due to Steam not having enough permissions to execute all its functionalities. This can usually be overcome by giving the Steam app the required permissions.
Here I shall discuss how to run Steam as administrator on Windows 10.
How To Run Steam As Administrator?
Running Steam with administrative privileges gives the app permission to make changes to your computer, without which the games may not perform optimally. Even the games may require additional permissions to write to the disk, without which the game may not be able to save the progress locally.
How To Run Steam Games As Administrator Windows 10
You can always right-click on the game and select Run as Administrator from the context menu to run Steam game as admin. However, repeating this may become cumbersome. Follow these steps to always run the game as admin:
Right-click on the app shortcut present on your desktop.
Select Properties from the context menu that appears.
Switch over to the Compatibility tab.
Under the Settings section near the bottom, check the box next to Run this program as an administrator.
Click on Apply followed by OK to finalize the changes.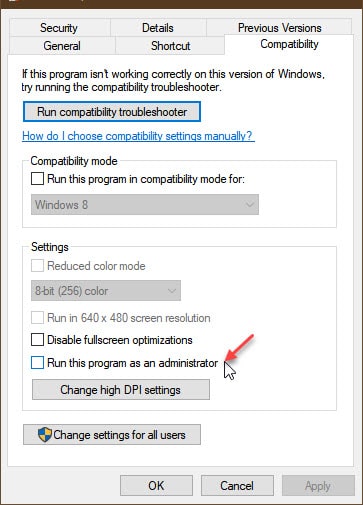 You should repeat this for the Steam app and the games that you install from Steam as well. The option is in the same location for all apps on your PC.
Steam Run Game As Admin
Once you have permitted the app to make admin-level changes, you will have to give the permissions to the game folders as well. To do so, follow these steps:
Open the default Steam games folder on your computer.
It is usually C:\Program Files\Steam depending on where you have the operating system installed.
You will have to take ownership of these folders. Check out our detailed guide on how you can take ownership of files and folders.
Once you are inside the folder mentioned above, right-click and select Properties from the context menu.
Go to the Security tab.
Under the usernames in the Properties window, click on Edit… button.
Change the permission for your username to make full changes.
For this, simply make sure all the permissions are set at Allow.
Click on OK to save the changes.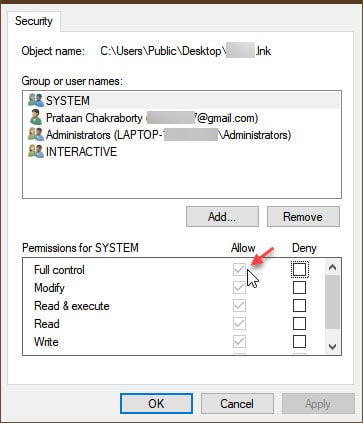 Wrapping Up
Making the following changes will allow Steam and the games to make system-level changes. Now you know how to run Steam as an administrator using the simple method provided above. Comment if you found this useful, and tell us your favorite games below.