Google Chrome is undoubtedly one of the most popular web browsers on the internet. It has earned this reputation because of its preference for speed and reliability. It has many features focusing on speed and convenience that make it so popular among the users.
One such feature is the quickly accessible thumbnails feature that makes it easier to visit your favorite websites quicker. The most visited websites are marked as thumbnails when you open a new tab in your browser.  However, many users have reported that Google Chrome is not showing most visited thumbnails.
Here I will discuss why Chrome thumbnails are not showing and how to restore the thumbnails in Chrome. If for any reason your Chrome bookmark icons are blank then you need to check out this post to fix the issue.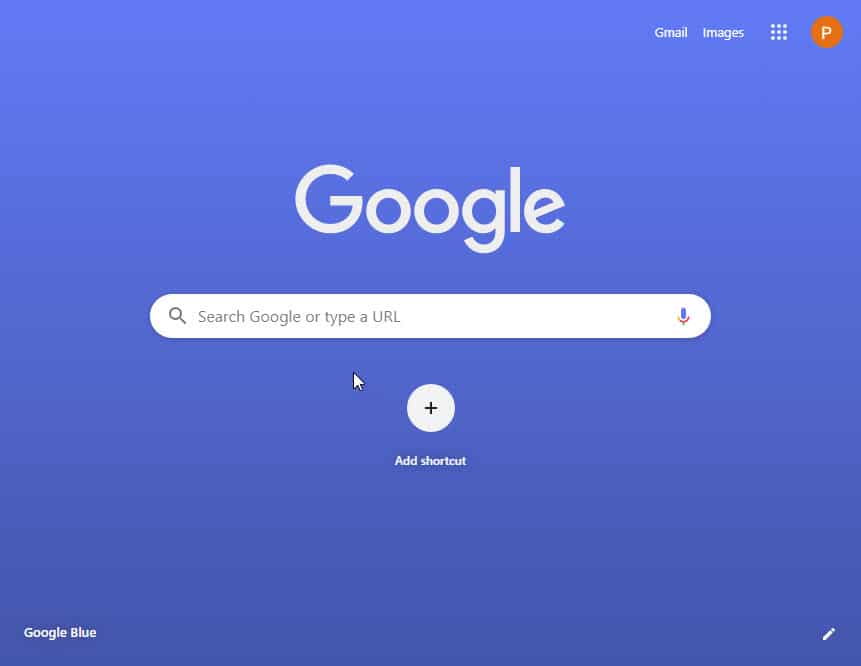 Why Are The Chrome Start Page Thumbnails Missing?
Since it focuses on quickness, Google Chrome most visited thumbnails not showing can become annoying very fast. This can actually happen for many reasons.
Many users have reported that this error actually started happening after a recent Chrome update. Google Chrome usually updates itself regularly, and if you have allowed automatic updates on your device, it is possible that the browser updated itself to the bug-filled version and the most visited thumbnails went missing.
Some users have mentioned some seemingly unrelated reasons for this error as well; like a mismatch with the address bar search engine. When set to Google, the thumbnails go missing on the browser, and they reappear when the search engine is changed to something else.
There is also a possibility that permanent private browsing may be turned on for your browser. Many things can change the settings of your system, and this may be one of the settings that changed resulting in Google Chrome thumbnails not showing up.
How Do I Restore My Thumbnails On Google Chrome?
The thumbnails can go a long way in reducing the time needed to visit your favorite websites. If these go missing, the speed in your productivity can be hampered significantly. I will now discuss the various ways that you can solve the 'Google Chrome most visited thumbnails not showing' error.
Solution 1: Turn Off Permanent Private Browsing
Sometimes we tend to start a setting not knowing all the consequences of the same. Some users tend to set Chrome not to save any history with each session. This is a very useful option for those trying to protect their privacy, but this can lead to Chrome not registering your favorite websites.
If you did not start this setting on your device, this can be easily changed. Simply follow these steps:
Open Google Chrome on your device.
Click on the Menu button in the top right corner of the application.
Here, select Settings.
In the Settings tab, scroll down to click on Advanced.
Select Site Settings.
In the Site Settings page that opens next, click on Cookies and site data under the Permissions section.
Make sure the toggle next to "Allow sites to save and read cookie data (recommended)" is set towards on and "Clear cookies and site data when you quit Chrome" is set towards off.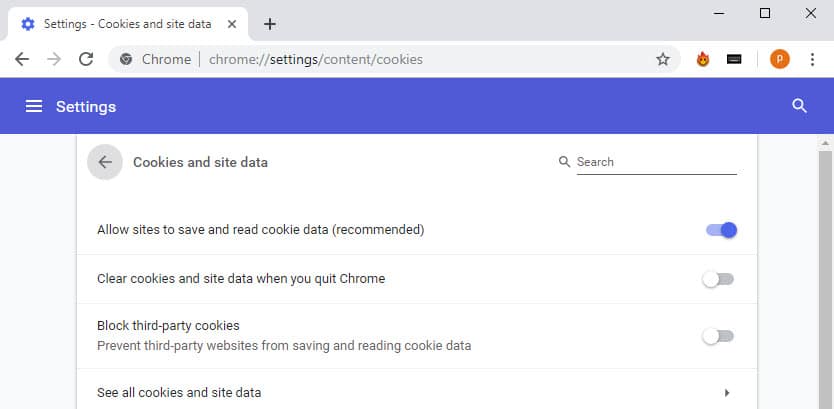 8. In a new tab, type chrome://restart and press Enter to restart Chrome.
Solution 2: A Simple Workaround
There is a simple workaround posted by some users on support forums that involves a simple workaround. Follow these steps if you only have the 'Add Shortcut' button on your new tab:
Open a new tab in Google Chrome.
Click on the 'Add Shortcut' button to create a shortcut manually.
Create a test shortcut and save that shortcut.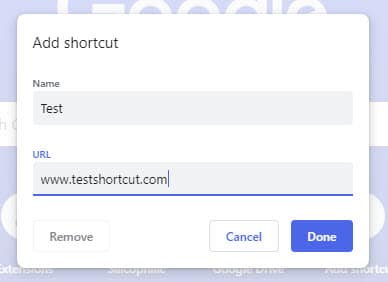 4. When you save this shortcut, you should be presented with two options: to Undo or to Restore default shortcuts.
5. Click on Restore default shortcuts.

This should bring back your favorite shortcuts in the new tab of Google Chrome.
However, if this did not work for you, you can try other fixes as well.
Solution 3: Update Graphics Card Drivers And Windows 10
Drivers are the configuration files necessary for the communication between your hardware and the Operating system. Outdated device drivers can cause many errors, and many users are reporting that this can potentially be one of the reasons that they face this error.
To update your drivers:
Open a Run dialog by pressing Win + R.
Type devmgmt.msc and press Enter to open Device manager.
Locate for your devices, and then right-click on them to reveal context menu.
Select Update Driver from the list.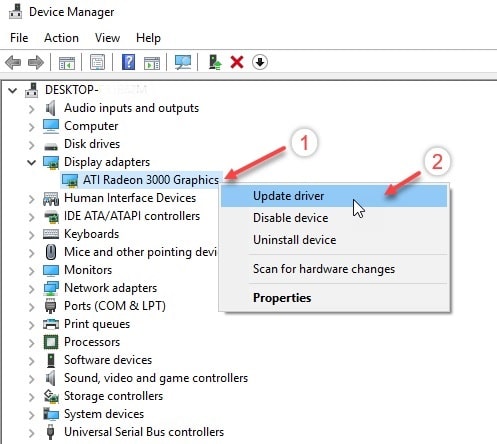 Although this may seem unrelated, this can be a potential reason why Chrome is not showing most visited thumbnails.
Solution 4: Change Search Engine
For many users, changing the default search engine seemingly solved their issue. This can be credited to some conflict between the search engine and the thumbnails.
To change the search engine, follow these steps:
Open a new tab in Google Chrome.
Click on the Menu button at the top right corner of the browser.
Here, select Settings.
Scroll down to locate the Search Engine section.
Change the default search engine for your browser's address bar from the drop down menu.
Restarting your browser following this should solve your issue if this was the reason. This is probably some bug that should be solved in the next update.
Solution 5: Reset Chrome
You can reset Chrome to its default settings. You can reset Chrome if the configuration files of your browser are corrupted for some reason and you want to revert it back to the original settings.
To reset Chrome:
On your system, open Google Chrome.
Click on the hamburger menu (≡).
Click on Settings.
Scroll down to and click on Advanced.
5. Under the Reset and Clean up section, click on Reset.
6. In the confirmation box, click on Reset again.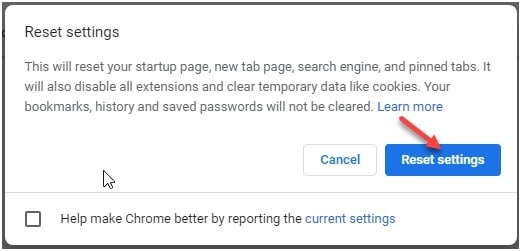 Note: Only the settings for the logged-in Chrome profile will be reset, and the changes will apply across all computers or devices you're signed into with your active profile.
Solution 6: Install Older Versions Of Google Chrome
If a recent update caused this issue, you can try installing an older version of the Chrome application. Uninstall the older version completely using any third-party software, which helps you remove residual files as well.
Then install the older version of the application on your device.
You can find older versions of some popular applications on the OldApps website.
Conclusion
Some Chrome bug seems to have removed a very important feature in Google Chrome, which left many users asking, "How do I restore my thumbnails on Google Chrome?"
Now you know the answer to that question by following the steps provided above. Tell us in the comments which method worked for you and to discuss further.