Steam is one of the familiar names in the gamer's zone. But it has some security flaws that make cybercriminals easy to hack your account. So, it's a good idea to change your Steam account password frequently.
But it might not always be possible to remember your Steam password. Forgetting login credentials is pretty common these days. There is a feature "Remember me on this device", that might be useful to keep your credentials saved, but with the possibility of a security breach.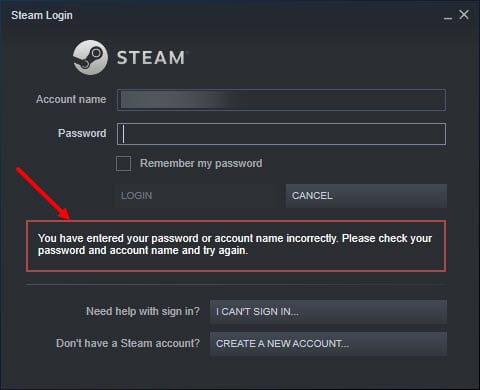 You can easily reset Steam password if you have forgotten the login credentials and cannot log in to Steam. All the methods are discussed below to help you change the Steam password. Follow them accordingly.
How Can I Reset Steam Password?
There is no need to worry about resetting the password. Even I forgot my Steam password and applied these methods. What I found are some super easy and time-saving processes. All you need to do is to follow the steps carefully and it will be done smoothly.
 There are two methods you can use to reset Steam password. The first one is if you have forgotten your Password, another is if you don't have access to the email address you used to sign up. These two methods are discussed below.
How To Log In If You Can't Remember Your Password?
If you cannot remember your password, you should do the following accordingly:
You can see the I can't sign in button underneath the Account name and Password option in the login section. Click on that button.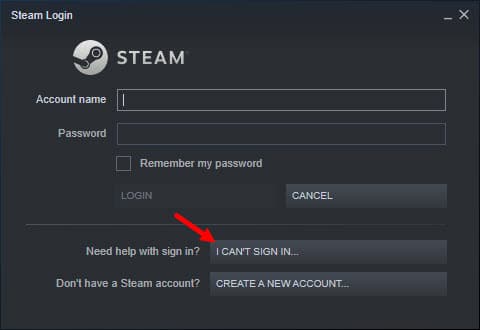 The Steam support page will appear on your screen. Select the first option, i.e. I forgot my Steam Account name or password.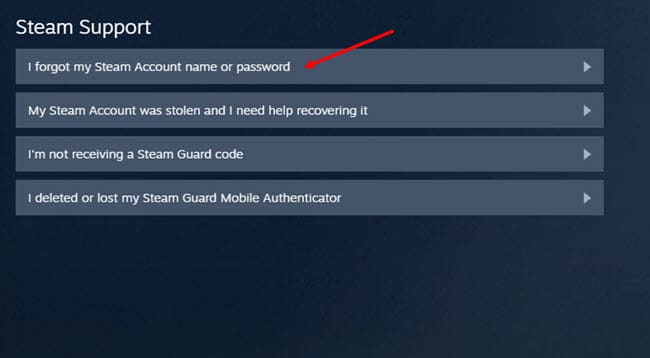 When the find account section appears, it will ask for your account name or email address or phone number. Put the one you prefer and click on the Search button.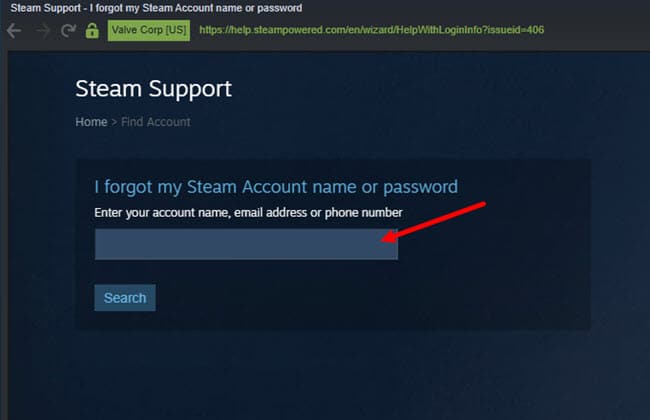 You can also directly go to the Steam support page by clicking on the Steam support link.
If an account associated with your information is found, you will be provided the option to send you a verification code to the email address associated with your account.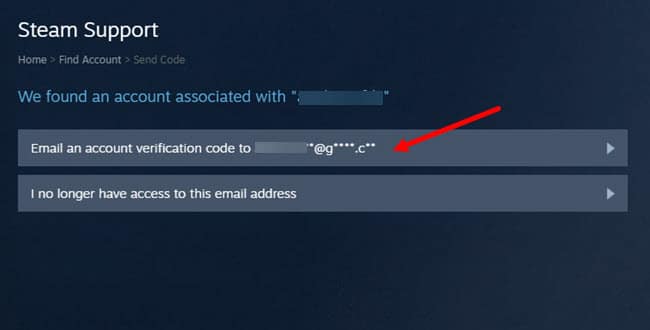 After you select the option to mail you a verification code, another screen will appear where you have to type the verification code you received. Go and check your email to find the verification code attached.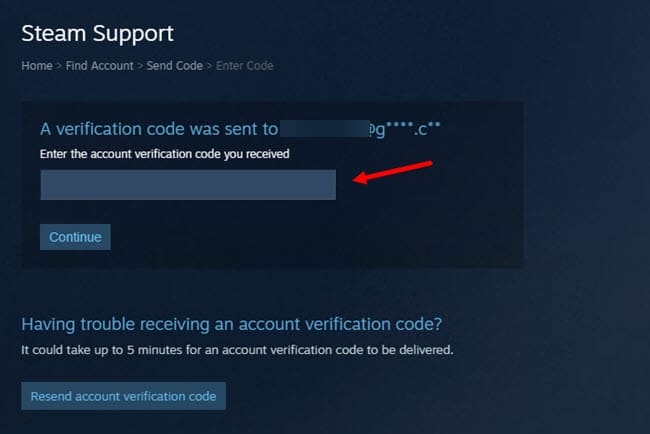 Now, enter the verification code in the box and click on the Continue button.
You will be asked what you intend to change or reset. Select the Change my password option if you want to reset Steam password.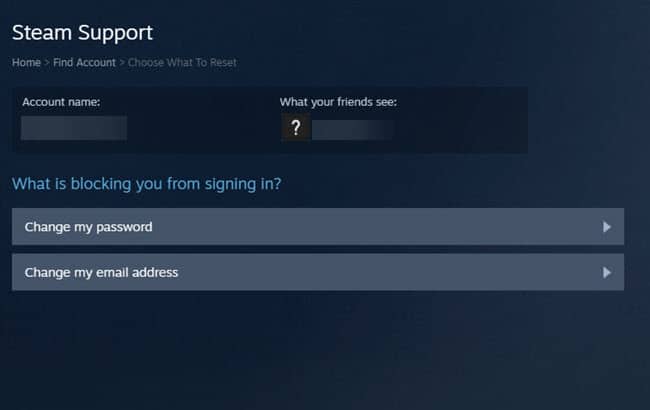 Now, the space to set your new password will appear.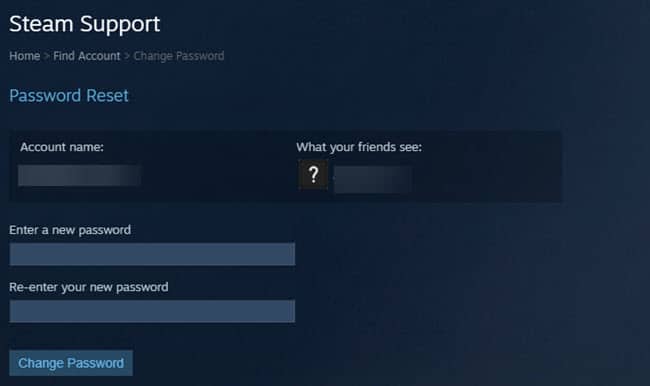 After you type your new password, click on the Change password button.
The Password Successfully Changed message will appear on your screen and you will have the access to log in again.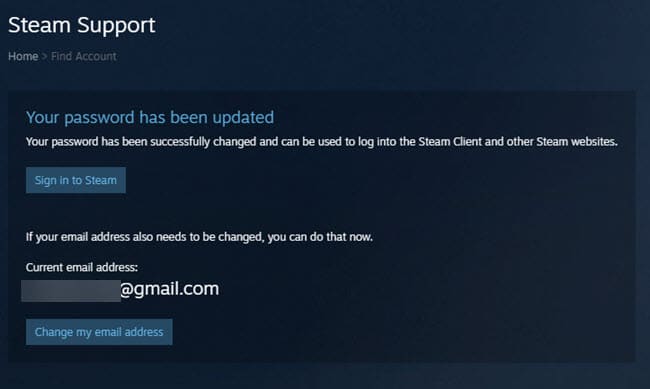 You should not have any problem logging in after following the steps above. Your password is now successfully changed. So, don't forget to put the new password while logging in.
How To Log In If You Have No Access To Your Provided Email Address?
If you can't access the email address associated with your Steam account, you should reset it and provide another one you have with you. To reset the email address, follow the below-provided steps:
Go to the Steam support page and provide your details as stated above.
When the option to send verification code to your associated email address will appear, click on the other button saying I no longer have access to this email address instead of sending the code to your old email.
Another screen will appear where your original identity will be checked. You will have to put your current email address The earliest email address you used, and the phone number attached to your account will also be asked to make your identity confirmed.
After providing the information, click on the Send button.
The Steam support may ask you to confirm the new email address you provided by sending you another code to it. Check your email, type the code here and press the Send button.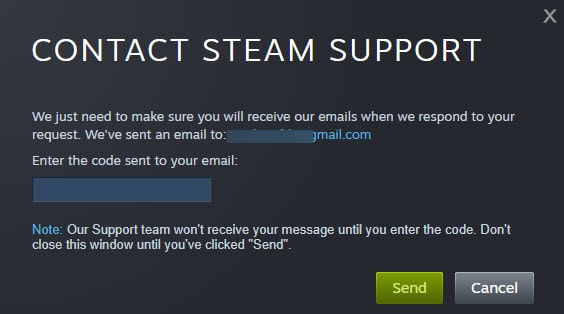 The message containing your help reference number and details will appear on your screen. The Steam Support Executive will contact you shortly.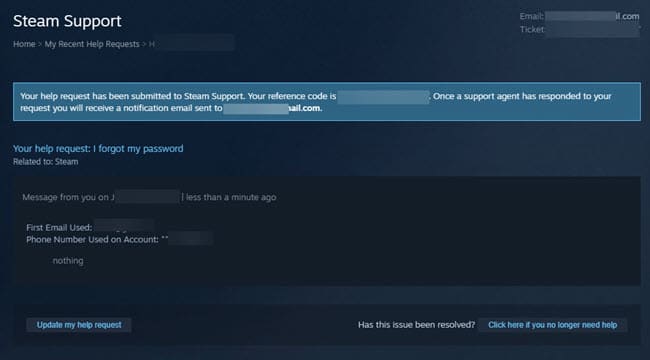 This is how you can reset your email address easily.
Conclusion
Now you know how to change your password on Steam. If you found these processes useful to reset Steam password, let us know by commenting below. If you still have queries related to changing Steam password, feel free to ask here.