Probably the most likable feature of twitter is the abundance of latest happenings from around the world within a few clicks. You can keep yourself updated with all the information about topics that you want to follow. You can view tweets about local and international happenings, excerpts from influential speakers and what's happening with your friends as well if they choose to share it online (of course).
The Need For A Feed Auto-refresh
Before telling you how to start an auto-refresh of twitter feeds, you may want to know where you can use this feature.
The twitter feed auto-refresh can be used to leave the application/ webpage running on a PC connected TV screen without any involvements from you. In this way, you can keep the feed fresh about new information updates during a momentous event. You can just glance at the screen for the most recent entries on the topic that you wish to see.
This feature is also used in live shows to see how much an event is trending in social media feeds. This is used as a gauge of popularity as the new tweets can be counted using software and displayed on the screens.
How To Set Twitter Automatic Refresh?
Here I will show you how to stream and auto-refresh your twitter feed using your desktop browsers and a streaming tool.
1. Chrome Browser Tweet Refresh
If you use Twitter on Google Chrome browser, you can install an extension to automatically refresh the tweets.
In the Chrome extensions webpage, search for Refresh for Twitter.
You will be shown a list of extensions that offer this feature. Look for these two extensions in the chrome webstore
Refresh for Twitter (visit)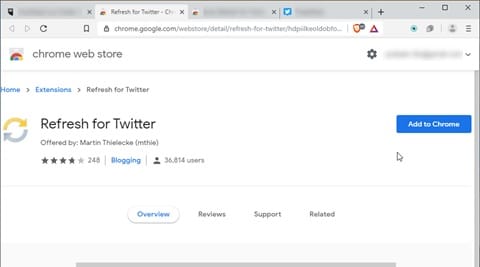 Auto-refresh for twitter (visit)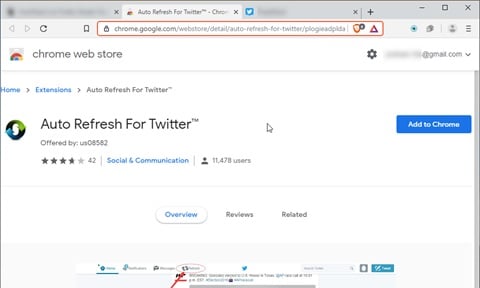 Select the extension you like and click on Add to Chrome.
Now when you open twitter in a new tab, you will see that your timeline is being refreshed automatically.
Note: If the extension does not work, you may have to restart your browser in some cases.
2. Firefox Browser Tweets Refresh
Many people use this browser alternative for viewing their daily feed. You can install addons in Firefox just like in Chrome to automatically refresh your timeline.
Open Firefox.
Visit the Mozilla Firefox Addons web page.
Here search for Auto Refresh Twitter.
Select the addon you like, and click Add to Firefox.
Open twitter in a new tab and you will see the twitter feed being automatically refreshed.
3. On Android Devices
If you are looking for auto-refresh on android devices, you can use an app on the play store called "Falcon Pro 3"
Once you login using your credentials, you can see your feed being refreshed live while being in a column view.
4. Streaming Twitter Live Feed
Scenario 1
If you are at work or someplace busy and need to keep an eye on the latest happenings, you can use a browser app to refresh the live feed of your Twitter timeline.
Visit https://tweetdeck.twitter.com/ and log in using your credentials.
What you will see is a column view of your timeline, which automatically refreshes whenever a new tweet from your followers is posted.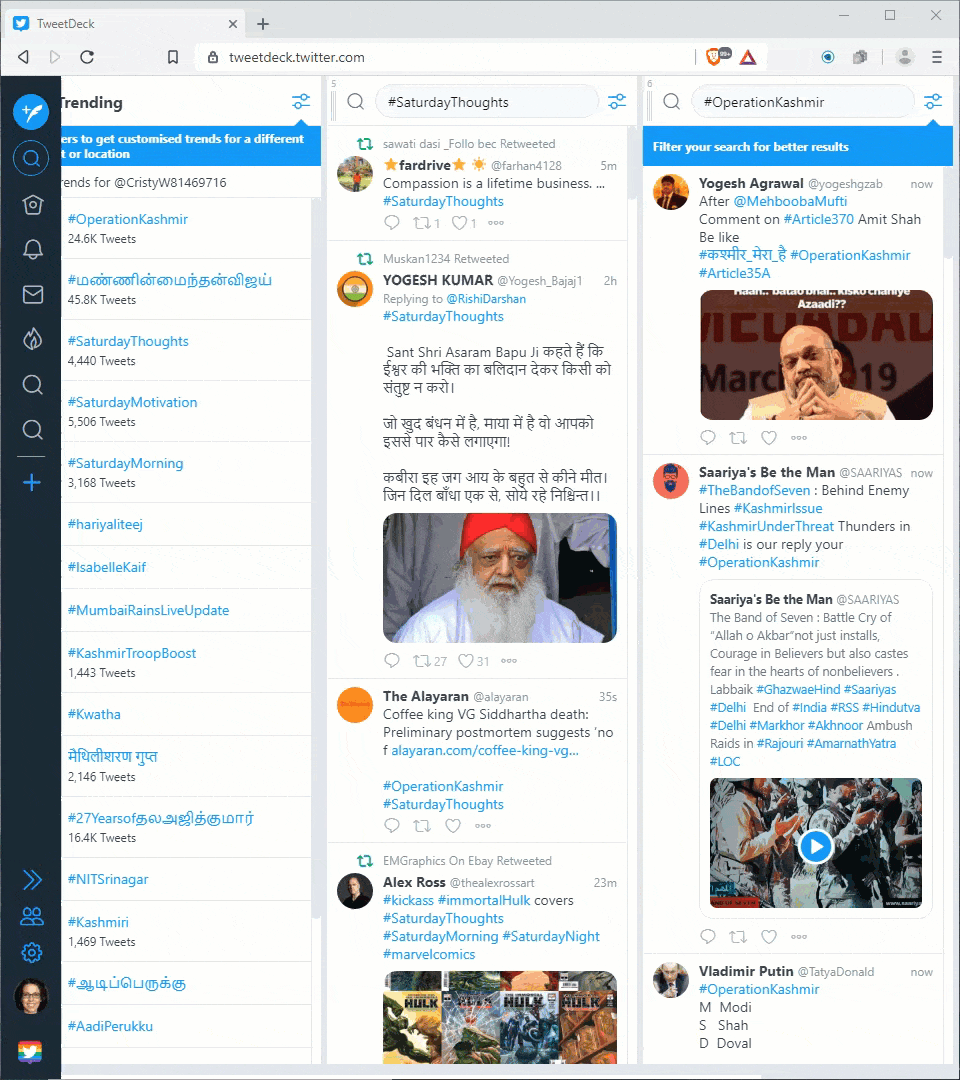 Scenario 2
When you need to project your twitter feed to a wall and you want your guests to get involved with the feed, you can use a streaming tool called HootFeed.
You can create a Livestream of your twitter feed to be displayed across screens around your event. There are also a variety of customization tools available.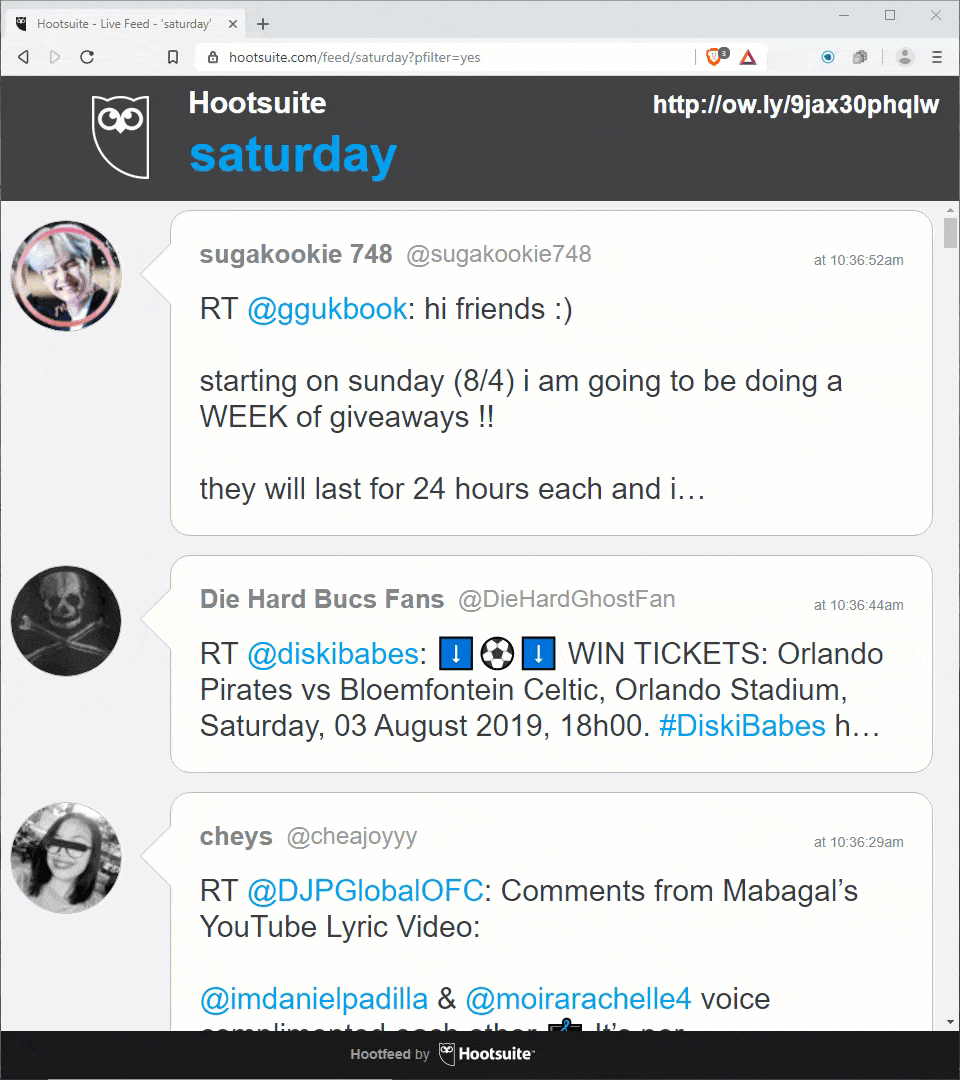 Visit HootFeed and log in using your e-mail and enter the keyword that you need to display. Then you need to authorize the app to view your tweets, which will then create a live stream of your twitter page with auto-refresh enabled.
Press the F11 key to switch to full screen and then start your stream.
Conclusion
Manually refreshing your feed can be frustrating at some situations, and in certain events, you may need to live-stream your institution's twitter page on a display screen. Now you know how to set twitter automatic refresh using the methods given above. Comment down below for a further discussion on the same, and tell us where you used the live stream feature.