You may have heard about the Screen of Death errors in computers. The Red Screen of Death (RSoD) is one of them. It is a rare but harmful error that appears in the early beta version of Windows 10 and earlier. When it appears, it signifies some major complications inside your system that might make your PC inoperative.
Before we start with solutions, it is important to know a little more about the RSoD.
What Causes The Red Screen Of Death?
The Red Screen of Death appears on Windows Vista as well as Windows 98 and video game consoles like Xbox. On Windows 98, the RSoD appears while facing issues with the BIOS problem. In Playstation, when the console cannot recognize the inserted disk format, the RSoD occurs.
The Red Screen of Death also appears in the Atari Jaguar System due to cartridge loading error.
When the RSoD appears, your computer screen turns red. There might or might not be some message on the screen. It doesn't allow any modification or input commands from outside and crashes.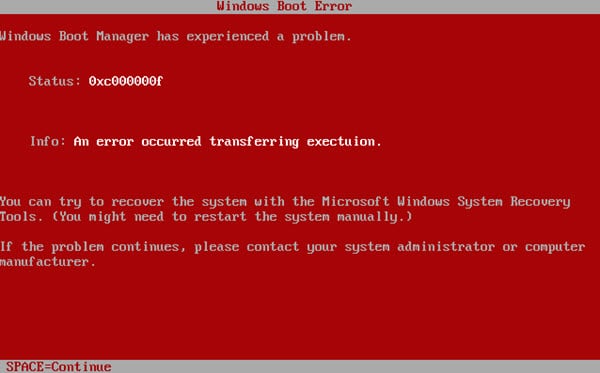 The RSoD in Windows 10 generally appears when there is a hardware issue in your system, or outdated drivers, or a BIOS issue. It may also appear due to a graphics driver issue on your computer. Take a look at the most common issues behind this error:
If you have recently attached new hardware, there might be some driver issues with the new hardware.
If you have overclocked your CPU or GPU, the RSoD might appear. It might require more power than your power source is capable of and trigger this issue. Overclocking your system without having the proper knowledge is always harmful to your computer.
The RSoD may appear due to incompatible graphics card. While stressing your hardware or playing video games without having compatible video card, the Red Screen of Death occurs.
An outdated or incompatible BIOS might cause the RSoD.
Now, you know the reasons for RSoD occurrence. It is time to find some working solutions for you.
How To Resolve The Red Screen Of Death?
You need to follow these methods to stop the RSoD from appearing in the future. The solutions are discussed below.
Solution 1: Boot Up In Safe Mode
When the Red Screen error occurs, it doesn't allow any input or command from outside. So, you need to reboot your computer in safe mode to figure out the specific application or driver behind this error.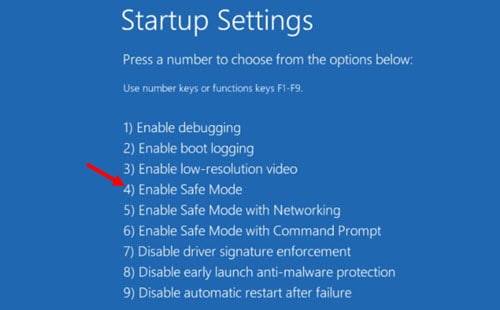 If you are having a problem to enter in safe mode or don't know how to enter in safe mode, click on enter safe mode instantly to get a clear view.
After you start up your PC in safe mode, verify the application, which is causing the Red Screen of Death error on your system. Once you verify the problematic programs, go to Control Panel and uninstall the programs.
Many users reported that it worked when they uninstalled softOSD software from their computers. If you have softOSD.exe software installed on your PC, then uninstall it to ensure if it really works for you. Follow the steps below to uninstall the software completely from your Windows 10.
Click on the Start icon and select the Settings app.
Now click on the Apps option.
Select Apps and Features option from the left pane.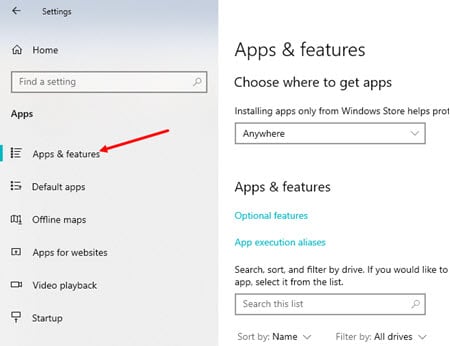 Now find the softOSD application and click on it.
You will get an uninstall option once you click on the application name. Click on the option to uninstall it.
There is another method for uninstalling unwanted software. Follow the steps below:
Go to the Start icon and click on it.
Type Control Panel in the search bar and press Enter.
On the Control Panel dialog box, click on the option Uninstall a program.
You will get all installed software names listed, find the softOSD program and select it.
Select the Uninstall option from the top.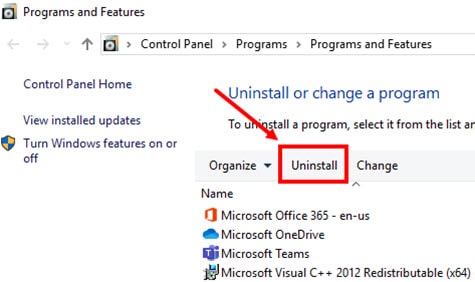 If you get a message "remove sds64a.sys", skip it.
Wait until the application gets removed from your computer.
Uninstalling does not completely remove the software from your computer. There are some residual files left that may cause issues in the future. To remove the software traces completely, go to your C: drive and find the residual files and delete all of them.
This solution might cause you a sigh of relief from the Red Screen of Death in the future.
Solution 2: Update Your BIOS Or UEFI
Sometimes your BIOS gets replaced with new UEFI (Unified Extensible Firmware Interface). If you don't update your BIOS, it might happen that your graphics card doesn't match your motherboard. Many users reported that they encountered the RSoD while upgraded their GPU without having the necessary motherboard updates. So it is recommended that you need to check or update the BIOS or UEFI to the latest version before upgrading the GPU.
Note: Keep in mind that if you don't upgrade your BIOS or UEFI correctly, it might brick your PC. So try to update them with proper guidance and knowledge.
If you don't know how to update BIOS or want to know more about graphics card not matching with the motherboard, read computer not detecting graphics card on Windows 10.
Solution 3: Revert Overclock Settings
Users often overclock their CPU or GPU to boost up their system performance. But it can also increase the heat that generates in your CPU. Overheating can permanently damage your hardware components. So it is safe to keep your overclock speed up to normal.
If you are experiencing the Red Screen of Death issue, it might be a reason of Overclocking your CPU. You should change your overclocking speed if you have increased it to check whether the Red Screen of Death issue resolves with keeping overclock to normal.
You can change the overclock settings through BIOS which is not so easy to perform. You should have proper knowledge or guidance to change overclocking speed. If you have not changed the overclocking speed yet, you can skip to the next solution.
Solution 4: Check For Any Hardware Malfunction
Some users reported that the Red Screen issue occurred because of faulty hardware such as faulty graphics card or graphics driver and even CD/DVD reader. After replacing those faulty components, everything returned back to normal.
If you notice an issue like RSoD, try replacing your graphics card or CD/DVD reader temporarily to ensure that the error caused due to faulty components.
Any component found malfunctioning should be replaced as soon as possible.
Solution 5: Update Graphics Card Driver
When your graphics card driver is outdated, the Red Screen of Death might occur without any prior indication. You should check for graphics driver update regularly to keep such issue aside. You can also switch your graphics card driver back to default. To return to the default graphics card driver, follow the below provided steps:
Click on the Start icon and type Device manager to search the option.
Now select the Device Manager option from the search result and find the Display adapters section.
Expand the Display adapters section and right-click on your display adapter name.
You will find the Uninstall Click on it.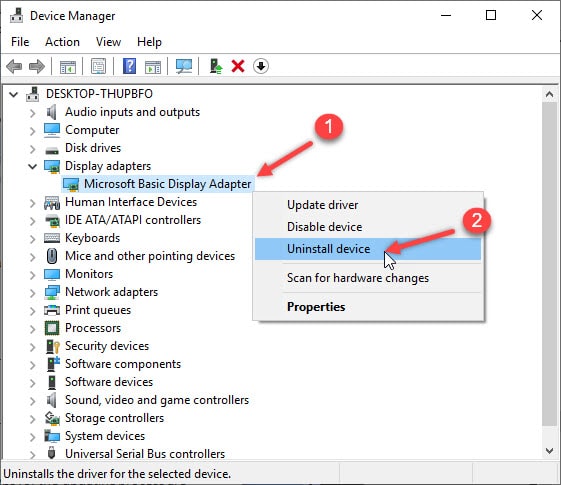 Enable the Delete the driver software for this device option and click on uninstall to remove the driver software.
After the driver is removed, restart your computer.
To update your graphics driver, keep following the steps below:
Go to the Display adapter section as shown above.
Now select your display adapter name and right-click on it.
Select the Update driver option instead of Uninstall.
Select Search automatically for updated driver software option to update your driver automatically.
After updating your driver successfully, restart your computer.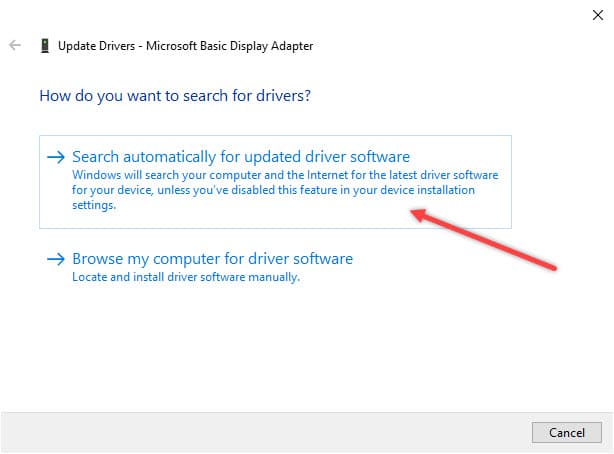 You can also update your graphics driver manually from your hard drive if it is already downloaded. To download the latest graphics driver, visit your graphics card manufacturer's website and download it from there.
Now, follow the steps below to update your driver manually:
After you choose the Update driver option, select Browse my computer for driver software option instead of search automatically.
Now locate the folder of your manually downloaded graphics driver on your PC. To do that, click on the Browse button.
After selecting the location of the proper driver, click on the Next button and wait for the installation process.
After the driver software is installed successfully, restart your PC.
Updating your graphics driver should resolve your problem with the Red Screen of Death issue.
Conclusion
Now you know what Red Screen of Death is and the solutions how you can resolve the Red Screen Windows 10 error from your computer. If you found this article helpful, let us know by commenting below. Have some queries regarding Windows 10 Red Screen? Feel free to ask here.