Rainmeter weather skin takes you to a new level of understanding of the Weather Forecast.
The realistic weather skins reveal all the updates and forecasts about weather showing the temperature, humidity level, visibility, precipitation, and so on.
Recently many of the users who chose the best rainmeter skins from here have flooded my email account asking what to do when Rainmeter weather not working!
Today I am going to discuss some basic workarounds to fix the issue! Have a look!
How To Solve If Rainmeter Weather Not Working?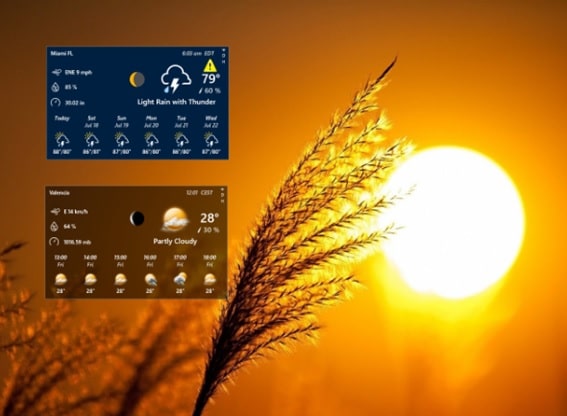 There are tons of weather skins to choose from to customize your desktop widget with detailed weather reports of the current day!
You can unify the weather skins and make attempts to change the Global settings by right-clicking on any of the skin. Then try Config Settings.
You can also perform some basic troubleshooting steps to get rid of the Rainmeter weather not working issue.
Now let us explore the workarounds to get a steady solution.
Method 1: Try Win10 Weather Skins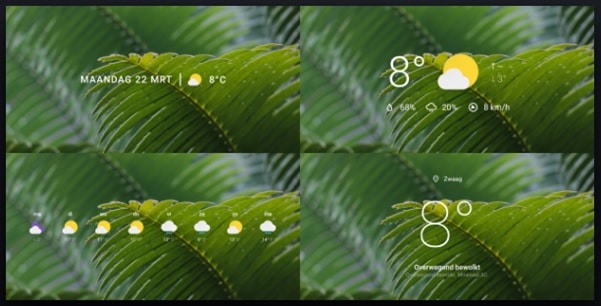 If you Then you must give the new revised sets of weather skins from Devian Art a try!
This may prove to be a great solution for Rainmeter weather fix.
As this is a patch, so you will require to go to the Win10 Widgets\Weather folder and then overwrite the files.
You will get 5 weather skins like Weather-Tint.ini, Weather-Small.ini, Weather-Medium, Weather-Large.ini, Weather-ExtraLarge.ini, and the icons folder.
All you need to do after downloading, try a one-time setup for the variables for Language, imperial metric, Latitude/Longitude values.
The version will then find the location automatically and check if this gives you a steady solution for Rainmeter weather skin not working issue.
Method 2: Remove The Bugged Skin
When you find that the skin is not working after repeated efforts just remove the malicious Rainmeter skin.
Try and remember the last skin you have loaded, and this may be the root cause. Soo it will be wise to delete that skin from your system.
Follow the method mentioned below to do so:
Step 1:  Go to your File Explorer and then go to the Documents section to locate the Rainmeter folder.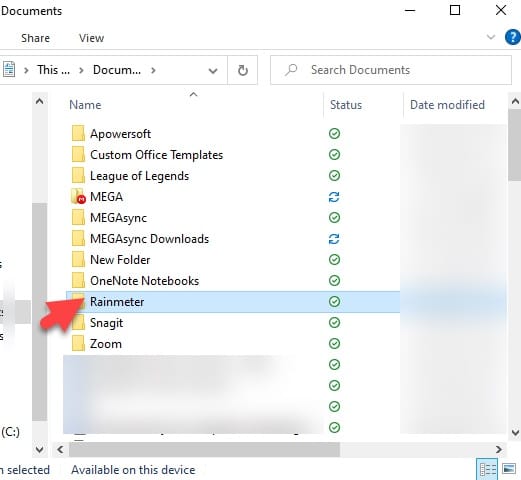 Step 2: Now click on the folder and find your particular Rainmeter skin.
If you are having many Rainmeter skins, then find it in the Rainmeter folder and then navigate to find the particular bugged skin.
Step 3: Right-click on the skin and select the Delete option.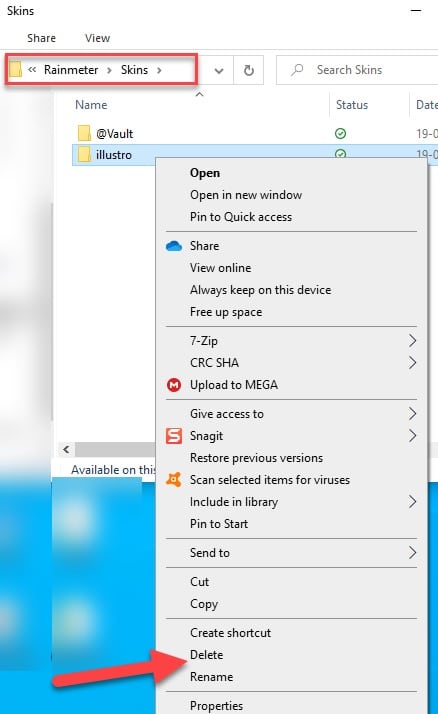 This is going to wipe away the bugged Rainmeter skin from your system.
Step 4: After the process give your Rainmeter and computer afresh restart and check if  issue is solved.
Method 3: Clear Settings Cache
Clearing Rainmeter settings cache when you encounter Rainmeter weather code not working issue is a good try! This method is going to reset the layout of the skins.
As this method is going to keep all the downloaded skins intact, you will have to check the malicious skin later.
Follow the steps as I have mentioned below:
Step 1: Open your file explorer and then find the Roaming/Rainmeter Folder.
Step 2: Look for the particular Rainmeter.ini file and then delete it.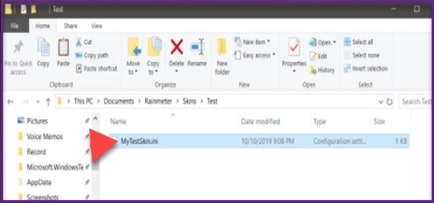 Step 3: Give your Rainmeter a fresh restart. Now the default illustro skin will get loaded.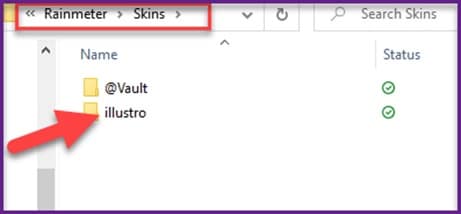 Step 4: You can now load the weather skins you want. Remember to load them one at a time so that you can check which Rainmeter keeps crashing.
When you identify the problematic skin you may delete it from your system following the method I have described in method 2.
Hope this is going to solve your issue successfully.
Method 4: Clear Uninstall or Delete Rainmeter Skin
When the Rainmeter weather code not working, check that the Rainmeter Weather skin that you have downloaded is having some issues.
You might need to delete it from your system as well.
Follow the steps mentioned below:
Step 1: Go to the Rainmeter Menu and choose Skins. Now choose the weather skin and click on Unload Skin.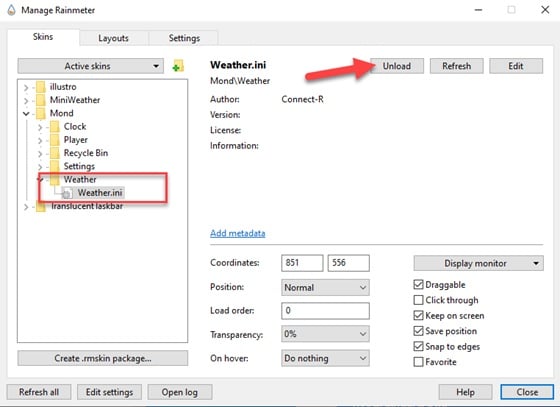 Step 2: Hovering the mouse on the widget and right-clicking is also a good option to unload the skin.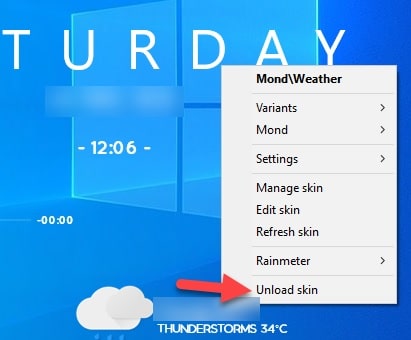 Step 3: You may also remove the entire folder from the drive to delete the Rainmeter.

Step 4: Uninstalling Rainmeter is quite easy as you can perform with other applications.
For this, you will have to go to the Windows menu and search for the entire Rainmeter app you want to uninstall.
Step 5: Then right-click on the app and hit the Uninstall button.
Step 6: Now you are done. Check if you could successfully remove it from your system.
Now again install Rainmeter again and get some fresh weather skins.
Winding Up
So, I hope by now, you can find out how to fix Rainmeter weather not working issue.
If you still have queries related to this issue or any other folder, please communicate with us in the comments section provided below.