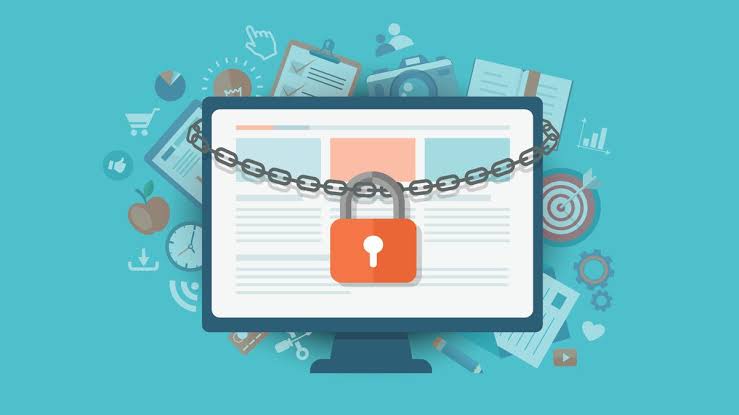 Technology is always evolving, and it changes online security in more ways than people can think. As a result, the progress has been incredible, while at the same time, the rate of cybercrimes has also risen alarmingly. This is another side of the coin that can never be disregarded entirely.
The ever-evolving nature of online security and online threats both demonstrate how far technology has helped in its progression. The good news is, with advanced technologies, it is easier to be more secure online.
Given below is some of the notable progress of online security, which has been pushed by the advancement of technology.
Preventing Breaches In Corporate Security
Most of the corporate security breaches are made when hackers exploit the employees through scams and social engineering. As technology has advanced, it is comparatively easier now to find loopholes and break into the security system to access restricted data files.
This was a major online security threat back in the year 2012. Fortunately, modern technologies can trace such hackers and even prevent them from accessing restricted data files. One can get full detailed corporate security measures at Cooltechzone and how to implement them.
Preventing Spear Phishing
The spear-phishing scams are mainly done for access to restricted private information, business secrets, or money. With this threat, the employees receive emails that seem to be coming from their institution they are affiliated with or from their acquaintances.
Personal information is stolen in this way. With technology advancing, such hackers can be stopped from sending disguised emails. This, in turn, can protect a lot of employees and safeguard private information.
Stopping Identity Fraud
Social media is one of the most targeted places by hackers at present. With a false identity, other users are urged to download suspicious files that can lead to the revelation of their account credentials. This can give hackers access to the personal data of the users. Banking information can also be stolen similarly.
Most people actively use social media websites at present. Therefore, it is of no surprise if an account can give access to names, birthday, family, age, contact number, and even address. For experienced hackers, such information is more than enough.
However, at present, different types of testing tools and multiple confirmation tools are available thanks to modern-day technology, which can prevent the attack of such hackers to some extent.
Preventing Breaches in Social Media Security
Some social media sites can also track the location of the users by monitoring the mobile phone or any other gadget which is primarily used for managing that particular social media account. If tracked properly, the location of anyone can be found out easily.
This can be a threat in many ways. The good news is that anti-location or anti-tracking technologies can also be used to block that tracking.
Preventing Mobile Security Breaches
The threats regarding mobile security are also on the rise, along with the advancement in mobile technology. At present, most people use smartphones. The smartphones are capable of taking vast amounts of data. This is the reason why mobile devices are being targeted by cyber attackers so that maximum personal data can be gained.
Malware issues are introduced into the devices to get access. As opposed to this, online verification, multiple security codes, antivirus programs, and even smart-access technologies prevent the accessing of personal data to any outsider as much as possible.
Digital Data
Information stored in hard copy is becoming less popular as days pass. Everything is bound to become digital sooner or later. When a network is shared, professional hackers can very easily capture the network and access the data shared.
Multiple security authentications are used at present to prevent this. The secure servers are prompt to send responses to the users as well. That way, any suspicious activity can be detected quickly and restricted.
Cloud Computing
With storage types changing, many business organizations choose cloud computing as an online storage facility where they upload their data. Since this faces a grave online security threat as well, the security level for accessing cloud computing also needs to be on the top level.
Fortunately, the security layers are very high, and the prevention measures are very sophisticated. Even if access is gained, auto shutdown procedures and auto data recoveries are possible nowadays.
Advanced Training for Employees
Online security can also spread when more and more people start to understand the workings of the privacy and security measures. At present, technologies like anonymity, multiple protection layers, data backup, using VPN services, and online authentication are good ways to keep the data safe.
At Cooltechzone, employees or anyone can know more about VPN services and other essential online security tools that can increase the knowledge about online securities and can thus, help in cybercrime prevention.
Detecting Hacktivism
Hacktivism means hacking due to social or political reasons. In such cases, the top companies and websites are mainly at risk of getting attacks. With the present security level, hacktivism can be detected even before it is attempted. This is done primarily by extremely advanced AI, which can identify some patterns in hacking and prevents the process from getting completed as a whole.
Utilizing Botnets
When many computers are used together for setting up information and forwarding them, it is known as a botnet. Previously, botnets have been used to steal account credentials. However, with technology advancing, botnets can be a dangerous online security threat, and at the same time, can save organizations from getting their data misplaced.
Using botnets properly can even disclose the location of the cybercriminals and hackers, and ethical hackers are working for the government has been using this trick for a long time to track down well-reputed cybercrimes.
Conclusion
Technology has helped hackers to be more formidable and to come up with dangerous types of online threats. At the same time, technology has also shown a way to make online security stronger than ever before and to prevent fraud and security breaches.
At Cooltechzone, you can get a lot of information regarding various security tools that can help you understand the working of online security in a better and detailed way.