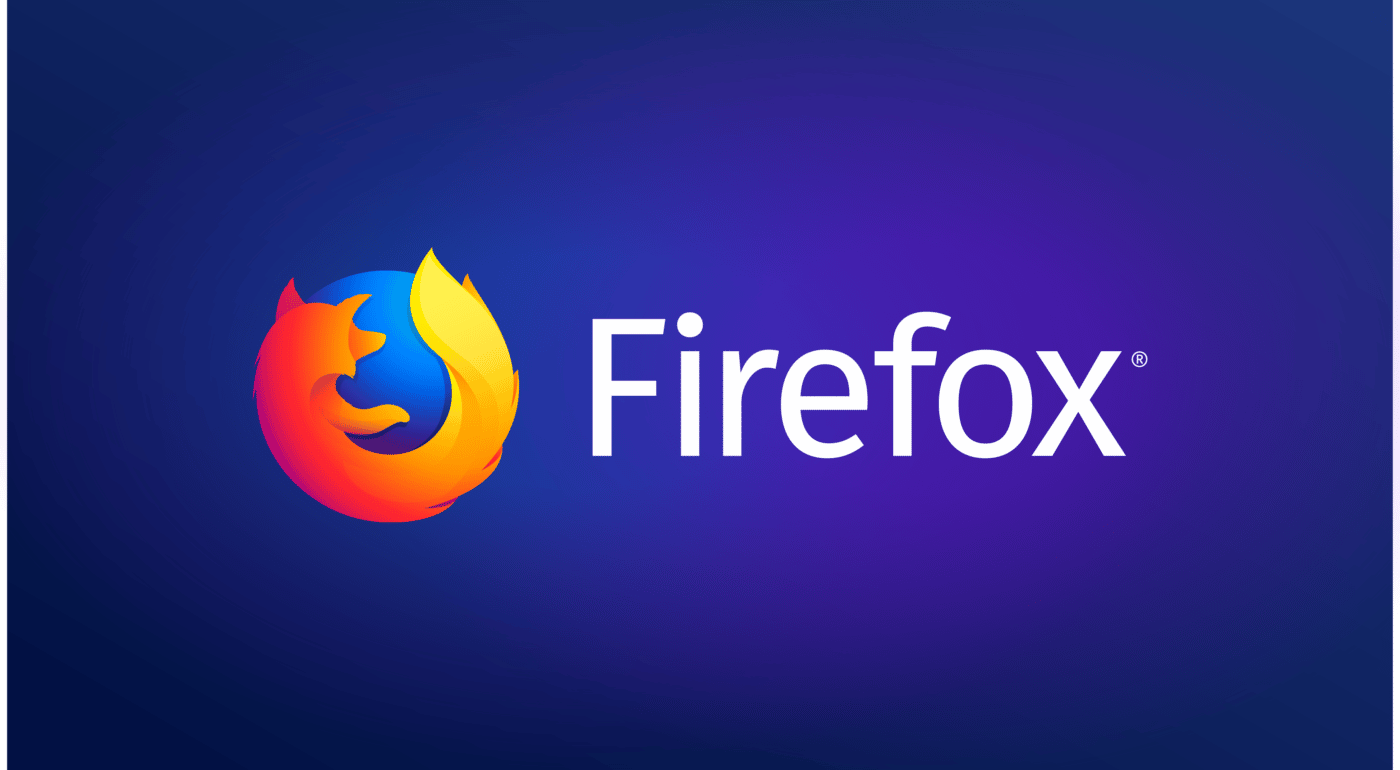 On installing Mozilla Firefox or any other web browsers, it is predefined that you get automatic updates. But Firefox has a special feature of background services with which it will update the browser to its latest version whenever available.
If you disable this feature, it is possible to stop automatic updates. I've explained the easiest way of how to prevent Firefox from updating in this guide.
It is advised to read this post till the end and get accustomed to the fact here.
How To Prevent Firefox From Updating?
This can be done in two different ways. Let's check out-
Method 1:
Open 'Firefox' browser
Click on 'Menu' button or three parallel lines at the top right corner
Go to 'Options'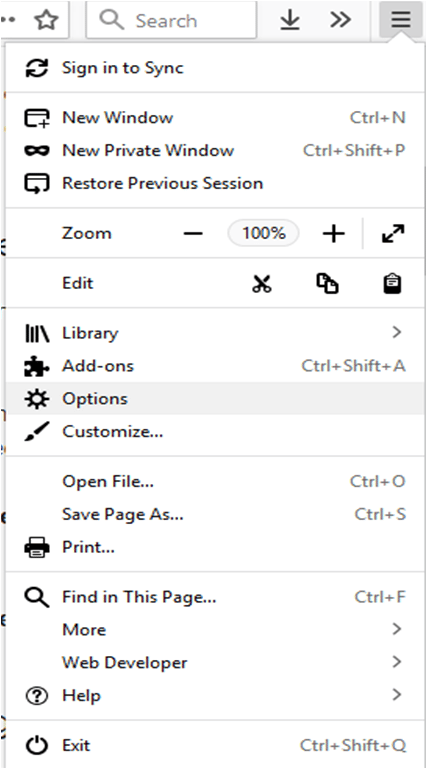 On the 'General' tab scroll down
Reach to 'Firefox Updates' section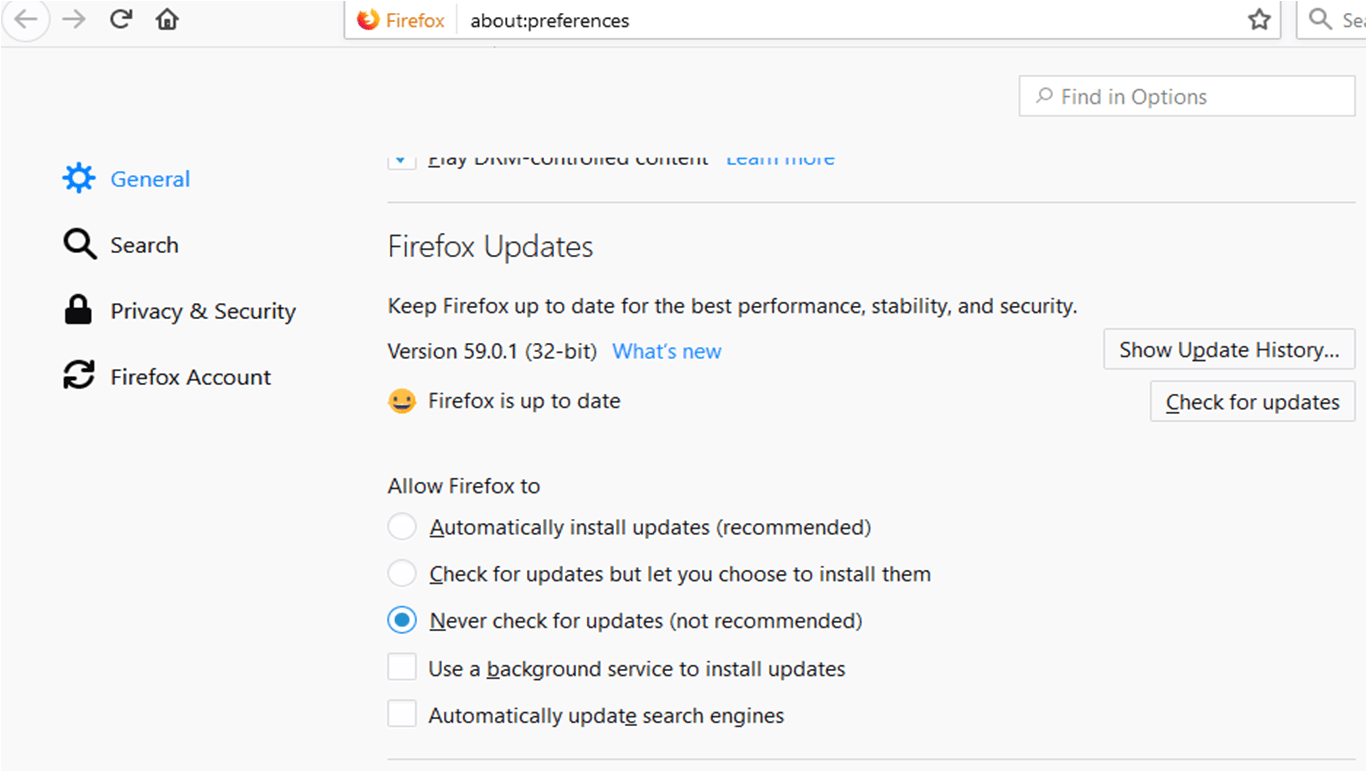 Here you can see 'Allow Firefox to' with five different settings.
Uncheck 'Automatically install updates (recommended)'
Uncheck 'Check for updates but let you choose to install them' as desired
Check 'Never check for updates (not recommended)'
Uncheck 'Use a background service to install updates'
Uncheck 'Automatically updating search engines'
It will turn off Firefox updates. Now, close the page and restart Firefox to browse your favorite sites.
Method 2:
Open 'Firefox'
Click on the address bar and type 'about:config'
Press 'Enter'
It will ask for confirmation. You have to read it carefully, accept it and proceed. Now, you can see a list of settings on the page.
Type 'app.update.auto' in the search box
It will help you in short-listing the preferred name.

This will alter its Value to 'false'. It means you have disabled Firefox auto updates

To enable Firefox automatic update again, you have to repeat the steps and double-click on the same. This will turn Value to 'true'. It means the browser will now update automatically.
Optional Method:
Apart from the above-explained methods, there is another way to disable Firefox auto update feature. Follow these instructions-
At first, you have to close Firefox to make it done.
Open Windows Explorer
Type '%appdata%\Mozilla\Firefox' on the address bar
Press 'Enter'
It will take you to the Firefox directory.
Search 'prefs.js'
Right click on 'prefs.js' file
Select 'Edit'
Look for 'user_pref("app.update.auto", false)' and 'user_pref("app.update.auto", true)'
If it is written with 'true', you have to change it to 'false'. This will disable the automatic update of Firefox. In case, you want to change the setting. Repeat the process and change it to 'true'.
In some Firefox directory, it may be written as 'user_pref("app.update.enabled", false)'. So, look carefully, make changes to true/false, save it and close the Explorer.
It's done. Hope this information has helped you in getting an answer to 'how to stop Firefox from updating automatically'!
Bottom Line
After reading this guide on how to prevent Firefox from updating, there will be no more issues with automatic installation of updates.
However, it is totally your choice whether you want to update your browser or not.
If you have set Firefox as your default browser, it is recommended to keep Firefox up-to-date and enjoy its unique features.
For more details, you are free to drop a message below.