Plagiarism checker apps are used to determine if your content is duplicate or not. If it is, how much percentage of the data is duplicate? Here are the top 3 picks of plagiarism checker apps for Android, I am going to discuss with you.
Plagiarism Checker by Prepostseo.com
Plagiarism Checker by Plagiarisma.net
Copyleaks
First of all, let's talk about:
 What Is Plagiarism?
Plagiarism occurs when an author, deliberately or accidentally, presents as his own work of which he is not the original author. Plagiarism is a violation of another person's intellectual property rights.
Academics are sad today about plagiarism. Whether for writing assignments or research papers, many students opt for the fast track of Ctrl-C and Ctrl-V.
But teachers, who already have many works read behind their backs, have used tools for years to detect these plagiarisms and throwback copied documents.
 The best programs of this type, like the already famous Turnitin, require the purchase of a license.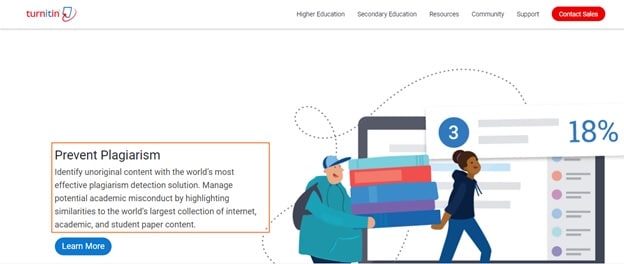 But there are also free online applications which can be quite helpful for you.
If you want to know the origin of a specific suspicious paragraph, the quickest and easiest is the direct search in quotation marks in Google. For long documents, however, you can use one of these specific tools.
They can be very useful to know what percentage of copied texts (without citing or referencing) a job contains. Some free applications for Android are as follows.
1.Plagiarism Checker By Prepostseo.com
This app by prepostseo.com scan your data sentence by sentence for plagiarism and display the output in real-time. It also shows where you copied the content.
 This app is very useful for the teachers and heads of departments to check assignments and papers of the students.
The method of using this app is very simple, you have to paste the data in the box provided by this app and click on the 'Check Plagiarism' button and the app will do the rest.
After entering the button you will get output in percentage with unique and duplicate content. You will also see plagiarized sentences below.
Key features of this app are the following:
100 percent safe and secure
Fast and accurate
Support the DOCX, PDF and TXT file
Check by uploading files or just by copy-pasting your text
Sentence wise results
Privacy is priority
2.Plagiarism Checker by Plagiarisma.net
This software scans your papers to check copied content with 5 search engines. These are
Google
Yahoo
Babylon
Google Scholar
Google Books
This app is very useful for teachers, students, writers, and bloggers. The method of using this article is also very simple as you can see, you just have to paste the text and you are good to go.
Key features of this app are:
Does not require registration
Built-in file explorer
Converts DOC, DOCX, HTML, PDF, TXT, XLX, ODT, ODS, ODP, FB2, EPUB
Save results of PDF, HTML, and EPUB
Installation in SD card
Google Voice Support
3.Copyleaks
Copyleaks is cloud-based plagiarism checker application that detects and monitors the duplicate data online. Content writers, bloggers, teachers, and students can take benefit from this app's plagiarism checker algorithms.
 Use of this interface friendly software is very simple, scan your document or copy-paste your article to check the plagiarism.
After scanning your data, you can get the desired output according to your input.
Key features of this app are the following:
Scan Physical Paper
Scan TXT, PDF, HTML, DOC, DOCX, RTF files
Check online content as well
Real-time results
Simple and easy to use
Check a few lines in a matter of seconds
Consequences of Plagiarism
· Academic Consequences
Plagiarism is a continuous problem in schools because many students just copy and paste the data just to avoid the hard work associated with research.
Many schools have agencies such as the Office of Judicial Affairs that review each plagiarism case and determine a punishment. Minor infractions can get a "0" on the task, while major infractions lead to suspension or expulsion.
Either way, plagiarism is embarrassing to the student and will make future work more carefully examined than that of other students.
· Personal Consequences
In discussing plagiarism, students who exercise plagiarism fail to learn many of the research and writing skills that the school is aimed to teach them.
 These students also lack the ability to produce original material, after leaving school. Besides, there is a psychological impact of plagiarism on the minds, since constant lying and fraud can leave a mark on the psyche.
· Legal Consequences
In addition to all the personal and professional difficulties that the plagiarist can produce, in certain cases, there are also legal consequences.
Plagiarism of a profit-making copyrighted material may cause the plagiarist to pay for financial damages, both for illegal benefits and other potential losses that the plagiarist may have caused to the original writer.
·Professional Consequences
There can be consequences for professional bloggers and writers who publish duplicate content on their site. Google can penalize their website and in the end, the website will no more be visible on the search engines.
Conclusion
Naturally, it is very unpleasant to commit plagiarism unwillingly and have to suffer the consequences of it. However, this whole thing of plagiarized content can be easily avoided using the apps mentioned in this article.