The look of your Desktop reflects your personality and preferences.
With Microsoft's Dynamic theme app, by Christophe Lavalle, you can personalize the look of the Lock Screen and Windows Background.
So, excited to customize the entire look and feel of your OS with Dynamic Theme? Read through this article and know how to do it.
Dynamic Theme Is A Delight!
The dynamic theme is an entirely straightforward free app, and the UI mimics the system settings of Windows 10 to make the users feel more native!
This innovative app pulls the regular Bing and Spotlight images to your device. It also allows you to save those pictures in your device and use them later. And adding some great flyouts with it can really change how your PC looks and feels.
System Requirements For Dynamic Theme
You should have Windows 10 version 16299.0 or higher to enable the Dynamic theme on your device.
So, check if your system has the following requirements before using the dynamic theme:
Click on the Windows Start button and select Settings.
Select System > About. Or press Win + I keys to open Windows Settings.
How To Get Dynamic Theme For Your PC?
Here is how to get Dynamic theme and personalize your entire OS: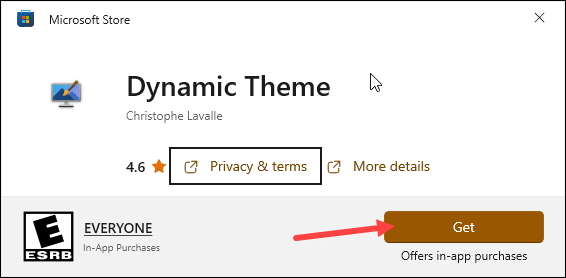 Expand the drop-down menu for System Settings. Here you will get several options with which you can change the look of your Desktop.
Photo –
To break the monotony and create a good work ambiance, the look of your Windows PC plays an important role.
So, choose your favorite photo from your saved images and use it as your Windows Background or Lock screen image.
If you are a game freak or a nature lover, then download a suitable picture and personalize the Desktop with one!
To highlight a special occasion or as per your mood swing, you can choose a single picture from your Picture library and set that as your Background image. Go wild and keep experimenting!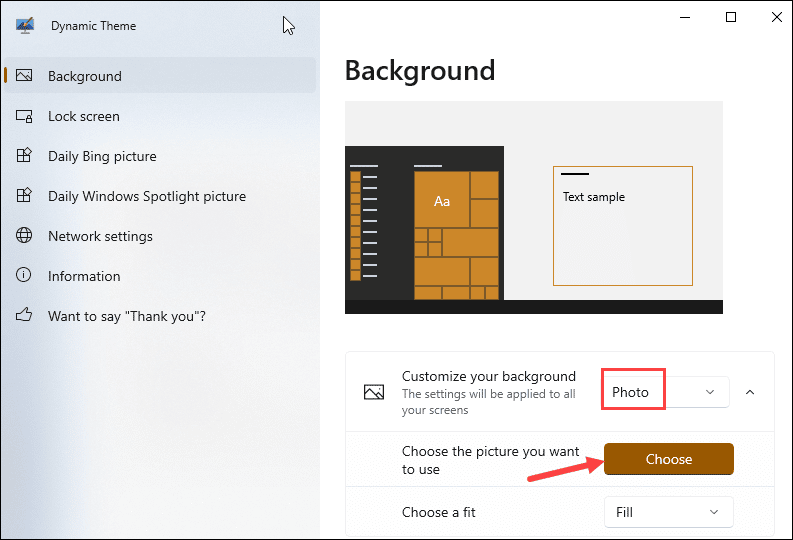 Bing –
Bing offers daily pictures for your Windows Lock screen or Background image.
It is a good way to adorn the desktop background as well as the lock screen with delightful images.
Every time you open your PC, you will be greeted with a fresh, beautiful picture from architecture, wildlife, landscape and other genres. Amaze yourself & everyone with a new picture every day with Bing images!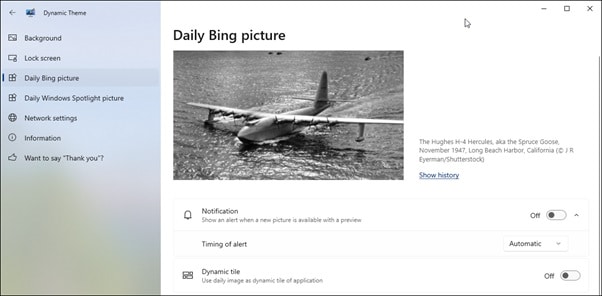 Windows Spotlight –
Windows Spotlight regularly displays various background and Lock screen images.
If you want to avoid one single picture, let Spotlight spice up your Desktop with new photos regularly!
It is an excellent approach to get rid of the boredom of work with fresh Spotlight pictures every time.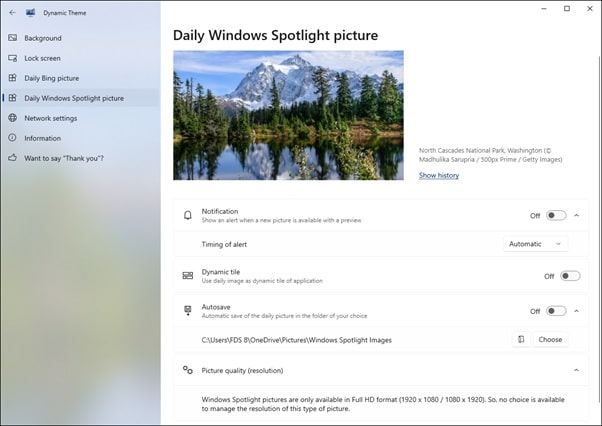 One Bing Picture –
Bing offers you to save a single picture for your Background and Lock screen.
The picture can create a unique identity for your Desktop. Want to scare your colleagues with haunted themes or stay calm in the lap of nature?
Choose from the vast collection of Bing pictures and save that picture as your Background or Lock screen image.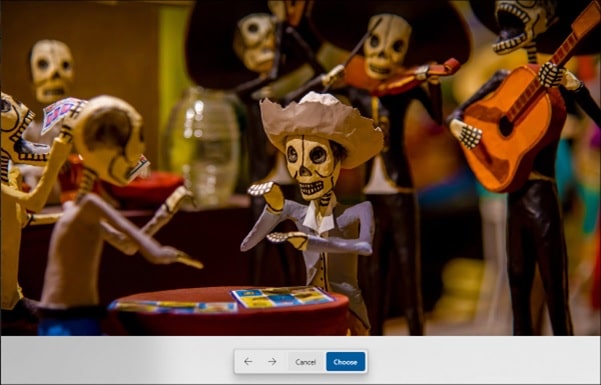 Also read: 10 Top Microsoft Edge Themes Exclusively For You!
One Windows Spotlight Picture –
Selecting this feature will set a single Spotlight lock screen or Background image for your Desktop.
When you are not in the mood to change the background images daily, select one of your favorite pictures from Windows Spotlight.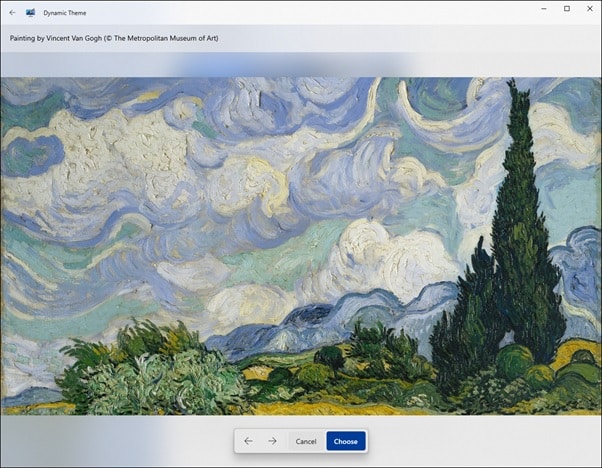 Slideshow –
This option can add a zing to your monotonous work schedule!
Be funky and choose this feature. See how the background images keep frequently changing as that in a slideshow.
You can turn on the random pictures options to get random images for your Desktop background.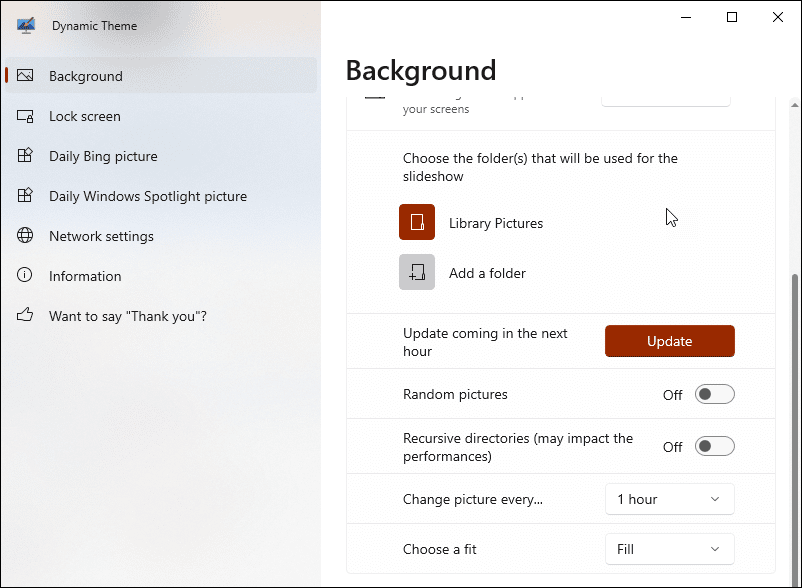 You have the provision to change the time period for each picture to personalize the time interval for your desktop background images.
It will change the pictures every 15 minutes to 24 hours time.
So, set the timing for the Bing, Spotlight, or personal images to change.
Just click on the Timing of the picture change option and select Automatic or At a specific time.
So, there is no need to wait for a new picture to turn up; set your own time and keep changing the look of your Desktop!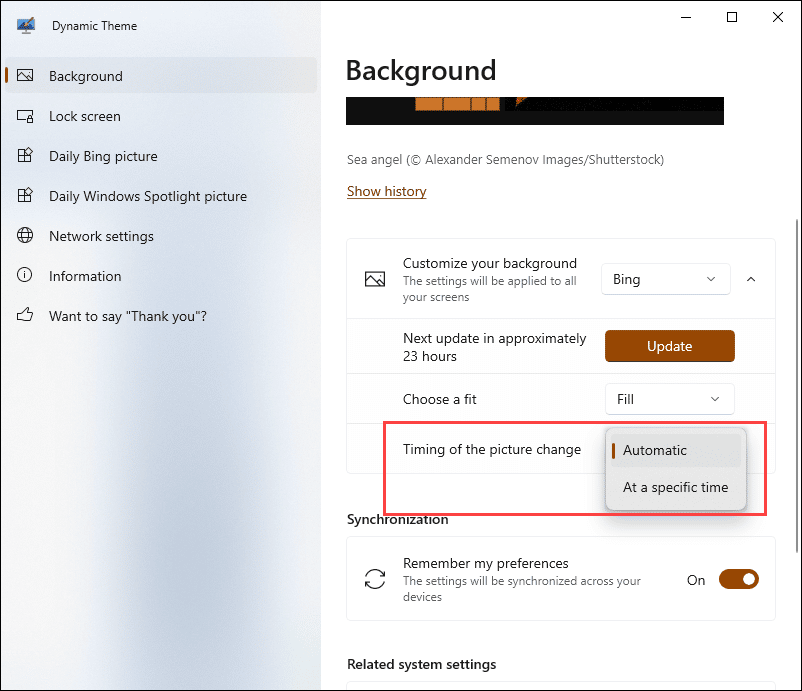 What's So Cool About Dynamic Theme?
The UI of version 1.6 is redesigned for Windows 11 users.
Windows 10 users can enjoy the same features with some differences, like Acrylic material for keeping a good integration:
The dynamic theme is compatible with your PC, mobile, Surface Hub, and HoloLens. So, besides your PC you can change the look of your other devices with a Dynamic theme.
Dynamic Theme is available in 27 languages! So, relax and be comfortable with your native language while personalizing the look of your device.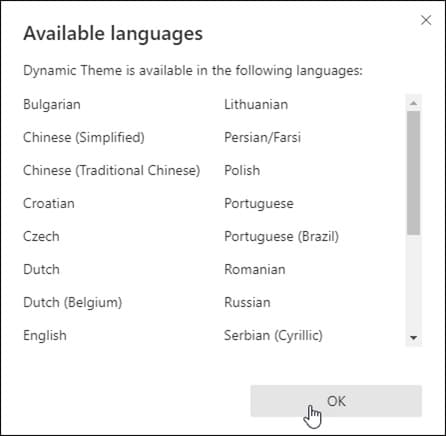 The Preferences preview style is updated for Windows 11.
Troubleshooting wizard: Some users faced problems while using the Slideshow feature of the Dynamic theme.
So, Microsoft has introduced a troubleshooting wizard to detect the misconfiguration related to the slideshow feature.
Configurable alert indicating when a new daily Spotlight or Bing image: You will be notified when the next Bing and Spotlight picture will get updated. You can change or keep the picture as per your choice.
Entry in the application menu is added when an update is available.
You can automatically or manually save your device's daily Bing and Windows Spotlight images.
So, you can choose a background and lock screen picture as per your choice. Besides, you can use your personal pictures as a Lock screen and Background images.
Dynamic Theme allows you to synchronize your settings between multiple devices, but you require a Microsoft account.
To synchronize your devices, you will have to turn the feature on.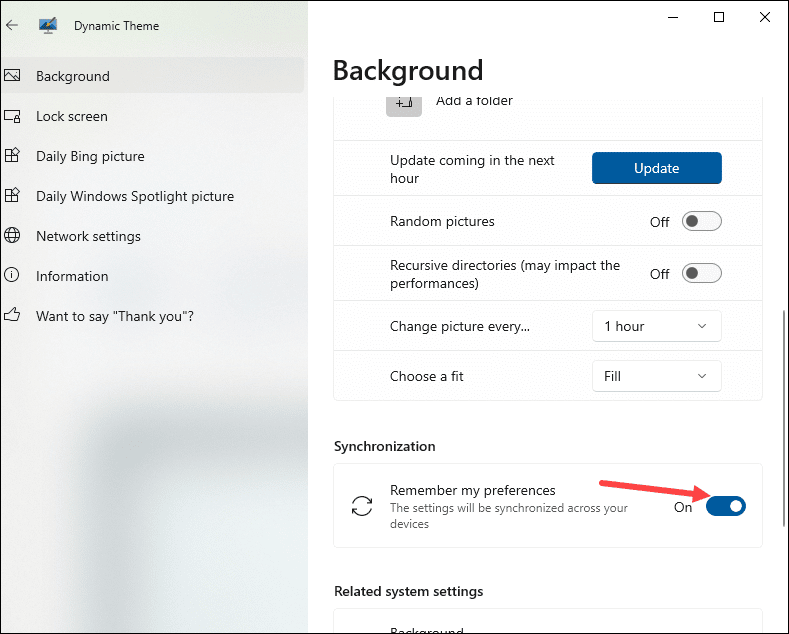 This way, the same settings will be implemented across all of your devices with the same Microsoft account.
Why Should You get Dynamic Theme?
Dynamic Theme is a completely free and ad-free app. It is uniquely designed with robust options!
If you are a fan of Spotlight and Bing images, then you can get it now on your PC and phone using dynamic theme.
So, why wait? Just get the app and enhance your Desktop with head-turning images.
Closing Up
So, keep experimenting with dynamic themes to jazz up your Desktop!
For any further queries related to the Dynamic theme, feel free to ask us in the comments section below.
We look forward to hearing back from you.