In the recent wake of events relating to the massive outbreak of the COVID-19 virus across the world, cleanliness has newfound importance among people. Since your PC is also an integral part of your lives, it makes sense to keep your computer clean and sanitized. If you interact with your PC a lot, do not ignore cleaning your computer as they may end up harboring dangerous germs eventually making you sick.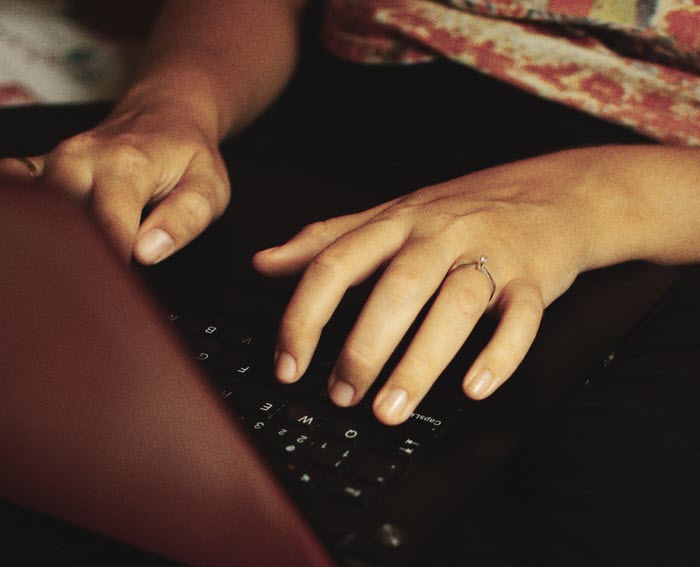 Let us take a deeper look into how to keep your PC sanitized, and maintain the cleanliness.
How Often Should I Clean My PC?
Even if you do not interact with your PC a lot, still you should keep your PC clean regularly. Make sure you clean your PC and sanitize the parts that you touch like the keyboard and the mouse, touch display, etc.
This step becomes much more important if you use your PC very often, or multiple users utilize your PC to get their tasks done. You should avoid the contamination of the computer surface, as they may end up transmitting the germs to the other people using your computer.
How often you clean your computer also depends on the environment you use your PC. If you own a pet or live in a place that accumulates a lot of dust, there is a chance that your PC may get clogged up and the performance of the system drops.
TLDR: Make sure to clean your PC regularly, at least once every 3 to 6 months.
Precautions
There are some precautions you must take before cleaning up your computer. These should be taken in order to prevent any damage to your computer and you as well. Some of these include:
Do not open your computer while it is running. Remember to open the computer only after you have removed the power cable.
Also, remember to remove all the peripherals from your CPU. This includes the mouse, the keyboard, the USB drives, audio, and video cables.
Possibly wear a face mask while cleaning the dust. Breathing in the accumulated dust can lead to illness and infection of your respiratory pathway.
Clean your PC in a well ventilated and well-lit area to prevent any mishaps while cleaning.
Be wary of static electricity, and do not use a vacuum cleaner inside your computer.
Check the cleaning agent you are using for any allergies, or you may end up having skin allergies.
How To Keep Your PC Sanitized?
What You May Need:
A clean cloth
Cotton swabs
Water or rubbing alcohol
Mild detergent soap
Vacuum cleaner
Screwdrivers if your PC is assembled using screws
A can of compressed air
Sanitizing The PC Case
Your CPU case accumulates dirt and dust over time. You may have the best dust filters and still see dirty CPU fans over time. Begin cleaning your computer by cleaning the PC case first. Disassemble the case by removing the side panels and other removable plates.
Grab a clean cloth, and dampen it slightly using water or rubbing alcohol. Use this damp cloth to wipe off the external part of your case, removing any dust particles that you see.
For any persistent stains, you can use a mild detergent. Remember to wipe it off properly, not leaving any moisture on the case.
Cleaning Inside The CPU
Once you have thoroughly cleaned the PC case, now its time to clean the components inside your PC. Use a can of compressed air to simply blow out the dust from any fissures.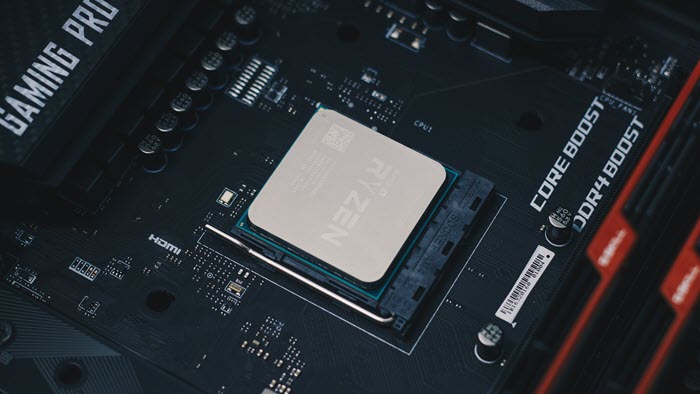 Note: If you do choose to remove the heat sink, you will have to reapply the thermal paste.
Next, use a clean cloth to wipe away any visible dust particles, and clean your motherboard very carefully. Take precautions and do not forcefully move any components, or turn any knobs or buttons. Use cotton swabs for the gaps you cannot reach.
Next, remove the RAM modules using the clip switches present beside them, and wipe them clean using the clean cloth. Put them back once they are clean and dry.
Clean the fans using the canned air or wipe them using a piece of cloth.
Cleaning Peripherals
Clean The Keyboard
The keyboard is one of the most important components of the computer, and one that comes in constant touch of your hands. Keeping the keyboard clean is of utmost importance, as they may end up being the breeding ground of germs.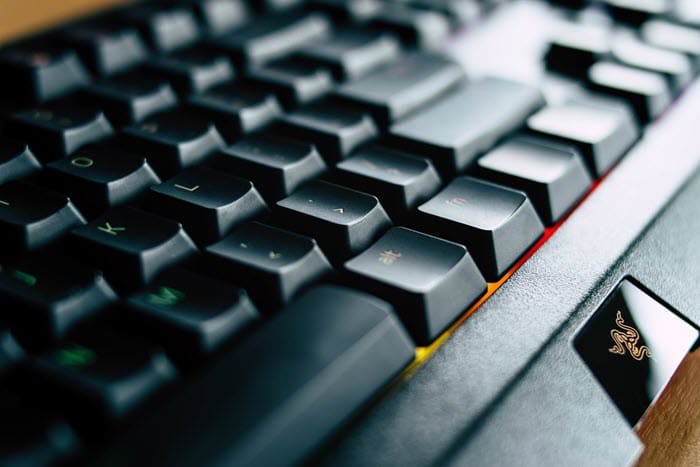 If your keyboard has removable keycaps, remove them one by one to access the backplate. Clean both the keycaps and the backplate using a clean cloth damped with water or rubbing alcohol. Make sure that all the oil and dirt are removed from the surface that you come in contact with.
If the keycaps cannot be removed, or you are cleaning a laptop, wipe the surface with a clean cloth damped with rubbing alcohol. However, make sure that the cloth is only slightly moist.
Clean The Mouse
Also make sure to clean the mouse, as you come into contact with the mouse as well. Use rubbing alcohol to dampen a cloth and clean the mouse surface using the cloth. However, do not use a cloth too wet, as that may end up damaging the mouse.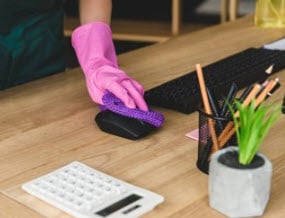 Clean The USB Drives And Other External Components
Use the same damp cloth to clean your external components as well. Remove any dirt built up on your drives and the cables. Also, wipe clean the display using a dry cloth.
Wrapping Up
Once you are done cleaning, assemble everything back together. Boot up your PC to check everything is working fine or not. With the hardware components cleaned up, use this guide to clean up software components as well to speed up your PC.