With the help of your OneNote, you can well organize your notes and share those according to your needs.
For your information transferring and data management, this can prove to be a great tool.
But sometimes your OneNote may give you OneNote not opening issue and this much be quite annoying as you fail to access your notes.
In this article, I will discuss several possible ways to address the problem. 
Ways To Resolve OneNote Not Opening Issues?
There are several ways to get rid of the OneNote, not opening problem.
You can use to resolve this with PowerShell. Sometimes, reinstalling your Microsoft Office can completely give you relief from the OneNote issue.
Clearing cache can instantly solve the problem while you cannot access your notes, or you can switch to a different page and give a try. Let us now discuss other possible solutions to resolve issues with your OneNote. 
Delete The Settings.Dat File
Open Run dialog box by pressing Windows Key + R.  next enter %localappdata% in the dialog box and hit the Enter button.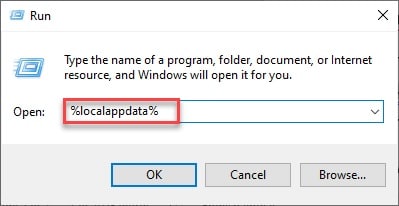 Next, find out the packagesMicrosoft.Office.OneNote_8wekyb3d8bbwesettings directory.
Now remove the settings.dat file and check whether this remarkably simple way helped you to address the issue.
This settings.dat file may get corrupted and give you the OneNote not responding. So, when you delete the file and give your OneNote a fresh restart, it will help you fix up the issue.
Try Switching To A Different Page
In case you are having a problem with your OneNote, you will not be able to access anything from your device.
So, here I recommend you switch to another page after you edit your document.
Just try this workaround since many users have got benefited from this problem.
Use PowerShell
OneNote not opening in windows 10 is a common problem and for this, the first solution that I may suggest you is to use PowerShell. This will reset your app package.
Follow the below-given steps to execute the process.
Go to the Start Menu and then type Command Prompt and next choose to open an Elevated Command Prompt.
Enter the PowerShell command and press Enter to run the Command.
Next enter :
get-appxpackage*microsoft.office.onenote*|remove-appxpackage and hit the Enter button.

remove-appxprovisionedpackage–online–PackageName Microsoft.Office.OneNote_2014.919.2035.737_neutral_~_8wekyb3d8bbwe and after you have entered the command, press Enter.
Now give your system a fresh restart and check for improvements. 
Try Re-Installing Your Microsoft Office
When you find that OneNote is not responding, it may be created while you have upgraded your windows. Sometimes soon after upgrading your Windows 10 you may encounter this issue.
So, you might need to uninstall and reinstall your office package to remove any errors.
From your Programs and Features, uninstall Office completely and reinstall it once again.
Many users could handle the problem with OneNote immediately after they have reinstalled their office. So try this out.
Clear Cache
Clearing cache is another important factor when your OneNote is crashing.
Hold the Windows Key and press the R button for opening the Run dialog box.
Next input OneNote /safeboot. Now choose to remove cache and delete the settings.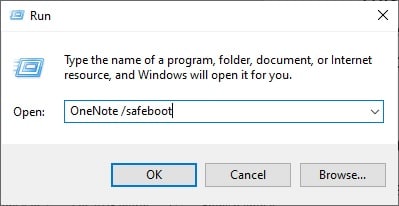 This cache removing process will delete the problem at once. After doing this start your OneNote and check whether the problem is resolved. 
Try Creating A Fresh User Account
In case you are having issues with OneNote try to create a new user account.
It is a built-in application for your Windows 10 and when you use a new user account it will check your problem.
Try doing this and see if your problem gets resolved this way.
Step 1: Open your windows Settings and then move on to the Accounts section.
Step 2: Now, select Family & Other Users option.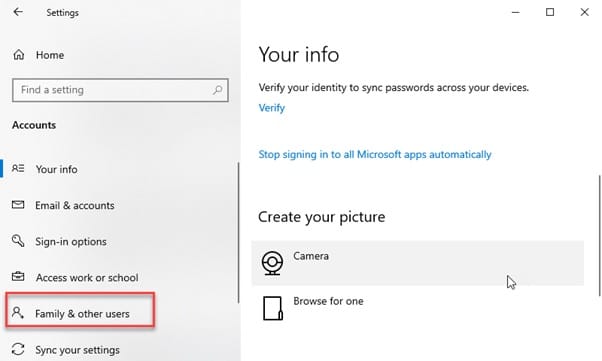 Now select Add Someone Else To This PC option.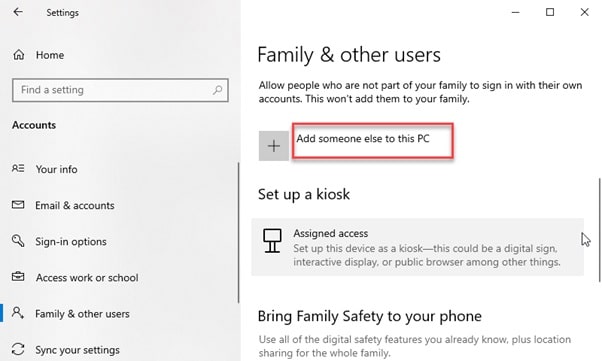 Step 3: Next choose I don't have this person's sign-in information option and then proceed to add a user without the account.
Step 4: Input the Username and then hit OK. Now check for improvements. 
Choose To Hit The + Tab
When you are having issues with OneNote, you will not be able to access your important notes. This might lead you to an annoying issue.
To resolve the issue, you can take the help of the + tab.
This will help your OneNote to load and help you log in to your account. When you do this, your loading will get continued and you can get your notes once again.
Try this solution if you are stuck with OneNote issues. 
Try Resetting The OneNote App
Whenever you are having a problem with OneNote, you can solve the problem by resetting it.
Step 1: Go to Settings and then move on to the Apps section.
Step 2: Now from the displayed apps, choose OneNote, and go to the Advanced section.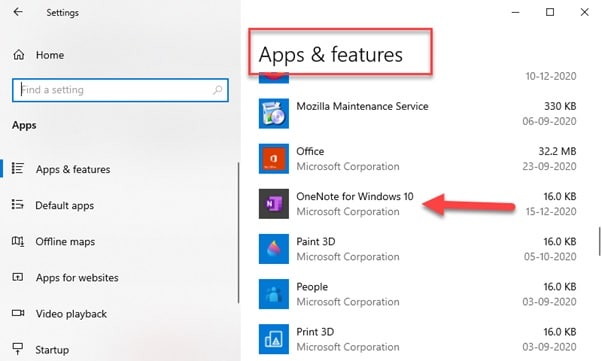 Step 3: Now choose the Reset option. Confirm when asked for and again hit the Resetting option. Now check whether this has solved your issue. 
Run Windows Update
This is the easiest step you may apply to solve the OneNote not opening in windows 10 issue.
Just run Windows Update and check for all the latest available updates for your Windows. Sometimes the pending updates create problem with your OneNote.
Some users have reported that after installing all of them , their problem while adding a second monitor got resolved.
All you need to do is press Windows Key + R and type settings: windows update. Then hit the Enter button to finish the process.
Or you may automatically get the latest Windows 10 updates installed from Settings. You will find an option to Check For Updates there.
Also Read: How To Password Protect OneNote Notebook?
Winding Up
So, I hope by now, you can find out a suitable solution if got annoyed when the OneNote is not opening. After following them hope you could sort out the problem.
If you still have queries related to this issue or any other folder, please communicate with us in the comments section provided below.
Feel free to intimate us by shooting us a mail with your ideas or suggestions. We always look forward to hearing back from you.