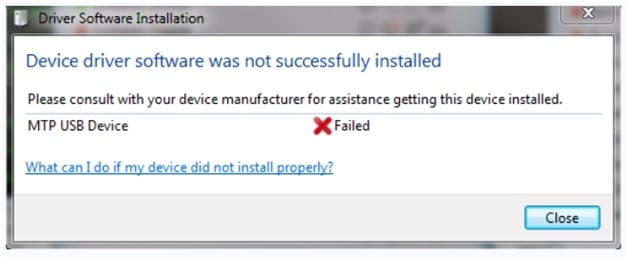 Getting the similar pop-up error message window? Can't transfer files from your multimedia device to your Computer? You are not alone; many Windows 10 users are on the same page. Media Transfer Protocol (MTP) is mandatory to have when you are transferring files from your phone to the system.
The problem starts when MTP stops working and leaves you with the "MTP USB Device Failed" error message. However, you don't need to worry as our experts' have a handful of real-time fixes for this issue. Go through and resolve MTP not working in Windows 10 within a few minutes!
How To Identify The MTP Driver Windows 10 Error?
Android supports Media Transfer Protocol in order to transfer files on your Computer. When it fails, you can proceed with transferring the media files from or to your android phone. You can face any of the forms of this error. We have listed the different types, have a look.
MTP USB device not installing
MTP not recognized
MTP USB Device driver failed
Whenever you get one of these error messages, try performing the below troubleshooting steps. Once you try all of our solutions, you are bound to get it resolved. Here you go!
Troubleshoot MTP Not Working In Windows 10
Fixing MTP driver for Windows 10 error is not a walk in the park. You need to have sound knowledge to do it on your own. Since everyone is not a tech wiz, we have tried to make it easy for you. Take a glance at our basic yet effective solutions and get rid of the error message.
Check Phone's Compatibility With MTP
Before you jump to troubleshooting steps, you must check your phone's compatibility with MTP beforehand. A number of the older version of android phones don't support MTP. If that is the case, you can't transfer your media files to the PC. You have to change your phone to resolve the error.
Luckily, most of the Android, Windows mobile, and iOS provide MTP supported smartphones. Hence, if you are using a newer version of Android mobile, there must not exist a compatibility issue. So check for the rest of our solutions to discard the Android MTP driver problem.
Update MTP Device Driver
Whenever you connect your phone or multimedia device with the system, it installs all the necessary drivers automatically. Sometimes, your PC may lack installing proper Media Transfer Protocol drivers or updating the drivers. Hence, you need to update it manually. Here is how to do that.
Press the Windows logo key + X button at the same time to open menu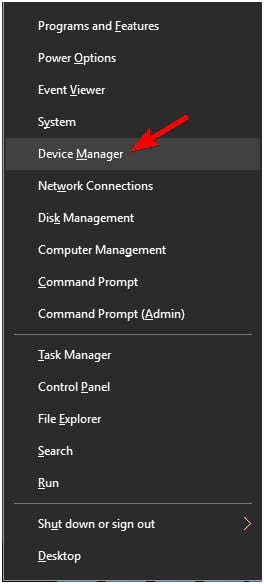 Next select "Device Manager" from the appearing list
Once it opens, navigate to the "View" menu and check the box beside "Show hidden devices" option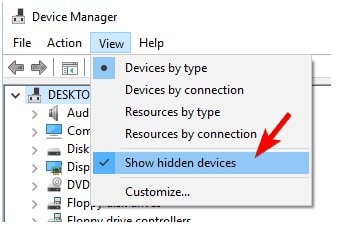 After that, find your connected device(phone, camera or tablet) in the Device Manager
Now, select "Update Driver Software" from the appearing menu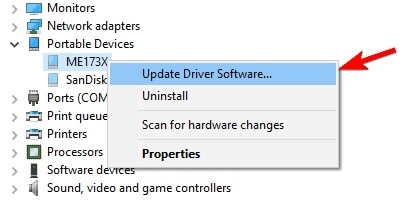 Then, you should find your device under the "Portable devices" or the "Other devices" section
Next, you have to choose "Search automatically for updated driver software"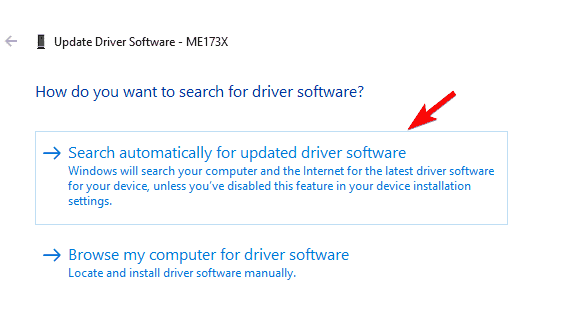 Give it a few minutes now to let Windows 10 search for the latest version of the driver and install it.
If you think your PC doesn't have necessary drivers, then install it manually by following the steps below.
Open "Device Manager" and navigate to "Update Driver Software" by following the similar steps, given above
Now a new window will open, hit the "Browse my computer for driver software" option there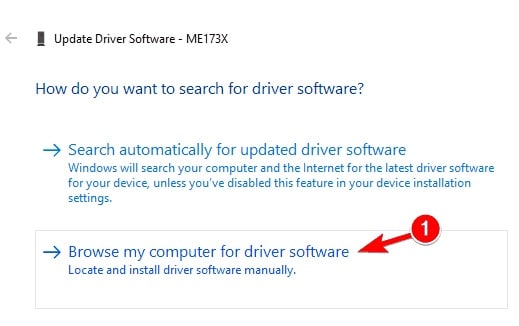 After that, click on " Let me pick from a list of device drivers on my computer" option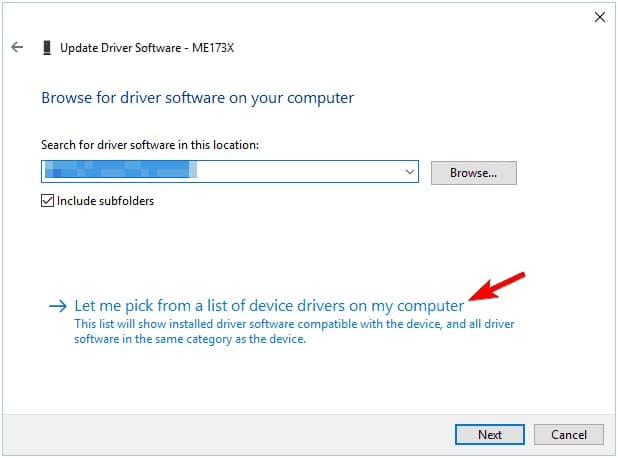 Then, the list of hardware will be on your screen, choose your device from there (Suppose you have connected your phone, click on Mobile devices there)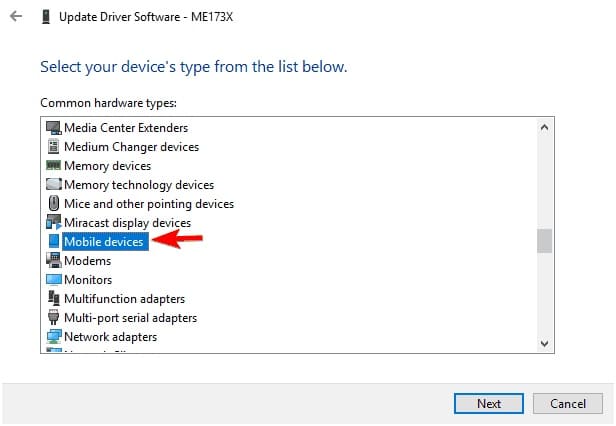 The list of all compatible devices will appear now, click on the "MTP USB Device" and hit "Next" to download it. Give it a few minutes to complete the installation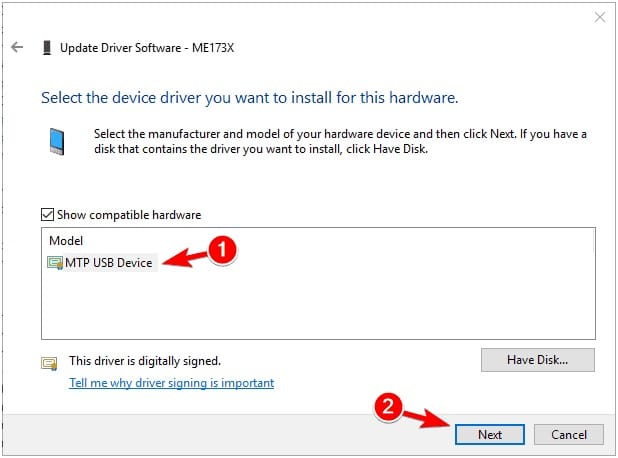 If you don't want to perform this process, visit your manufacturer's website and download the latest compatible USB driver according to your multimedia device.
Once you complete the whole process, try to check if the issue is still there. If it is, follow our next troubleshooting steps to fix your MTP USB device driver Windows 10.
Use The Command Prompt 
If both of these above methods fail, try to fix the Android MTP driver issue using Command Prompt. Follow the steps below to do so.
At first, hold the Windows logo key + X button at a time
Next, a menu will appear, select "Command Prompt (Admin)" from there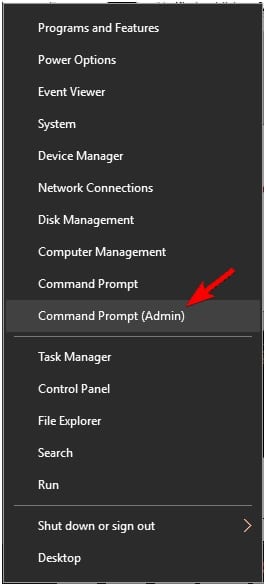 Now, you have to type "net localgroup Administrators local service /add" in the command prompt window and hit enter
Once you entirely run the command, close the window and check for the issue again. In case this solution can't help you, perform the next one.
Repair The Registry Key Settings
When your registry key is at fault, none of the above fixes will help you out. You have to repair the registry key settings to fix your problem. Here is the method, have a look.
Hit the Windows logo key or click on the Start option first, and type "regedit" there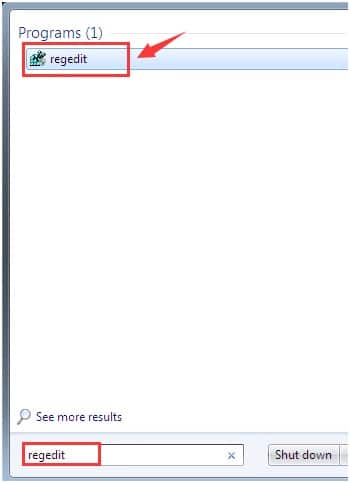 Next hit enter and click on the Yes button in the appearing window
Now you have to follow the path- "HKEY_LOCAL_MACHINE\SYSTEM\CurrentControlSet\Control/Class"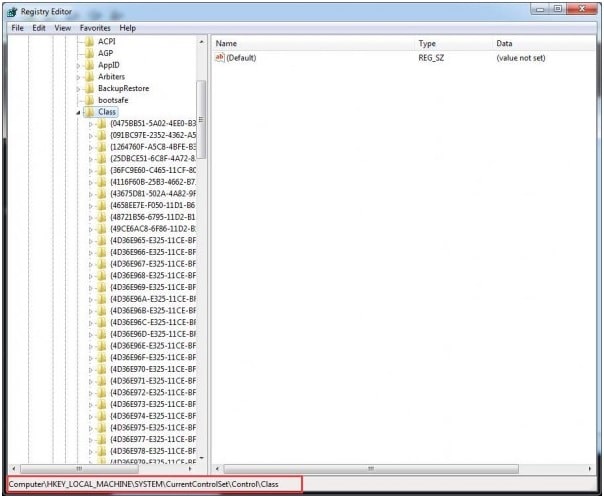 Next, press the Ctrl key + F button together to open the find window
Then you should search for "Portable Devices" and hit the enter button
When the next window opens, you will get Portable Devices and the (Default) value on the same string

Check for the "UpperFilters" there and right-click on it, next select "Delete"
Finally, exit the Registry Editor and Reboot your PC
At last if everything fails, you can check out this post where we shave mentioned other methods to transfer files from mobile to PC and vice versa.
That's all! You are all set to transfer the media files to your Computer now. If you face any difficulties while performing the steps, get in touch with us via the comment box below.
Adieu, folks!