In 2019 with Solid State Drives becoming a norm, nearly every computer owner owns an SSD as well. With SSD prices becoming as cheap as $30, the faster and more reliable Solid state Drives are becoming more and more accessible to the common user as well.
If you recently upgraded your storage from the conventional mechanical hard disks to the faster SSDs, you may be wondering how to move programs from HDD to SSD. Here I will discuss how to move programs from one hard drive to another SSD, and what programs to put on SSD.
Advantages Of SSD Over HDD!
In terms of hardware, SSDs are simply flash storage, meaning they have no moving parts inside them whatsoever. Hence, they are smaller and technically faster than traditional HDDs that have a magnetic tape and moving mechanical parts inside them.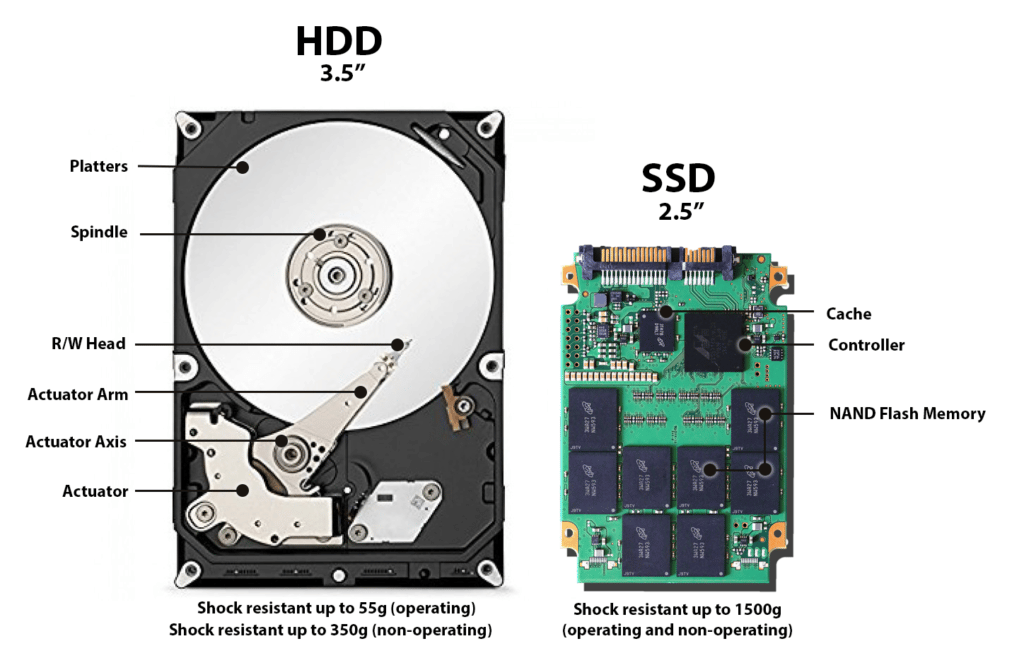 The best use of an SSD is as a boot drive. This is because you will achieve much higher speeds during reading and writes thanks to the no moving parts inside them. This will directly result in faster Windows booting time; your system will be ready to go in a flash. If you have applications installed on your SSD as well, this will increase the startup time of those applications as well.
Note: when comparing, the life span of your SSD won't be as much as your HDD. That does not mean that your SSD will not last long, you can easily expect a good life out of them. However, these flash storages do not respond well do continuous reads / writes over a long period.
How To Move Programs From HDD To SSD?
If you wish to move programs to SSD, there are many methods to do so easily in Windows 10. I will list some of the methods that you should know for moving apps to SSD.
Migrate OS To SSD
The best use of an SSD is the default boot drive. With the faster read-write speeds, you can expect some serious increase in boot speeds when booting from the SSD. Also, using your SSD for booting will decrease the strain on it by reducing the continuous writing that affects its life spans.
We have already covered a detailed guide on How to Migrate Operating System to SSD from HDD. Make sure to check it out to move your OS to your new SSD.
If you own a Samsung SSD or plan to buy it, they have their dedicated Data Migrating software for this very purpose. You can check it out on their website here.
Move Programs And Games To The SSD
If you wish to move some of your frequently used applications to the SSD as well, with Windows 10 that is easier than ever.
For Modern apps that you have installed, you can follow these steps:
Open the Windows 10 Settings app. You can use the keyboard shortcut Win + I.
Click on Apps.
Now, from the left pane, click on Apps & Features.
Here, locate the applications that you wish to move, and click on Move.

Select the new drive location, and follow the onscreen instructions to move an application.
Repeat this for all the applications that you want to transfer to your SSD.
Transferring one app at a time can become troublesome, so you can use third-party software like EaseUS Todo PCTrans or SteamMover. The latter of these was originally designed to move Steam games from one location to another, but it works for other applications as well. Many a times we have seen Windows Photo Viewer Working slow which gets resolved when a new SSD is installed.
Alternatively, you can use Symbolic Links to trick your system into thinking that some application exists in another location. This small workaround can be used to create links if you have already moved the directory to your new SSD. Follow these steps:
Open an elevated command prompt. To do this, open a Run window by pressing Win + R. Type cmd and press Ctrl + Shift + Enter to launch Command Prompt with administrative privileges.
Type the following command to link the two directories of your stored applications:
mklink /d C:\Example\Location D:\Example\Location

Here replace the two locations with the two directories of the applications' program files folder.
Some of the applications do not support these cloning techniques. Hence a safer (albeit less reliable) method is to uninstall and then reinstall the applications on the SSD.
What Programs To Put On SSD?
Now that you know how to move programs from one hard drive to another SSD, you may be wondering which applications to move to the SSD.
The simplest answer to this is: ALL THE APPS THAT YOU FREQUENTLY USE.
Although you should not fill up your SSD to the brim, you can utilize up until 75% of it for its proper storage and maintenance. Hence, you can transfer most of your apps (preferably the most used ones first) to your new faster SSD.
Note: the large applications that you use rarely often benefit from staying on the hard disk. This is also true for mass storage items like media files.
Do Not Defrag Your SSD And Stay Away From Third-Party SSD Maintenance Software
The SSD works in a different way than your traditional HDD in the storage of bits on it. Shuffling the data bits in your SSD will unnecessarily increase the number of writes on your device, and in turn reduce the life span of your device.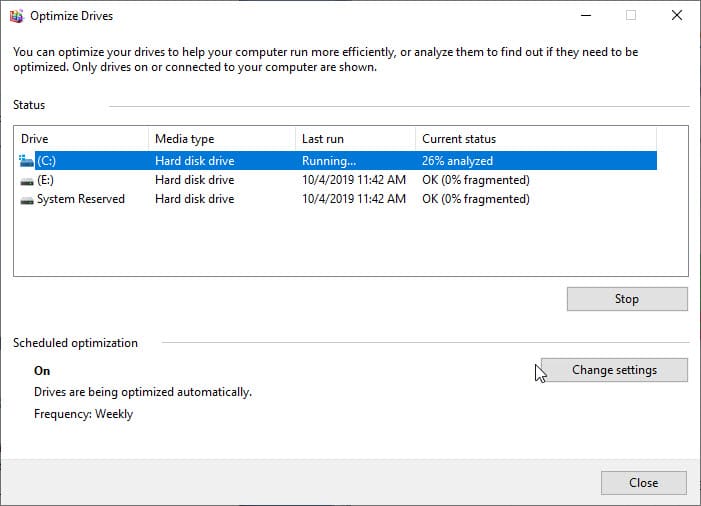 Windows 10 has integrated the TRIM feature into itself that lets the OS delete the unoccupied space thereby freeing up some storage. Hence, stay away from any third party software claiming to use the TRIM command to perform maintenance of your device.  You do not need it.
Wrapping Up
Owning an SSD is necessary nowadays with the price per GB dropping massively. With this guide, now you know how to move programs from HDD to SSD. Tell us in the comments, which SSD did you upgrade to, and how you moved your programs to it.