Although the trackpad has taken over as the primary pointing mechanism in the laptop form factor, many users still prefer the mouse to point and locate on Windows. The mouse provides more precise control over the on-screen cursor and is primarily used over the trackpad in tasks that require more precise control like editing tasks and gaming.
Many users have reported that they face an error on Windows where the cursor jumps around on their screen without any input. Here I shall discuss the mouse moving on its own error and how you can troubleshoot it.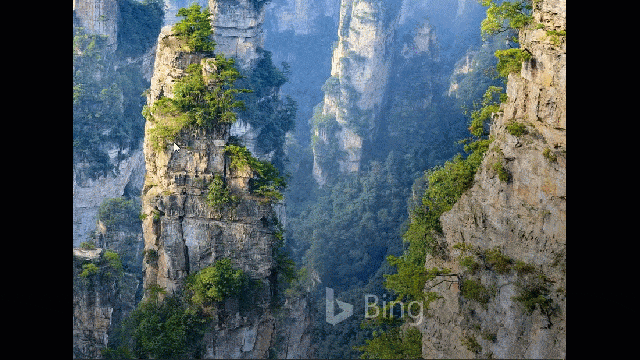 How To Fix 'Mouse Moving On Its Own' Error?
The mouse pointer jumping around error can be very annoying, as users have reportedly faced problems in their productivity while working on important tasks. The cursor keeps jumping on their screen, making it impossible to perform even basic tasks like typing reports, etc.
If you too face the mouse pointer jumping around an error on your device, you can follow this article and the steps provided to solve this error.
The mouse moving on its own error can be attributed either to a hardware issue or to a software bug. We shall look at the software bugs here. If these solutions fail to solve your error, there is a potential hardware error, and you need to get your mouse replaced if it is still under warranty.
FIX 1: Check For Accidental Touches And Check For Other Connected Mice
On a laptop, the trackpad often comes in the way while typing. The palm of your hands may graze the touchpad while typing, which may switch the location of your cursor giving you an impression of mouse moving on its own.
Also, check for any Bluetooth mice connected to your device. If there are any other mice connected to your device, these may change the position of the cursor on your screen. In Windows 10, you can access the Bluetooth settings either from the action center or from the settings apps (quick shortcut Win + I).
If you are using external mice, try using a different port, as a damaged port can also cause this error on your device.
Note: you can also try changing the mouse pad. If you are on older damaged mousepads or the surface is damaged, the pointer may detect incorrect locations, and the cursor will start jumping or your mouse will freeze.
FIX 2: Restart Your Windows Device
This may seem like an easy solution, but a simple restart can go a long way in solving many errors. Some of the common errors in Windows are caused by locked up system resources, and a simple restart will free up these resources, thereby solving the 'mouse pointer jumping around' error.
FIX 3: Update Drivers And Windows
Drivers refer to the system configuration files that facilitate the communication between your hardware and operating system. If the device drivers get corrupted for some reason, your hardware can misbehave. This is also true for incompatible and outdated drivers.
To update your drivers, open a Run dialog by pressing Win + R. Type devmgmt.msc and press Enter to launch the Device Manager. Here, look for any outdated drivers, which should be marked by a yellow exclamation mark next to them.
Next, right-click on Mice and other pointing devices, and select Update driver from the context menu. Then follow the onscreen instructions to download and install the latest updates for your device.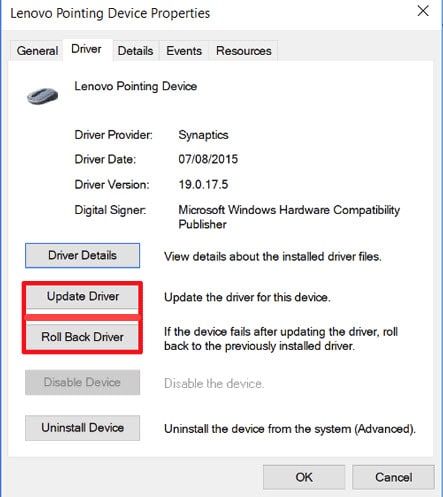 FIX 4: Adjust Your Pointer Speed
Incorrect mouse pointer speeds can also affect your mouse pointer locations on your screen. If you find your mouse moving on its own, you may try adjusting the pointer speed to a lower value to solve this error.
While here, you can also turn off pointer precision. This is a feature that uses Windows Precision Drivers to decrease the delay in response time. There are some reports among users, which suggest this may be causing the cursor to jump around here and there on the screen.
Open a Run dialog by pressing Win + R.
Type control panel and press Enter to launch the Control Panel.
Here, change the view to Large or Small icons if it is set to Categories.
Now, click on Mouse.
Under the Pointer Options tab, adjust the pointer speed in a reasonable place. You can try to find the optimal position that suits you, but try to keep it close to the very middle of the precision bar.
Next, uncheck the box next to Enhance pointer precision.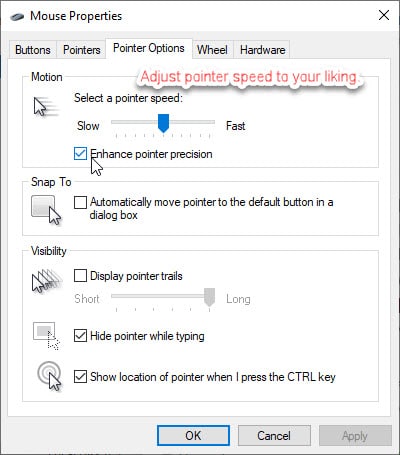 Now check if your problem is resolved.
FIX 5: Malware Scans
Another reason that your mouse pointer may be misbehaving is some hidden malware. Many users have reported that there was a hidden malware on their device, which was causing the mouse pointer to move automatically without any user input.
If you already own premium anti-virus software, you can use that to run a malware scan. Alternatively, you can choose from other free options like Malwarebytes, which can do the basics for free.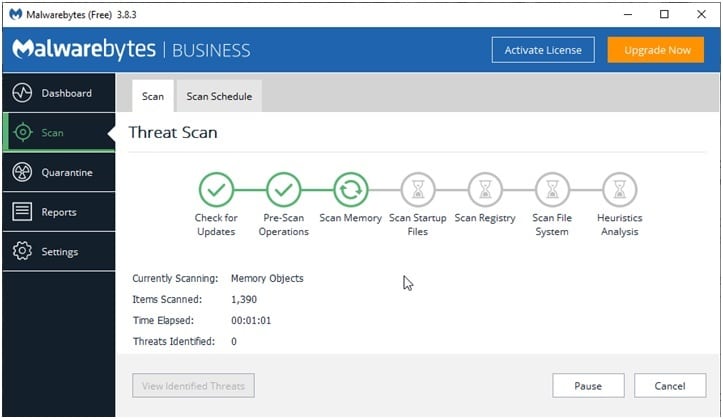 Wrapping Up
You can try these methods if you happen to find your mouse moving on its own. Do tell us in the comments if any of the solutions above helped you. If none of these helped you solve your error, there is possibly a hardware error, which needs to be solved by a technician. You may get it repaired if the device is still under warranty.