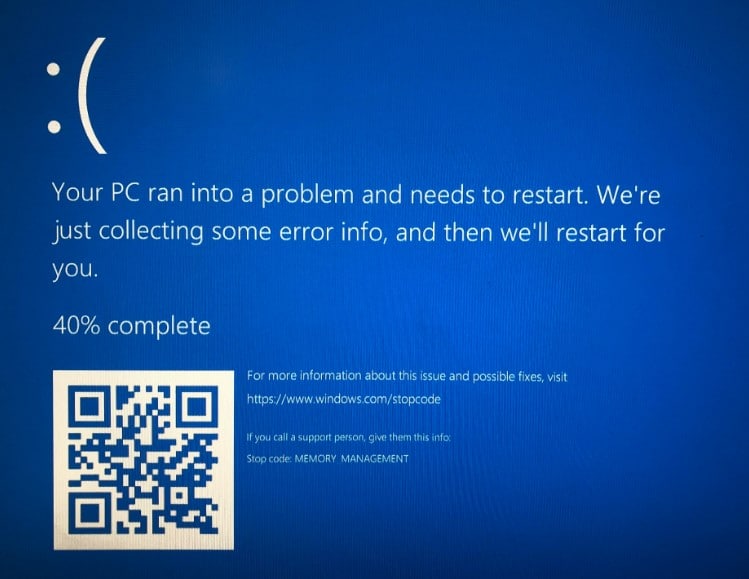 BSOD errors are common for Windows users. Memory Management Blue Screen is such a BSOD error that occurs mostly due to corrupted memory or RAM.
Sometimes a simple restart can fix the problem, but you cannot fix the problem that way; here are easy solutions to fix it.
Also read: Fix: IRQL_NOT_LESS_OR_EQUAL BSOD Error
How To Fix Memory Management Blue Screen?
Here are the working solutions to fix Memory Management blue screen errors easily. So, follow these steps and fix the problem.
1) Perform A Startup Repair
A Startup Repair can often fix issues with the files that are needed for booting into Windows normally.
So, run a Startup repair first when you get when a memory management BSOD error.
Follow the steps below to do so:
You can use some bootable device to boot into Windows. When the Windows Logo appears, select the Repair your Computer option.
This will lead you to the Advanced Startup Recovery menu.
From the Advanced Recovery menu, select Troubleshoot.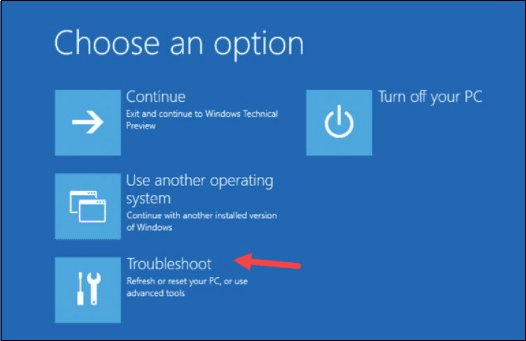 Next, select Advanced Options > Startup Repair. Wait till the process is complete.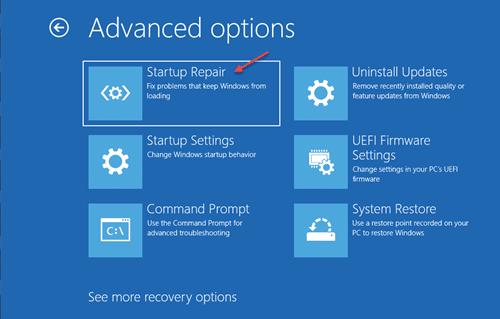 Once done, restart your device. If you get the same BSOD error, enter Safe Mode and perform the below-given solutions.
2) Enter Safe Mode
Safe Mode starts Windows in the basic state with minimal functionalities.
In a Safe Mode, you can easily detect the actual problem. In Safe Mode, you can also perform the next solutions when you cannot boot into Windows normally and do anything.
Follow the steps as given:
From the Advanced Startup Recovery Menu, select Troubleshoot as shown in method 1.
Select Advanced options >Startup Settings > Restart.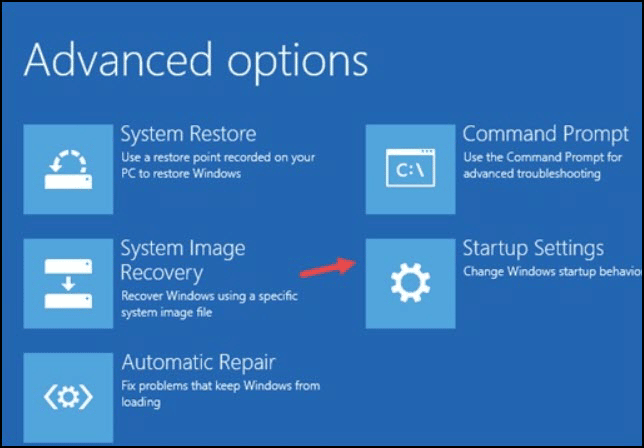 Press F5 to enter Safe Mode with the networking option.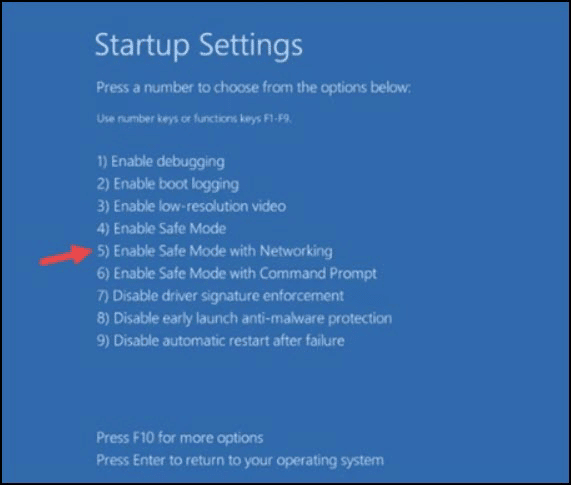 Once you are in Safe Mode, update your OS first.
3) Update Windows
An outdated version of Windows can also cause blue screen Memory Management.
So, update your OS to the latest version and check if this can fix the issue. To update Windows, follow the steps given below:
Press Windows + I keys to launch Windows Settings. Click on Windows Update.
Next, click on Check for updates.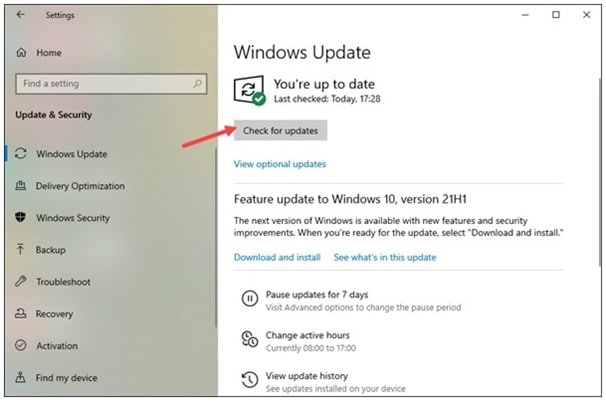 If there is any available update, download and install the latest updates. Once done, restart your computer.
If Windows still does not boot normally, perform a restore point.
4) Perform System Restore
If you had created a Restore point before getting the BSOD error, then reverting to it can fix the issue.
Follow the steps below to revert to the system restore point:
Open Control Panel and click on Recovery.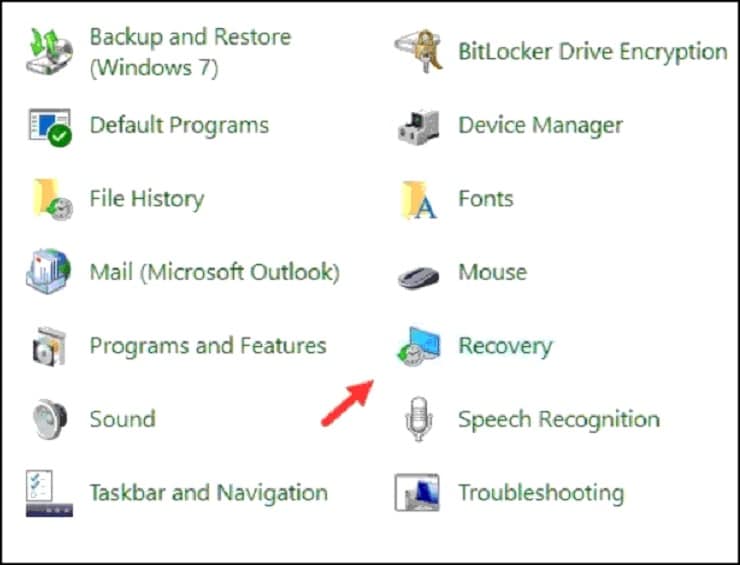 Select Open System Restore.
Next, select the Next option and choose a Restore point.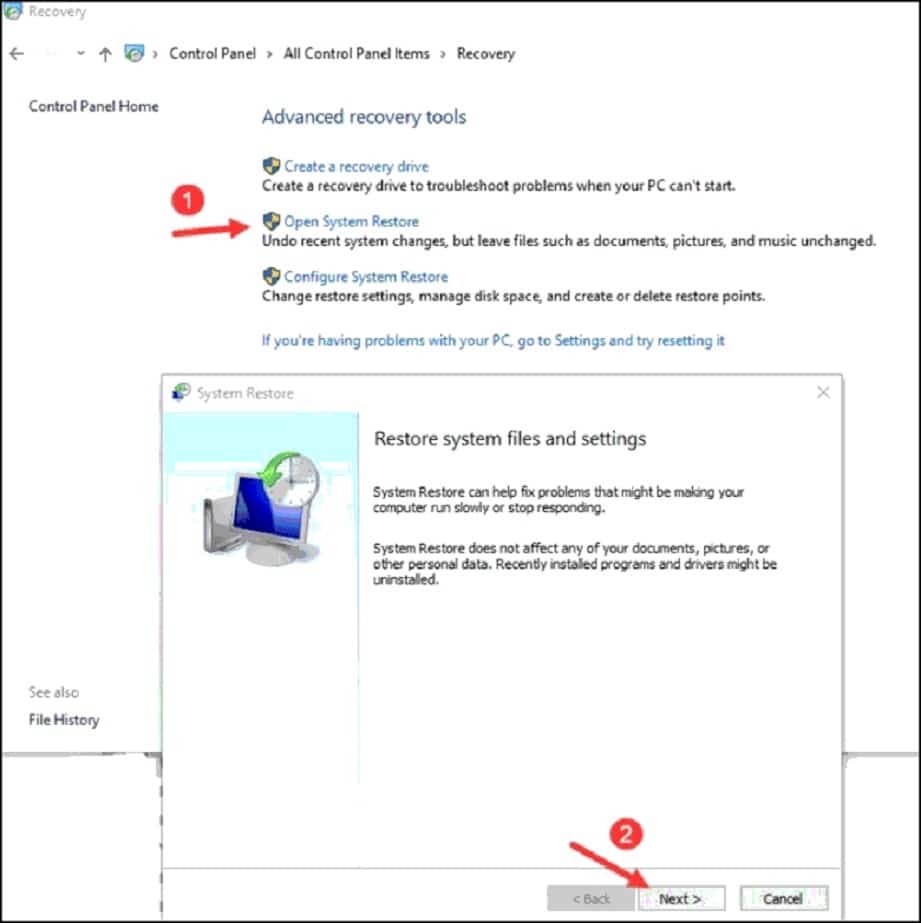 Click on Next > Finish. Check if this could fix the problem. If not, update the device drivers
5) Update The Device Drivers
If your device drivers are outdated, then also you can get a Memory Management BSOD error.
So, you need to check if any device requires a driver update.
To check that, right-click on the Windows Start button and select Device Manager.
Expand each device and check for any yellow exclamation mark beside it.
This yellow mark is an indicator that the specific driver needs an update.
You should also update the graphic drivers in case of this kind of BSOD error.
For that, expand the Display Adapters section. Locate your graphics driver and right-click on it. Click on Update driver.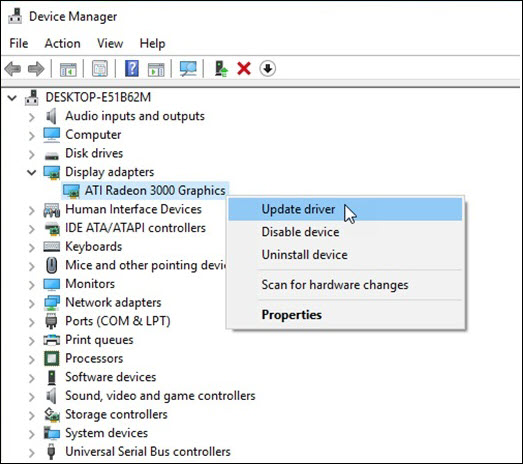 Next, select Search automatically for the drivers option.
If you have Nvidia graphics card, use GeForce Experience to update the graphics drivers.
For this install it from Nvidia's official website if you do not have it and run the GeForce Experience.
When the app opens, click on Drivers and check for available drivers. Download & install the latest drivers.
For AMD graphics cards, use the Radeon software and follow a similar process.
Then run the app and check for updates. If new drivers are available, download & install them. Once done, restart your PC.
6) Uninstall Any Problematic App
F you are getting blue screen memory management soon after installing an application, then uninstall it.
Often the, third-party apps have compatibility issues and result in such kinds of errors.
Follow these steps to uninstall the app:
Open Windows Settings and click on Apps.
Under the Apps & Features section, locate the specific app you want to uninstall.
Click on it and select Uninstall option.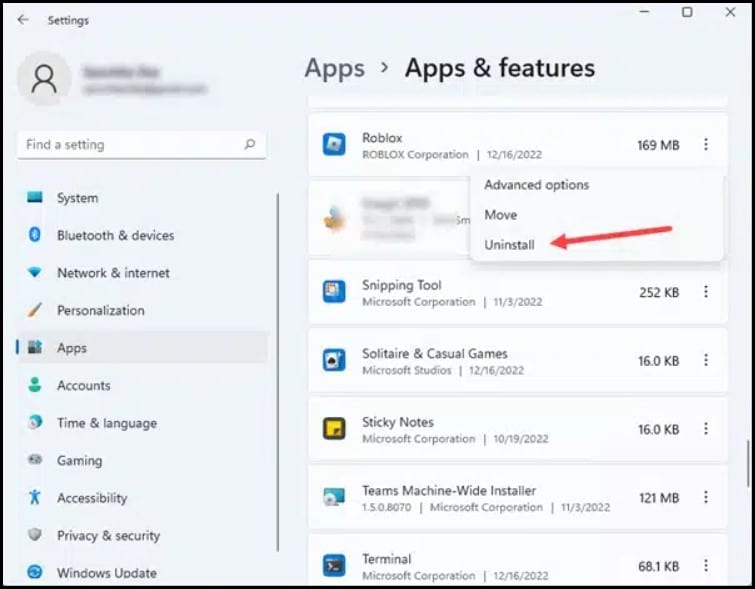 Follow the onscreen prompts to finish the process. Restart your PC & check if the issue is resolved. If you again get the BSOD error, run SFC and DISM scans.
7) Run SFC and DISM Scans
Missing or corrupted system files can also be the reason for the BSOD error.
To fix the corrupted or missing system files, run the System File Checker.
To do that, follow these steps:
Type cmd in the Windows search box & select the Run as administrator option.
Copy & paste the following command in the elevated Command Prompt window. Then press Enter.
sfc /scannow

Now Windows will start the scanning process. Check if this could fix the error or run a DISM scan.
A DISM scan repairs the corrupted Windows images that can be responsible for the error.
Open an elevated Command Prompt window and press the Enter key:
DISM /Online /Cleanup-Image /CheckHealth

Let the process finish. Restart your PC and see if this time you can boot into Windows normally.
If you again see the blue screen of death, run the CHKDSK scan.
8) Run CHKDSK Scan
If, due to corrupted systems memory, you are getting the +BSOD error; then a CHKDSK scan can fix it.
Follow these steps to run the scan:
Open an elevated Command Prompt window & copy and paste the following command in it:
chkdsk C: /f /r /x

Press Enter. Make sure to replace the letter 'C' with your drive letter.
9) Run Windows Memory Diagnostic Tool
You can also fix the corrupted Windows memory with Windows Memory Diagnostic Tool.
Follow these steps to run the tool:
Type Control Panel in the Windows search box & hit Enter.
Set the view by type to large icons or small icons.
Find and double-click on Windows Memory Diagnostic.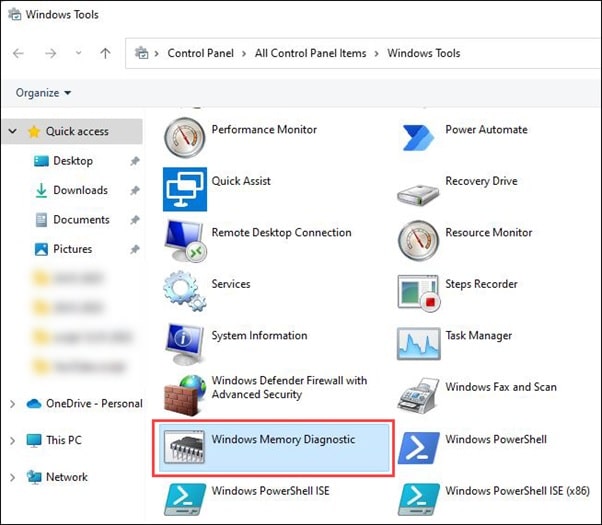 Select any one of the two options and follow the onscreen prompts.
Click on Restart now and check for the problems(recommended).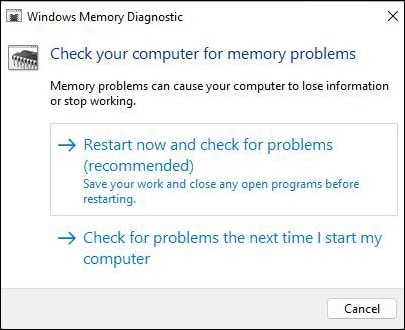 Once your system restarts, Memory Diagnostic Tool should detect and automatically fix the problem.
Frequently Asked Questions [FAQs]
What causes memory management errors?
Memory Management errors can be caused by outdated Windows, outdated graphics drivers, broken system files, etc.
Can RAM cause BSOD errors?
Yes, faulty RAM can also cause BSOD errors. So, check your RAM and replace it if necessary to fix the problem.
Can I fix a black or pink screen of death?
Yes, the black and pink screen of death is also a common Windows issue.
To force Windows to wake up, press the Windows key + Ctrl + Shift simultaneously.
Wrap Up
Send us feedback if the above methods could fix the Memory Management BSOD stop code.
For more information or further issues, feel free to turn up anytime in the comments section below.