A Manga filter is an image processing filter that gives the photos the resemblance of a Manga style. It works, providing or applying various effects to specific photos, such as sharpening lines and edges, increasing the contrast between light and dark areas, adding large eyes, and other manga features.
Manga filters also create various effects, from subtle to dramatic, by giving the photos a cartoonish appearance.
With the help of AI Manga filters you can easily convert your photos to anime by giving them the characteristic anime look along with adding a variety of effects.
There are a lot of AI Manga filters that are available as apps or as features of photo editing apps. So, if you want to transform your photos into an anime character with anime filters, then you have landed in the right place.
Best AI Manga Filters To Convert Your Photos To Anime
AI Manga filters are enjoyed by people who want to enjoy creating and sharing fan art. Using it adds a touch of fun and creativity to any photo. This filter helps transform your photos into artwork resembling Japanese anime designs and uses AI's help to analyze your face and create a manga-style representation of AI.
Here, we will discuss the top AI Manga Filters for converting your photos to anime on your Windows 11 PC.
So, get ready to discover various anime filters.
1. Fotor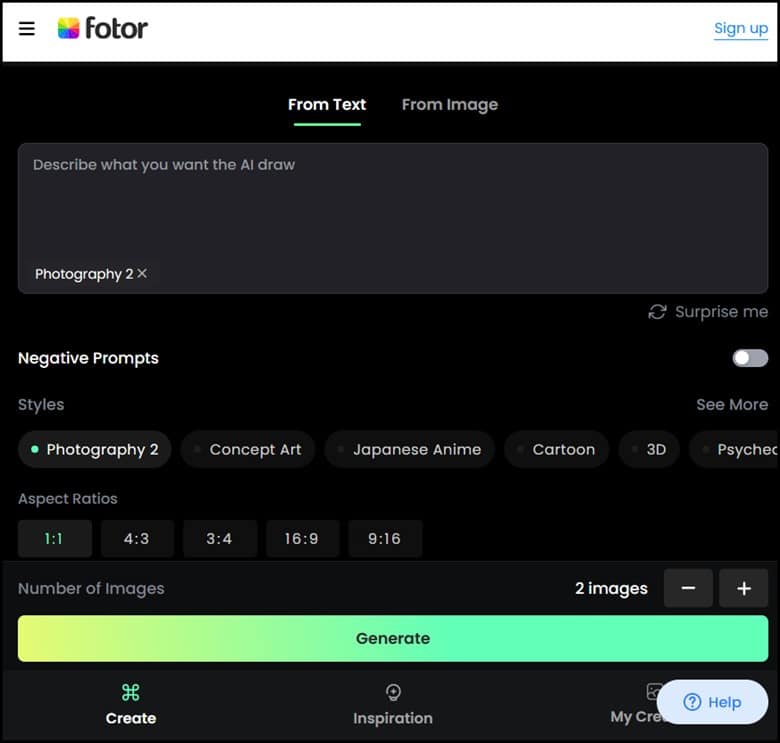 Fotor, a multiplatform photo editing app, has an online version that features an AI Manga Filter to convert photos into manga images.
All you need to do is type the character's description and then use an image to transform it into manga or generate your own AI anime character.
Visit the Fotor page and upload an image, select the anime style you want to apply in your image, and then hit the "Generate" button.
This app offers various plans for catering to the needs of different users and provides three credits per day. Users here can create one anime at a time, and the conversion cost is a single credit.
Additional credits can also be purchased directly or earned as incentives by completing specific tasks or participating in campaigns. Those creations ultimately get saved in the Fotor account and can be downloaded with just a click.
2. Anime AI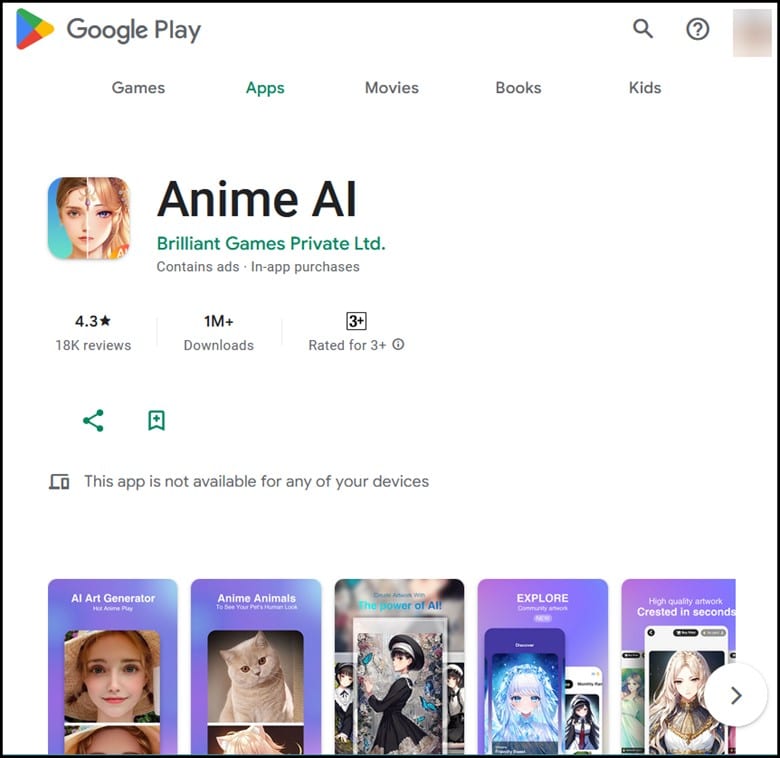 Anime AI is a mobile app that can turn photos into anime using various AI techniques.
These techniques are used to create high-quality results that resemble an anime show. Here, the users also come across many customization options so that they have the liberty to adjust the filters to achieve the desired look.
Anime AI is available on iOS and Android, and the filters include Japanese-style, CG, Street, and Role filters that help users create excellent anime selfies.
Also, the availability of cute anime art styles makes it much more appealing for the users and entices them to create fun selfies and group snaps with kawaii looks. There is also an option to add word prompts for details in your photos.
Users can try it out by choosing the anime art style they want, clicking on the "Try Style" option, and inputing the image. Finally, they must tap the "Create" button to apply.
3. Meitu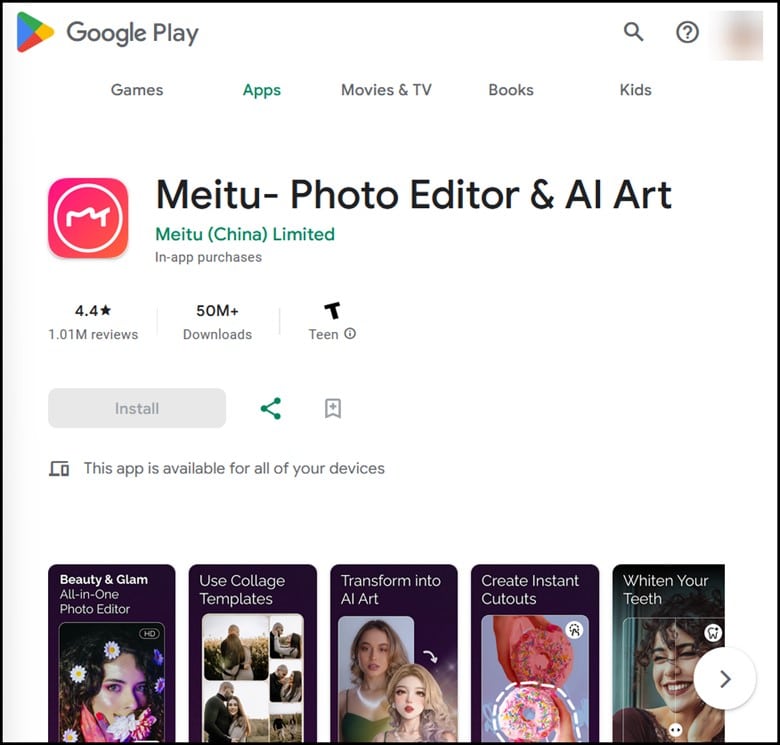 Meitu is available on iOS and Android and is best for turning selfie videos into anime style. It has 200+ filters, is expressive, and gives accurate results.
It can also generate real-time avatars, and Meitu's filters give users plenty of options for anime photos and videos. The manual editing options are more than other filter anime apps.
Users can adjust the details for the best and desired results. To apply Anime filters on Meitu, upload your photo, click the "Creativity" option, and choose "AI Art."
All you need to do is select a style, and Meitu automatically will generate an anime art photo for you, and then you will be free to download the styles that are best for you.
4. Anime camera- manga, cartoons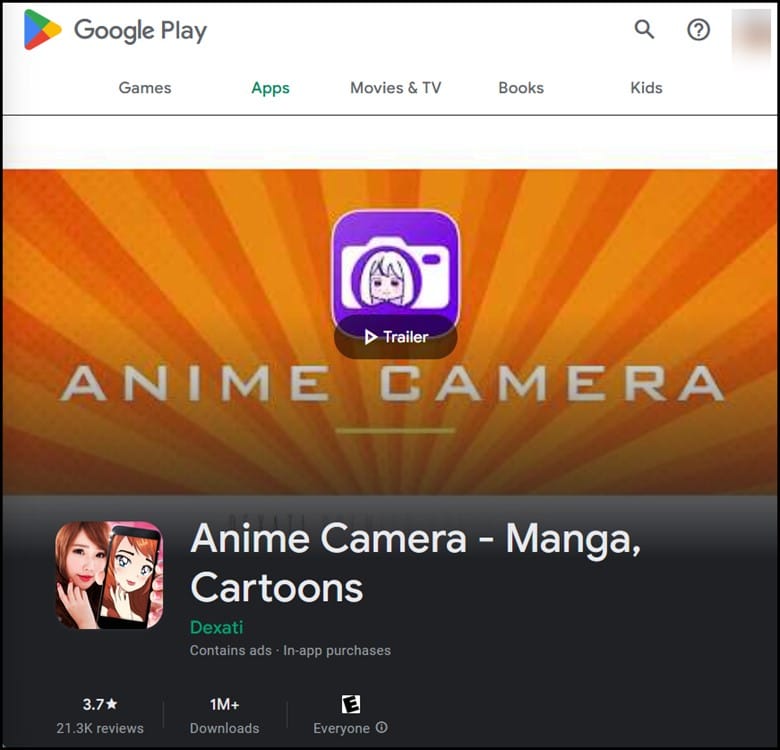 Anime camera- manga, cartoons app is best for clicking live anime selfies and is available on iOS and Android. It consists of numerous anime, manga, and Western cartoon styles and can also take live photos and create anime backgrounds.
It has a vast collection of anime and cartoon filters that can instantly change your photo. You can also create an animated background, choose your favorite anime cartoon looks, and share photos from the app.
The process of applying anime filters on anime filters is pretty simple. Navigate to "anime camera" to take your photo, choose the style you want from anime, princess, and realistic, and then share your photo.
5. Live3D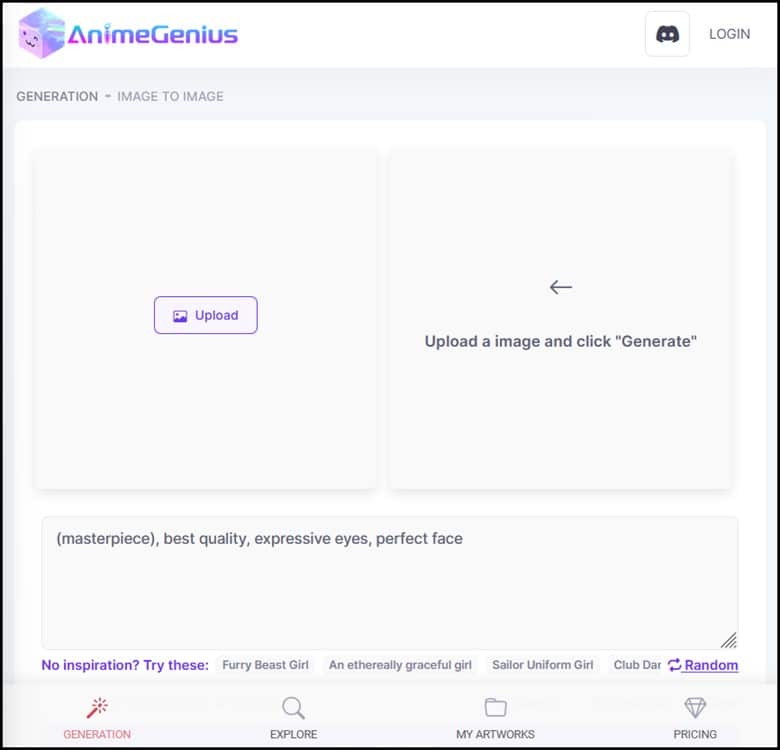 Live3D doesn't work only on human images but also on images of pets and other objects. It is a free online platform for converting photos into unique anime images.
Here, users can easily convert image to image, text to image, and pose to the image. Here, the filter settings are various Models and Loras. Here, the Model determines the anime image's output style, and Loras adds specialized features to the model.
To convert photos to manga, you must visit the home page and upload the photo. Then, select a Model and a Lora that you want to apply to the final image.
Then click on the Generate button to start the conversion, and after the arrival of the results, you will be free to download the final image.
Nevertheless, it offers flexible plans for the users, and among those, the free plan provides 50 credits per day; the cost of each conversion is ten credits.
6. ImgCreator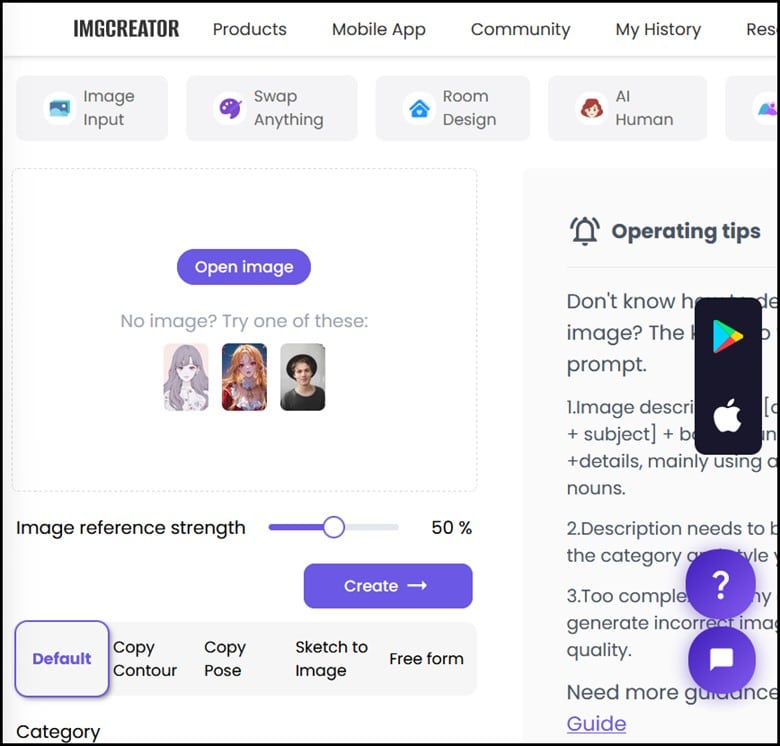 ImgCreator has a user-friendly interface, so all you need to do is visit the home page and convert your photos to cartoonish. Next, you can upload the desired image and choose an anime style after hitting the "Create" button.
After performing this, the app will generate relevant output for you and instantly display or generate four manga images. Free users can download only two, and each conversion costs one credit. The downloaded images are approximately 640px in resolution approximately.
Frequently Asked Questions (FAQs)
Can I Use AI Manga Filters On Videos?
Yes, some AI manga filters can be used on videos.
Are AI Manga Filters Free?
There are a lot of free AI manga filters available, but certain filters also offer premium features, such as the ability to save and share images.
What Kind Of Effects Can Be Achieved With An AI Manga Filter?
To use an AI manga filter, you need to open your photo in the photo editing app of your choice and select the manga filter from the list of available filters. All you need to do is adjust the filter's intensity to achieve the desired result.
Final Words
The emergence of AI manga filters is exciting for anime fans and creative people. With the help of these filters, users will be able to unleash their creativity and will be able to convert their photos into anime easily.
As we conclude, it becomes evident that the top AI Manga filter tools play a vital role in bridging the difference between technology and artistry.