Windows 10 provides many customization options, and the operating system can be modified in any way that you like. Changes can be made to the themes, colors, background, mouse pointers, lock screen, etc. Users can also make advanced changes by tweaking the registry, and in many of our guides, we have discussed how you can do so as well.
We have shown a VIDEO walk through at the end of the post for easy solution.
Why Do My Desktop Icons Keep Moving?
In Windows 10, you can change the entire theme of your Windows 10 device. When you change the theme, you change the window colors, background image wallpaper, system sounds, and screensaver together. However, some themes come with icon packs as well.
A theme has all these settings preset, and when you apply these themes, they change all of these things together. These themes also tend to rearrange the icons on your desktop so as to change the visual appearance of the desktop. If you do not prevent Windows from changing your icons, themes will rearrange the icons on your desktop to increase the visual aesthetics.
Check out this post if the action center itself is not working.
How To Lock Desktop Icons In Windows 10?
You need to lock desktop icons in Windows 10 to prevent Windows themes from rearranging these icons. There are two different methods of doing so, and you might need to do both of these steps in order to lock Windows 10 icons.
Method 1: From The Right Click Context Menu
There is no easy way to lock Windows 10 desktop icons, but you can use the auto arrange and alignment features to keep your desktop icons in order. Here, I will show you how you can do so easily.
Right-click on any empty space on your desktop to reveal the context menu.
Hover over View > to launch additional settings. It should be near the top.
Click to uncheck the option Auto arrange icons. This should prevent Windows from reordering your desktop icons and keep them in a way that they cannot be moved to other areas of the desktop automatically.
Make sure that the Align icons to grid option is checked. This will lock your desktop icons to a grid layout, and your icons will look neatly spaced.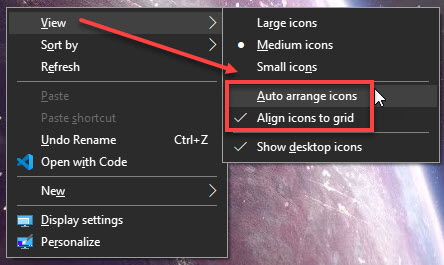 Method 2: From The Settings App
You can also prevent Windows 10 themes from changing your icons on your desktop altogether. This needs to be done from the Settings app.
Launch the Windows 10 Settings You can use the keyboard shortcut Win + I.
Click on Personalization.
From the left pane menu, click on Themes.
In the right pane, under Related settings, click on Desktop icon settings. This should open a new configuration box.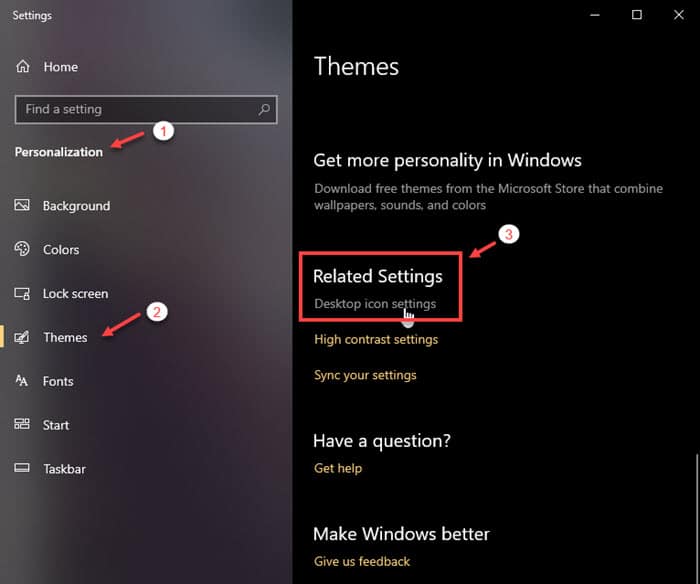 Here, uncheck the box next to Allow themes to change desktop icons option.
Click on Apply followed by OK.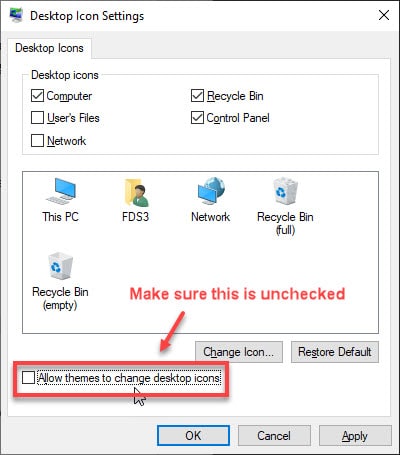 Now, no icon pack should be able to change the orientation of your desktop icons on restart or when you change themes.
Wrapping Up Windows 10 Lock Desktop Icons
So there you have it. Now you know how to lock desktop icons in Windows 10 using one or a combination of the methods provided above. Comment below if you found this useful, and to discuss further the same.