The online gambling-related problems during the Covid lockdowns have been identified as a rise in New Zealand with one in four punters who may be experiencing some harm. Apart from the different policies established by the gambling organisations, KiwiBank has also launched a new option to help the Kiwis who are facing gambling harm. 
This subsidiary of the state-owned companies like New Zealand Post, New Zealand Superannuation, and the Accident Compensation Corporation noticed that it can contribute to minimizing the gambling problems in this country. The new feature allows the customers to block merchant codes for popular gambling websites. Kiwibank's gambling blocker is a key solution to saves the users from losing $10,000 each.
The Only Gambling Block Feature Introduced By The Bank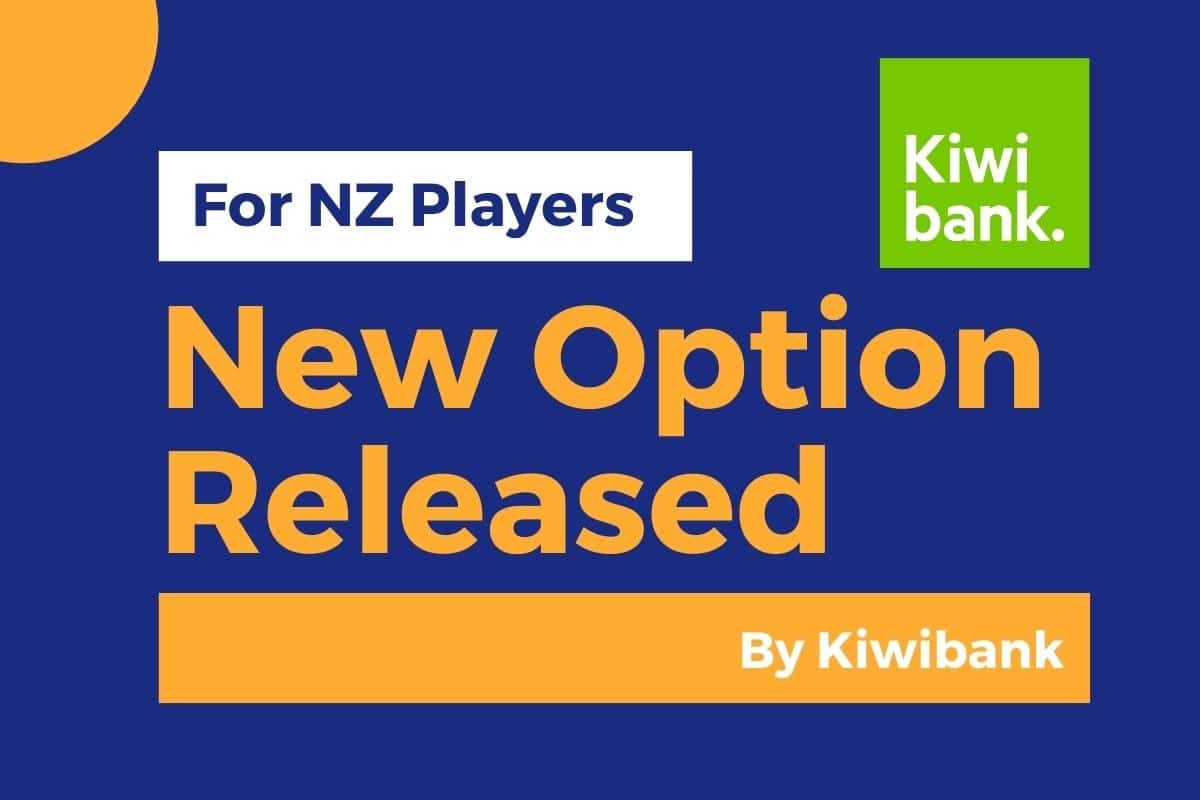 Kiwibank has become the first bank in New Zealand to let people exclude themselves on payments to online casinos and other online gaming sites from their Visa debit and credit cards. People who are addicted to gambling or at risk of developing a problem are required to use this tool. Hayley Beattie, from Kiwibank's "Make it Right Squad" worked on this scheme during the Covid lockdowns to help New Zealanders who are struggling with problem gambling. The majority of the customers who have been unable to work from home during the alert level 4 lockdown in April and May 2020 have become addicted to gambling.
Actually, as these players spend large amounts of time and money on gambling, they are more likely to be affected by the gambling harm. Almost all of the top-rated casino brands for New Zealanders declared this new feature as a great improvement. Some people who were desperate enough to offer something for their family often turn to gamble added Beattie. They were disappointed as they thought to win some money to keep their family happy. Unfortunately, it is not the case because they have made huge gambling losses and sadly still carry on gambling. 
They cannot control their impulse to gamble even their situations have become worse. Beattie proudly said that this option was pretty close to her heart and although it had been her idea, carrying out this project was a solution to promote responsible gambling in New Zealand.
How Does The Scheme Work?
Julia Jackson, Kiwibank head of sustainability confirmed that the customers involved in the payment blocking programme late last year found the scheme helpful. In fact, 75% who used this feature have successfully kept the block for more than three months. Estimated by the bank, these customers were arrived to avoid $10,000 in losses over that time. In addition, this option allows the bank to block merchant codes for well-known gambling websites if the users request it. 
As the bank had consulted the Problem Gambling Foundation (PGF) before developing this programme, it is not surprising that it can be able to understand the real gambling problems in the country. Some customers trust the bank enough and discuss their gambling issues so the establishment will be able to help them. Working with PGF, helps the bank to develop a solution without any judgment and preserves the players' dignity. These customers can ask for payment blocks that can be put on their cards via phone banking.
According to Kirsty Martin, ANZ spokeswoman, this multinational banking hasn't introduced any controls that blocked consumers who gamble online. This new feature comes with a long-term scheme enabling gamblers to prohibit themselves from gambling sites. Aside from this Kiwibank blocking feature, Choice Not Chance is also a campaign advising people to exclude themselves from their chosen websites. 
Gamban and Betblocker have also existed to prohibit gamblers' access to online gambling sites but with the release of this Kiwibank's feature, the customers will have a large choice in terms of self-block programmes. Kiwibank is convinced that it was the only bank to offer the project in New Zealand.