If you like reading eBooks, there is a fair chance that you own and read books on a Kindle. Amazon Kindle is one of the most popular eBook readers on the market, and reading experience on such devices is really phenomenal as you can read for long hours without straining your eyes.
You can also connect your Kindle to your Windows 10 device to store and transfer your books from your pc to your kindle. Not all is perfect, as many users have reported on multiple forums that Kindle for PC won't open or they can't sign into Kindle app in Windows 10.
Here I will discuss the Kindle for PC problems, and how to troubleshoot those using simple steps.

Why Is Kindle For PC Unable To Connect?
There can be many reasons why you may be facing this error. The users who had this problem reported multiple reasons as to why they were facing this error, and as a result required more than one solution to solve this error. Here is a list of potential reasons why you may be facing this error.
Malwares are one of the most common reason as to why Kindle for PC won't open on your device. This has been reported by many users that hidden malwares caused Kindle not to work properly.
Many users also reported that outdated Windows also caused problems with their Kindle app.
With some updates, Windows changes the permissions required to run some apps. It may be possible that Kindle does not have the appropriate permissions required to run the app on your desktop.
Kindle for PC was removed from the Windows Store, hence many users missed critical updates. If you haven't updated your Kindle app in some time, this is the reason that you may be facing this error on your device.
Incorrect cache can also cause login issues with multiple apps, including Kindle.
How To Solve Problems Associated With Kindle for Windows 10?
Now that you know why you may be facing the error, you can easily resolve the error with Kindle for Windows 10 using the solutions provided below. You may want to follow them in order as an easier fix may prevent the need to change system settings.
FIX 1: Check For App Updates
Ever since Kindle was removed from the Windows Store, many people did not know this and consequently missed many critical updates, which were necessary to run the app properly. If you too have not updated your app in some time, that may cause the login issues with your kindle app.
Visit the Amazon Kindle website (visit here) and download the latest version of the app.
Following this, login to your account and you should see your problems solved.
FIX 2: Check For Windows Updates
If you are running outdated Windows, you are missing out on many important features and security updates, which is necessary for smooth running of your Windows operating system.
To overcome this, you may try updating your Windows 10 to the latest version and install all the cumulative updates as well. This will ensure that you have all the latest drivers and other tools necessary to run the Kindle for Windows 10 smoothly.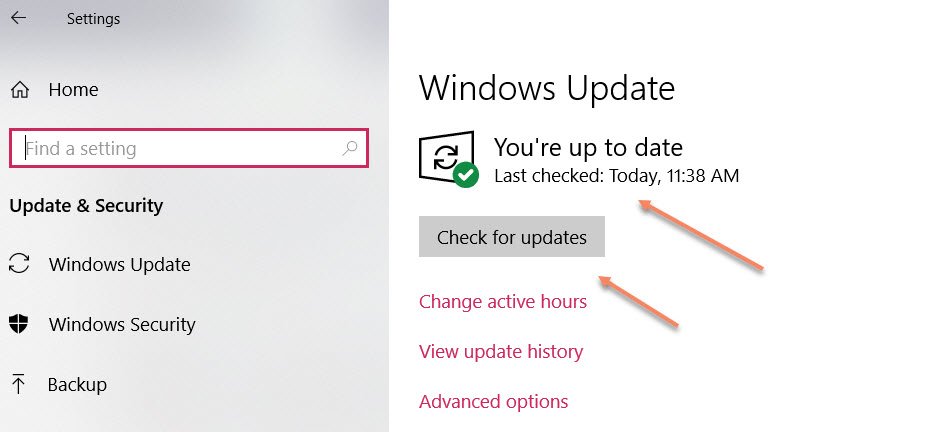 FIX 3: Run The Kindle For PC Diagnostic Tool
Kindle for PC has a built-in tool to identify problems with the Kindle for PC app. The tool identifies wireless connection issues, available storage space and which Amazon account is registered to Kindle for PC.
From Kindle for PC, click Help.
Click Check for Problems to start the Diagnostic Tool.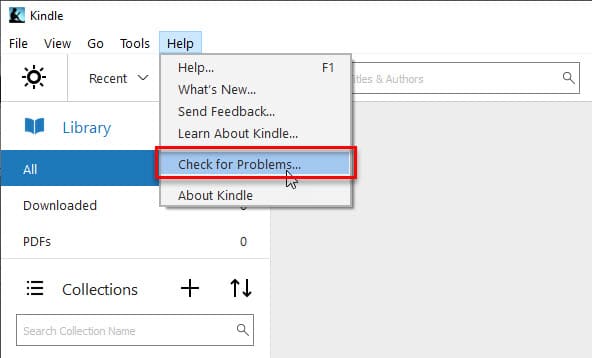 FIX 4: Clean Cache
Many apps and websites will store some data onto your device. This is done in order to load these faster the next time you launch these apps. This data is called cache and is present on your device at nearly all times.
However, outdated cache is a huge problem, and can cause all sorts of compatibility issues on your device.
You can search and delete these cache data manually, but it can be a time consuming process. Instead, you can use third party apps like CCleaner, which will help you clear cache and other junk files easily.
FIX 5: Scan For Malware
Many users have reported that hidden malware caused issues on their devices. A virus or malware attack will cause some problems with your device, and removing them should solve your Kindle errors.
You can either choose from freeware like Malwarebytes anti-malware programs, or invest in some premium apps which provide other security features as well.
FIX 6: Change Data Execution Prevention Permissions
Some updates change the permissions required to run an app properly. These can be changed with some minimal changes, and you can follow these simple steps to solve your error.
Open This PC and click on System Properties.
Under the Advanced tab, locate the Performance
Here, click on Settings.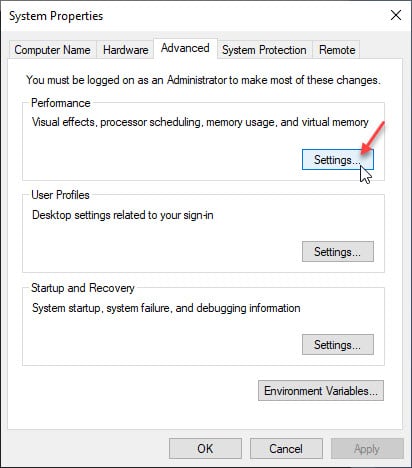 Click on Data Execution Prevention
Choose "Turn on DEP for all programs and services except those I select".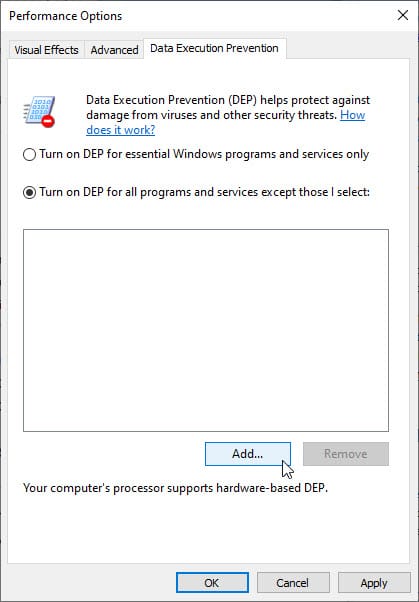 Click Add and browse to the installation folder of the troubled Kindle app and locate the .exe file.
Set an exception and confirm changes.
Conclusion
Amazon Kindle is one of the most popular eBook readers among the users. If you too were having problems with the Kindle for Windows 10, now you know how to solve that using the solutions provided above. Do tell us in the comments which of the solutions solved the problems with your application.