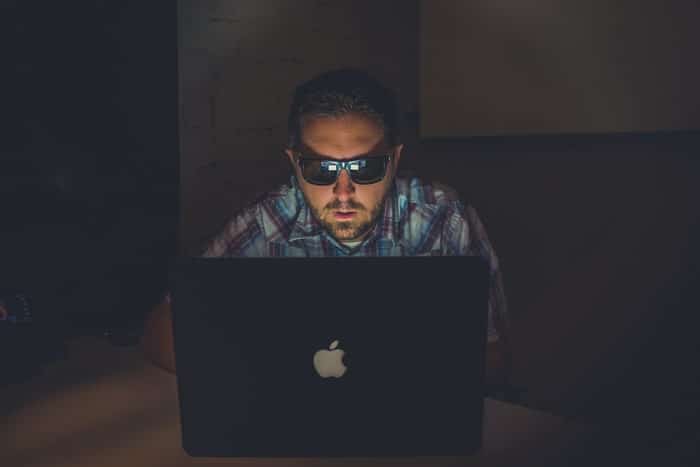 Technology has changed our lives in many ways. It has allowed us to be better connected to friends, relatives, and colleagues, regardless of our locations. It allows us to stream movies and TV shows, wherever we are, whenever we want. We can enjoy games with friends and strangers, ranging from classics , to modern blockbuster titles like Call of Duty and Grand Theft Auto.
This technology also allows us to transact in ways we haven't been able to before. We can purchase products from strangers, whether they be your neighbor or someone on the other side of the planet. We can move money between our bank accounts and pay bills from our mobile phones. We can store important and sensitive documents in the cloud and access them on the go. Life has never been as convenient as it is now.
But all of this convenience creates new problems, though. While our banks only needed an assortment of physical security arrangements to keep our money safe, this is no longer the case. Nefarious actors can exploit our new technologies to steal our identities, information, and even our money.
This shouldn't ever put people off from using these services though – not being able to take advantage of modern life can make it difficult to get by. It would mean missing out on excellent entertainment services like streaming services, online games, and social media services. Instead, we need to know how to protect ourselves online. Here is how.
How To Keep Yourself Safe Online:
Here is a basic guide about protecting yourself online. Although the topic can be long we have just touched the bases of it and made sure to update you about the main points.
Virus Scanners & Firewalls
Anti-virus software has existed almost as long as computer viruses. While the first applications were designed to simply look for the files and remove them, modern software runs in the background, acting like a security guard who checks every file connecting to, entering, and exiting your device. This can stop viruses and other attacks before they have even had a chance to enter your computer.
For this type of software to be effective you should ensure that it is never turned off. You shouldn't ignore any security warnings that it flags up and ensure it is always kept up to date. It is also recommended to run regular scans of your device to make sure nothing has slipped through the net.
Only Install Software From Trusted Sources
You wouldn't do a deal with a dodgy-looking stranger in the street. This is the same with installing software on your computer if you don't know where it is from. Sometimes websites claim to be offering free versions of paid-for software or applications that can deliver features only typically found in expensive alternatives.
The adage of "if it seems too good to be true, it probably is" rings true here. To stay safe, ensure that you check the legitimacy of the website you are downloading it from and rely on trusted brands. For example, when downloading games it is best to stick to recognized brands like Steam and Electronic Arts.
Encryption
Encryption is an important tool for ensuring that information sent between two parties cannot be intercepted and read by a nefarious party in between. It works using complicated mathematical formulae, but fortunately, you don't need to understand the technicalities to be able to reap the benefits.
The level of encryption varies depending on the sensitivity of the information you are protecting. A recent change in the order in which Google displays search results has forced nearly all websites to provide encrypted access to their sites. However, a news website likely uses lower levels of encryption than those processing credit card information.
Banks like Santander, e-commerce stores like Amazon, and even iGaming companies like 888 use strong levels of encryption to protect their users' financial information from being stolen.
Two Factor Security
Passwords have been used for decades as a way to protect our computers and online accounts. They work on the premise that only people (or the person) who knows the password should be able to gain access, similar to how a key keeps a door secure, but the key is in your head.
Sophisticated attacks on websites to steal passwords and other sensitive data, phishing attacks that dupe users into disclosing their passwords, and brute force attacks that make lots of random guesses have all made passwords insecure. Therefore new layers of security were needed.
The solution has been multi-factor security. This works by adding a new element to the sign-in process, usually requiring the same combination of username and password, but then asking for a unique code that is generated each time the user wants to sign in.
This is done through a mobile app like Google Authenticator or a small device that can be attached to a key chain because the code is unique each time it cannot be reused by someone intercepting your internet connection. Two-factor security is used by many services, including email providers, social media sites, banks, and online game websites.
Summary
Online security is important. It doesn't matter whether you are looking to protect your computer, your bank details, family photographs, or any online account, ignoring security can be costly. No single solution will protect us. Instead we should ensure we use them in combination with each other, with a mix of software, being sensible, and two-factor security. Together, you can enjoy the conveniences of modern life safely.