Avast passwords is a free passwords manager by Avast that is included with the Avast free antivirus. It is a utility tool that is essentially a password and data management tool that allows you to securely store sensitive information in a single space.
Using Avast passwords manager, you can also fill in online web forms and access your online accounts as well. Avast markets this feature as a more secure version of the same feature provided by many popular browsers.
How Was 'Avast Passwords' Installed On My Device?
Avast password is a component of the Avast antivirus software. When you install the Avast antivirus software, the Password feature is installed as a component of it.
If you skipped checking the installation screens during installing the antivirus, there is a fair chance that you missed the checkbox for additional components that would be installed alongside the antivirus software.
Uninstall Avast Passwords
Since the feature was installed alongside Avast antivirus software, you can remove Avast passwords from the components page as well. You can remove Avast passwords using any of the two methods below:
FIX 1: From The Setup Wizard
If you are reinstalling Avast antivirus, you can Uninstall Avast Passwords from the setup wizard. Follow these steps to remove the Avast passwords feature on your system:
Log into your Windows as an administrator. Also, it is advised to close all other instances of apps running to prevent any unwanted accidental data losses.
Run the Avast Antivirus installer Setup Wizard.
Click on Customize to change the components that will be installed alongside Avast antivirus.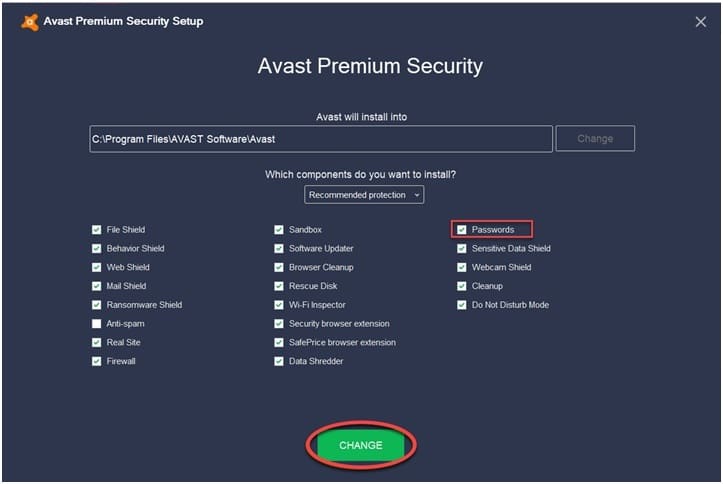 4. Here, untick the box next to Passwords.
5. Complete the installation normally.
Using this, Passwords won't be installed on your system alongside Avast antivirus.
However, if you already have the antivirus installed, you don't need to uninstall the software to disable Avast passwords component.
FIX 2: Avast User Interface
If you had installed Avast Antivirus without checking all the components, there is a chance that you have the passwords feature installed that you want to remove.
To remove the Avast Passwords feature from your device, follow these steps:
Close all other apps running that may contain some data that you want to save.
Open the Avast interface by clicking twice on the Notification tray icon.
Here, locate Menu in the top right corner. Click on Settings.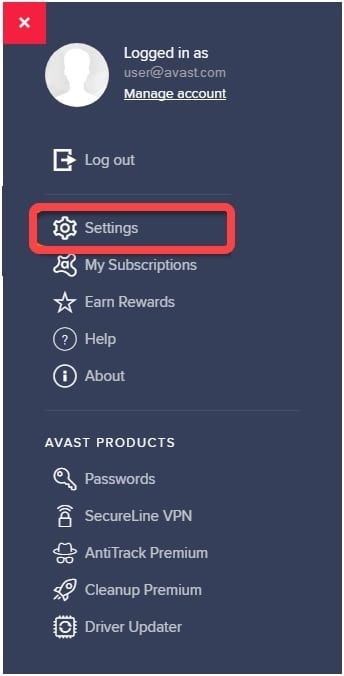 4. In the Settings window, under the General tab, click on Troubleshooting.
5. In the right pane, locate and click on the Add & Modify Components.
6. This will open the Customize menu again.
7. Here uncheck the box next to Passwords.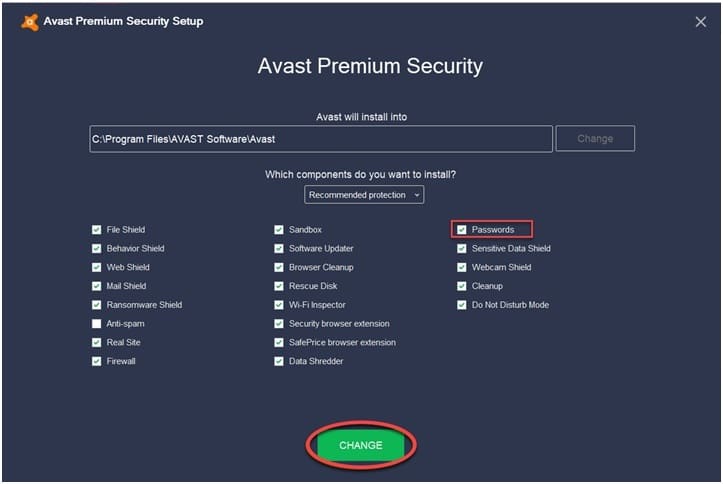 8. Click on Change to confirm.
9. When the update completes, click on Restart computer.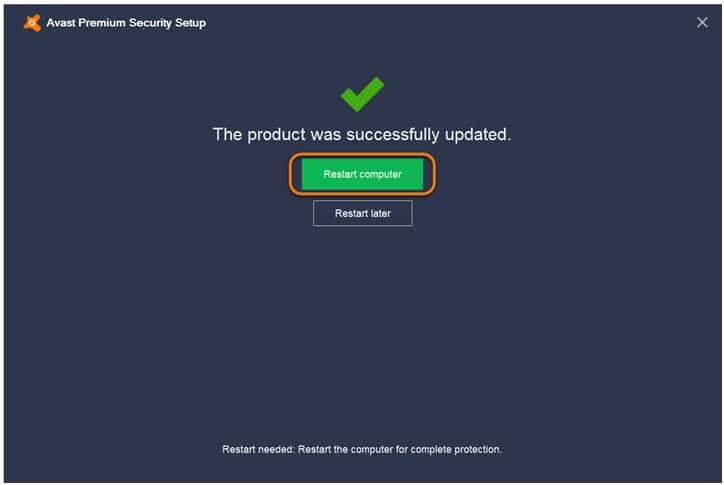 This will update the feature components of Avast and Uninstall Avast Passwords from your device.
Caution: Remember that uninstalling Avast Passwords deletes all the data you have saved in the application (including passwords and notes).
Wrapping Up
Although Avast passwords is a good utility tool and may come in handy for some people, many people do not favor it. Most users prefer to save the passwords and form data in the browser itself, and rightly so as the browsers are becoming more and more powerful and safer.
If you wished to remove this component, now you know how to Uninstall Avast Passwords from your system. Did you find this post useful? Comment below if you did and to discuss further the same.