One of the advantages of dominating multiple services is shown in the Accessibility features in Google Chrome. one of my favorite features is the built-in translator, which translates any web page on the Internet too my preferred language. this is one of the places where Mozilla Firefox is left behind, as it does not have a built-in translator.
Here, I should discuss how to translate the page on Firefox, and how you can use Google translate for Firefox.
How To Translate A Page On Firefox?
Being one of the strongest competitors To Google Chrome, it is weird to see that Mozilla has not yet incorporated a built-in translator into the browser. Mozilla even says this in their support blog, where they mention that Firefox does not come with translation features.
The most popular method that people use is using Google Translate, where they paste the URL of the website that they wish to translate. Google Translate will show a URL, which will open the website inside Google Translate.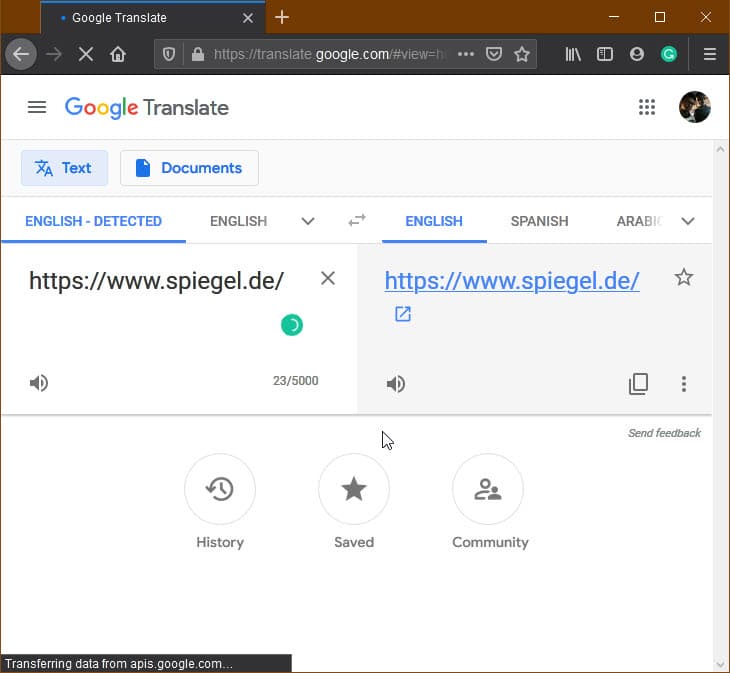 The website that opens inside Google Translate should be translated to your desired language.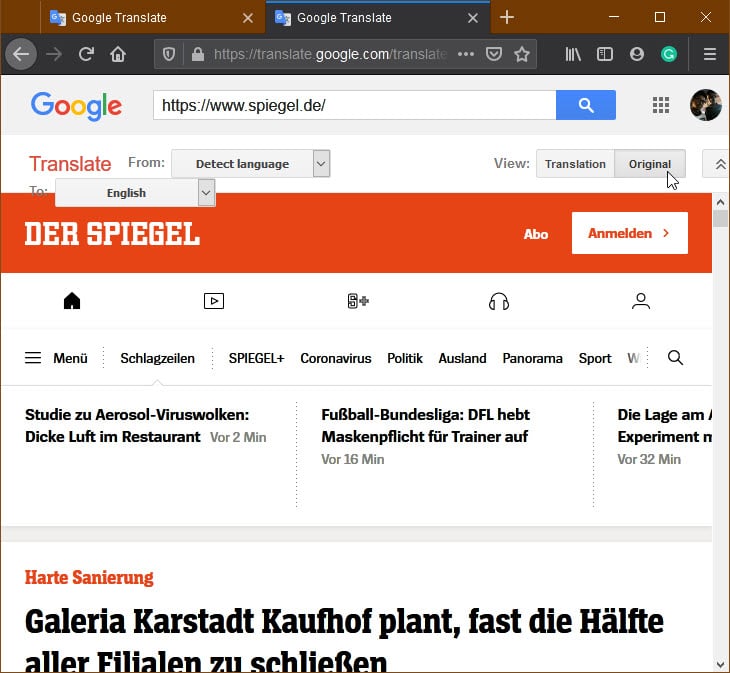 However, this method is a hit or miss most of the time, as Google translate fails to translate sometimes, and may not be able to translate the entire page contents at once. Instead, you will be using add-ons, which are used to increase the functionality of the browser.
To Google Translate Extension Firefox
One of the most popular extensions is the To Google Translate extension, which has more than 1000 five star reviews. This extension essentially adds a context menu item to Firefox, which sends the selected text to Google Translate, and the result is shown in a popup window.

One of the best things about this extension is that you can view the source code on GitHub, where you can find the additional support features. You can also change the default language from the Mozilla Settings page, which will help you change the language in which your text is translated by default.

Google Translator For Firefox
Another popular extension among users is Google Translator for Firefox. Similar to the extension mentioned above, this extension also adds a context menu item for translating the selected text on a website. Additionally, you can click on the toolbar icon to translate the entire web page.
One of the best things about this extension is that you get a direct option the search for your selected phrase on Wikipedia, which can be helpful for a quick search on a certain term.
Other Options For Google Translation In Firefox
Mozilla knows the demand for a built-in translator, and yet there seems to be some reason due to which it does not add the translator. However, on the support page, you will find a list of language support extension, that Mozilla recommends.
Although these extensions are not Mozilla products, they are part of the Mozilla Recommended Extensions program. These extensions are curated extensions, which undergo a strict security, functionality, and user experience checks.
Wrapping Up
Extensions are very important when it comes to increasing the functionality of the web browser. You will find a variety of extensions for most of the popular browsers, eat catering a different need such as privacy concerns, media enhancements and much more. Now you know how to translate a page on Firefox, and use to google translate for Firefox. Comment below if you found this useful, and to discuss further the same.