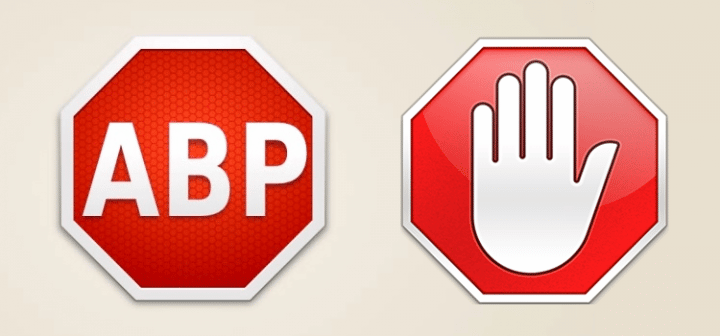 Ad blockers are used to prevent frustrating and annoying contents present in the websites you visit. By blocking them, you get faster Internet speed and better browsing experience.
If you have installed blockers, you must know how to disable AdBlock on Firefox. This is because sometimes you may have to access a site that contains advertisements.
For example, you cannot access TV channels online if you have enabled AdBlock. Whenever you try to watch online, it pops up a notification that says 'your browser is blocking ads'.
At this point of time, it is imperative to turn off ad blocker Firefox. Once done, you can enjoy your shows along with advertisements online.
Note: You can also check out the list of Popup blockers for Firefox here.
We have shown a VIDEO walk through at the end of the post for easy solution.
How To Disable AdBlock On Firefox? – Discussed
In general, ad blockers are extensions or add-ons installed for your browsing needs. To disable them, you have to follow these simple steps.
Step-By-Step Procedure
Open 'Firefox' browser
Click on 'Menu' button at the top right corner of the browser
Select Add-ons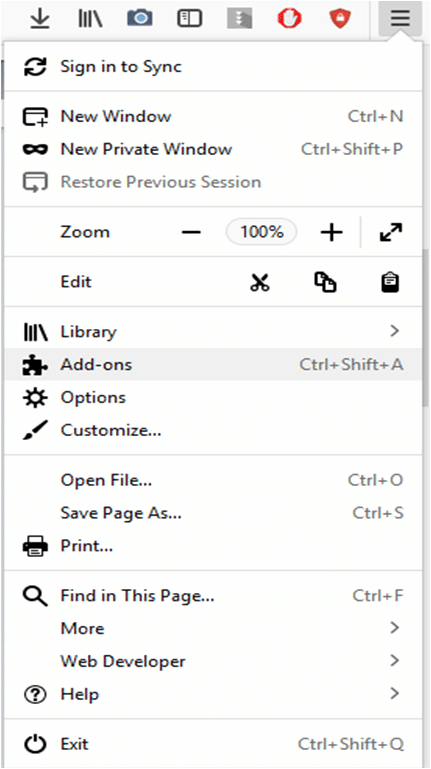 Or,
Press keyboard shortcut 'Ctrl + Shift + A'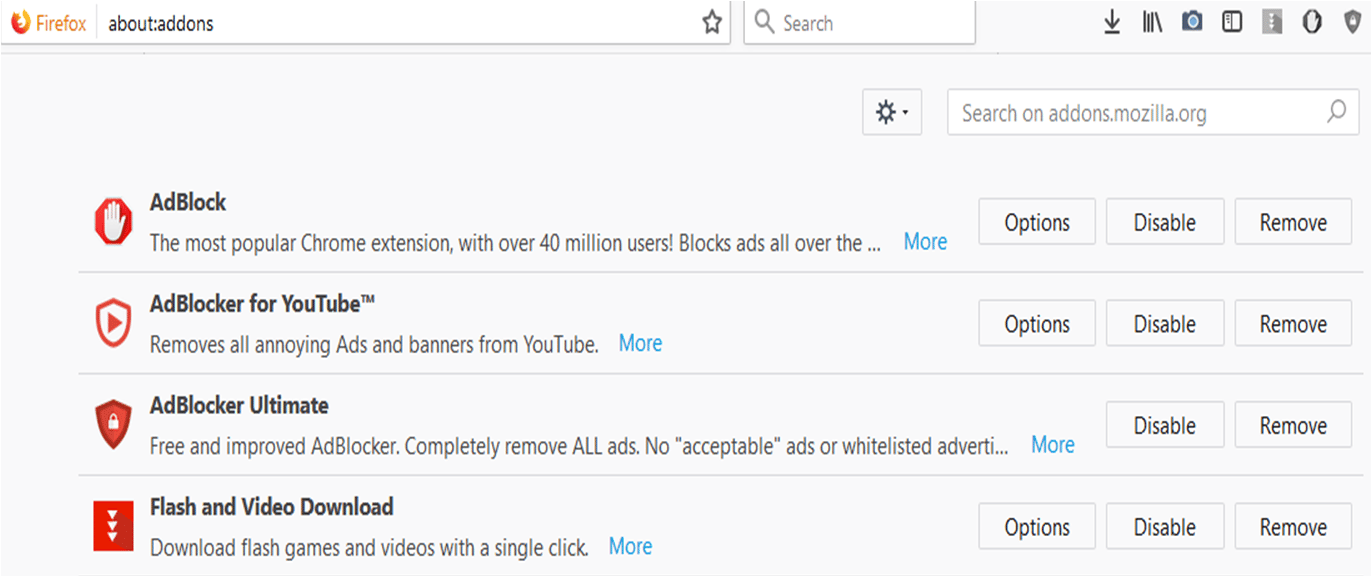 You will see the installed extensions with its settings.
Click on the name of the extensions 'AdBlock' you want to disable
Select 'Disable' and it's done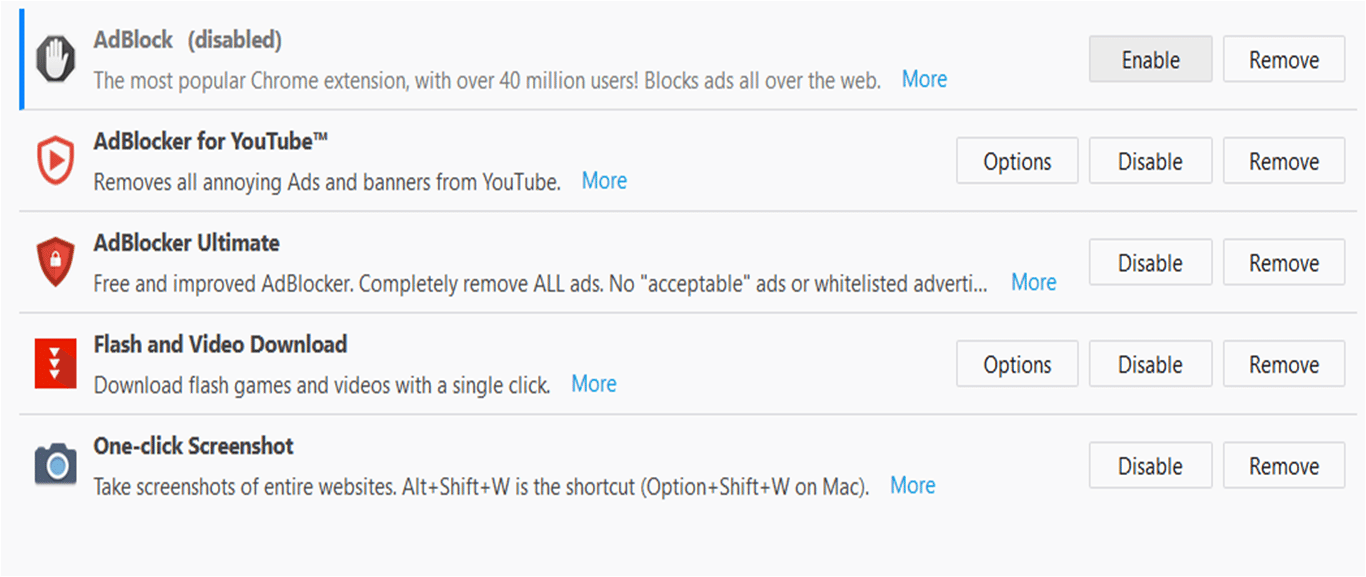 Once it is disabled, you can see 'Enable' button on the screen.
Repeat this method for each extension you want to disable
Now, restart the browser to make the changes
Open your respective websites and enjoy watching online videos. If you have a query on 'where is AdBlock on Firefox', this has been solved by now.
How To Turn On AdBlock In Firefox?
After getting access to online TV sites, you can enjoy your shows. Once done, you are likely to enable them for your browsing.
This can be done in very easy steps. You must follow these guidelines and complete the process manually.
Step-By-Step Procedure
Open 'Firefox'
Press keyboard shortcut 'Ctrl + Shift + A'
Select 'Enable' button next to the name of the extension
It's done. Ad blockers will again start preventing malwares, adware and Flash contents.
Note:
In case, there is no further need for the ad blockers and you want to uninstall AdBlock Plus Firefox, Flash, AdBlock and other extensions. It can also be done in simple steps.
How To Remove AdBlock From Firefox? –  Solved
Removing ad blockers and other extensions is a way to free some drive space. Though these extensions are very small files, removing them helps your Firefox to browse faster.
Step-By-Step Procedure
Open 'Firefox' and repeat the steps till 'Ctrl + Shift + A'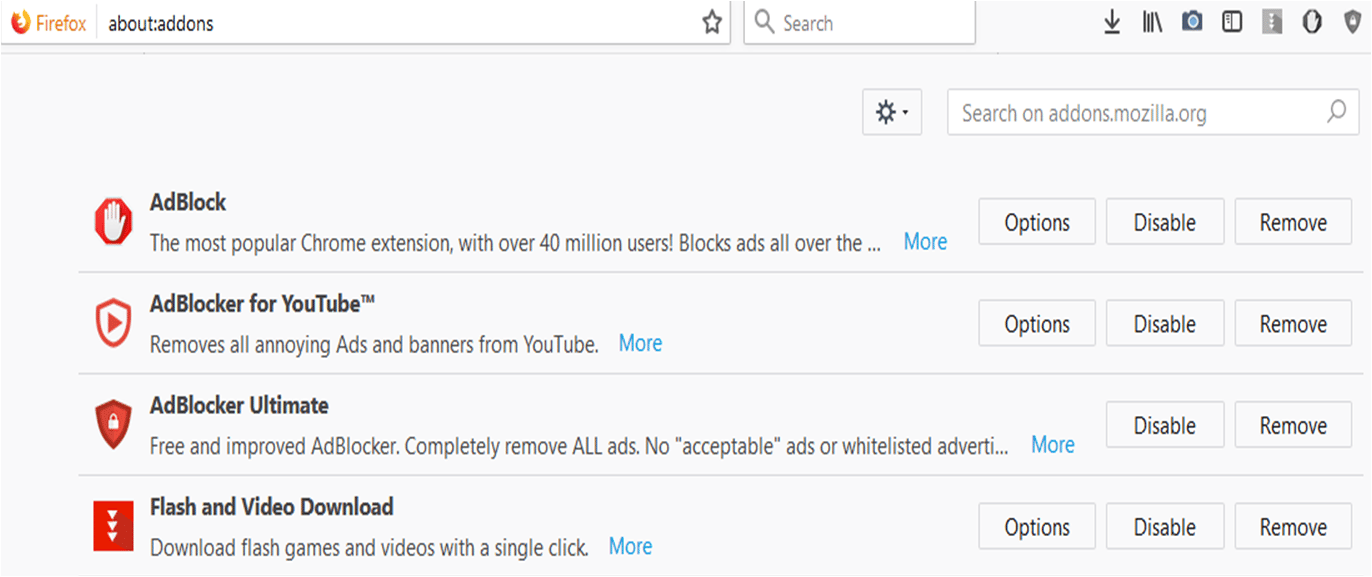 Select 'Remove' button in place of 'Disable'

You can see that AdBlock has been removed and shows a message with 'Undo'. In case, you want it for the purpose. Click on 'Undo' or else, repeat the step for the rest of the extensions.
Once done, restart the browser and start surfing your favorite websites.
Bottom Line
This is all about how to disable AdBlock on Firefox and enable it whenever needed. So, configure your browser according to your needs and enjoy browsing.
If you found this article helpful, share your experience here. Bookmark the page for later use!