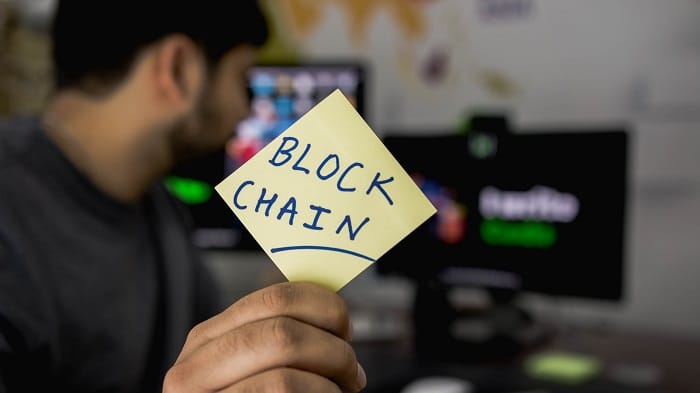 Blockchain is the technology that made bitcoin payments possible. A blockchain is essentially a chain of blocks, each block being a unit of information that is added to the chain with a timestamp. Bitcoin transactions are verified by being recorded as one of these blocks on the blockchain. This is done through computer power and mathematics, simplified with the term bitcoin mining.
For example, if you are based in Australia and own a Bitcoin wallet offered by a reputable provider like Luno. It may be the case that at some point you want to send bitcoin to a friend in the UK who also owns a bitcoin wallet with the same or another provider.
Once the money is sent, a miner will verify the payment (in a race against other miners) and it will be recorded on the blockchain within 16 hours. The blockchain is needed because there are no banks in bitcoin – i.e. the need for a wallet – and a lack of central authority is the foundation of cryptocurrency.
Is Blockchain Just for Bitcoin and Crypto?
Absolutely Not. Although many people are led to believe that the blockchain and crypto are exclusive things, the truth is that blockchains can be used in many other industries away from finance. When they are used in other scenarios, the blockchain is still often used to capture transactions, but these transactions do not have to be financial.
Blockchain can be used to capture transactions between people and businesses regarding data or completed tasks.
Smart contracts are a great example of this and are when one business agrees a contract of tasks to be done, and only when those tasks are completed is a payment made. They remove the need for a lawyer to draw up a legal agreement, and thus save on business costs.
Examples of Blockchain Capturing Transactions Outside of Crypto
The blockchain is part of the fourth industrial revolution, which means it is disrupting current processes and replacing them. Many businesses have already adopted blockchain to capture information and transactions in other settings.
For example, in the automotive industry, apps are monitoring the mechanical history of vehicles and the number of miles driven to prevent odometer and sales fraud. If you consider each mile as a transaction, or each visit to the mechanic, then the blockchain is capturing these and storing it on the blockchain.
How Can the Blockchain Guarantee Accuracy?
It appears that lots of people and businesses are putting their faith in blockchains to execute payments and processes correctly. This requires the blockchain to be unflawed and impressively accurate each time.
It achieves this through multiple checks on computers, also known as nodes. If one of these thousands of nodes spots an error, then the transaction will not be verified. However, if all nodes mutually agree that the transaction is correct; then the transaction is authenticated.
It would be virtually impossible for the blockchain to get it wrong due to the mathematics involved.  And this is what makes sure transactions on the blockchain, whether financial or not, remain accurate