With your GoPro feature, you can easily edit like a Pro, capturing from the difficult places to reach and with seamless operating facilities.
You have the option to choose from a variety of upgraded models to suit your taste like the latest 360-degree GoPro M.
But sometimes you may face the GoPro video won't play on a computer issue. Through this article, I am going to provide some feasible remedies to address the issue.
How To Solve The GoPro Video Won't Play On Computer?
Whenever stuck with GoPro video won't play on a computer, check whether you can fulfill the system requirements.
The GoPro 4K resolutions are hard to play on every system. You can also try converting the video formats to lower resolution formats.
Due to a lack of RAM, it may cause trouble while playing the video clips. So, you may need to free up some disk space.
Let us now discuss the possible ways to fix the GoPro video that won't play on a computer problem.
Method 1: Meet The System Requirements
GoPro records your videos using 4k resolution and because of this highest resolution, not all of us can play them on our Windows 10 devices.
So when you are struggling with how to view GoPro videos on PC, make sure you have a specialized device for playing these highest 4K resolution videos.
There are some system requirements for enabling your device to play these videos.  Media software is not capable of playing the 4K output because they are unable to meet these basic requirements.
They require a minimum 8GB RAM, 1 GB Video RAM and so, you need to upgrade your system to make them compatible to play those GoPro videos.
Go to your search box and input the information about your system. After giving your system info, choose the System Information window for checking the system specification.
Method 2: Try Using a Lower Resolution Format
When throttled with how to watch GoPro videos on PCO fix various pc problems, try to convert your 4K GoPro video clips to a lower resolution format like 720p or 1080p.
This will make the resolution much lower and you will be able to play these on your PC.
You can take the help of a Handbrake installer.
Step 1: First of all, download the installer and then add the optimizer to your Windows.
Step 2: Next hit the Open Source option and select your 4K video clip. Now choose the general option and proceed to convert the video to a 1080 resolution MP4 clip.
Step 3: Then save the video and hit the Start Encode option.
Method  3: Use Media Player Supporting HEVC
As I have mentioned that every media player cannot play your high-resolution GoPro video clips.
So, check that your media player is supporting HEVC for playing your video.
This High-Efficiency Video Coding (HEVC) compared to AVC, is capable of offering 25% to 50% much better data compression. Besides, it can support resolutions that include 8K UHD. 
Method 4: Free Up Some Disk Space
Your 4K GoPro videos consume a lot of your system resources. To store your video clips, you need to free RAM and disk space.
You can close all the programs running in the background as these may take up lots of space.
For this click right on your taskbar and go to your Task Manager.
Now get the list of the Apps on your Process tab. And select the third-party apps and hit the end task button for closing them.
In your search bar type disk cleaner and choose the in-built Disk Clean-up procedure. Now make a selection of your C drive and hit the OK button.
Now choose the Recycle Bin check boxes and temporary files. And proceed to free up some hard disk space.
Method 5: Use Video Playback Troubleshooter
Your Windows 10 is featured with The Video Playback trouble-shooter for fixing your playback issues.
So, you can highly use this troubleshooting procedure for handling the GoPro video.
Follow the below-mentioned steps to accomplish the task:
Step 1: Go to your Cortana search bar and type troubleshoot. Then choose the troubleshoot settings.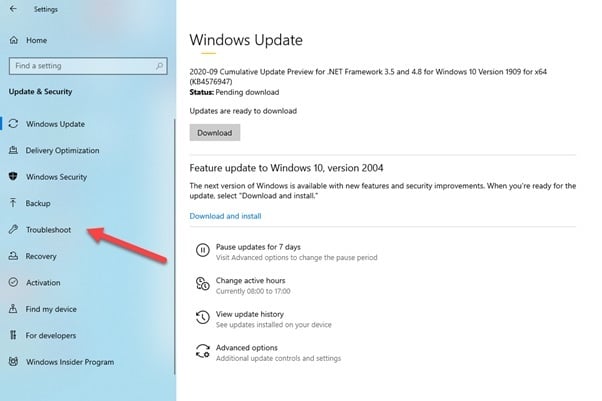 Step 2: Now this will help you open the settings option. Now from here choose the Video Playback and then proceed to run the trouble-shooter.
Step 3: Follow the onscreen prompts provided to proceed further. After you have accomplished the entire procedure, check whether your GoPro video won't play on computer problem is sorted out.
Method 6: Repair The Corruption In GoPro Files
Sometimes GoPro video files may be corrupted, and camera may shut down leaving an embarrassing situation for you. So, in this case you need to repair the corrupted video.
You GoPro camera comes with a SOS repair option that highlights the corrupted file.
Insert the SD card in your camera containing your video and when it gives the signal icon, hit any button for fixing the corruption. Your camera is designed to give you an SOS signal for the corrupted file.
Method 7: Choose Adobe Premiere Pro
You can use this amazing video editor for your highest quality of audio and video editing. This is a remarkably popular editing option nowadays.
In case you cannot play your 4k highest resolution video clips in your Windows 10, Adobe Premiere Pro can play the trick.
You can easily access the free version and try editing your video. It is as simple as that!
You can go for exporting to popular formats and use a player of your choice to open it.
Besides, you have its Premiere version that comes with astonishing features and a great choice for the adobe friendly users.
Also Read: Top 5 Free GoPro Editing Software For Windows 10!
Concluding
So, I hope this article has helped you with some feasible solutions to solve the much annoying GoPro video won't play on a computer issue.
In case you have some queries or suggestions with such topics, please feel free to comment in the section provided below.
You can also shoot us a mail at your convenience. We are always eager to hear from you.