Sometimes, even if your location is correctly configured on the device and the browser, google may show that you are in another country! This actually happens when you are navigating through Geo-tagged sites and to your surprise, the display of your location may seem incorrect.
You might be wondering- "Why does Google think I'm in the UK" and want to update your settings. Let's explore some remedies to fix your PC mistaking your current location.
Solution 1: Delete Browsing Data
This is a quite common and simple procedure to fix your location error. If you are struggling with – how to change browser location country, try this method of cleaning the browsing data and this may solve the issue when chrome thinks that you are in another country.
 Just follow the steps:
Step 1: Open Chrome and click More. Now visit History.
Step 2: Go to the Clear browsing data option. From the drop-down menu, select Browsing History.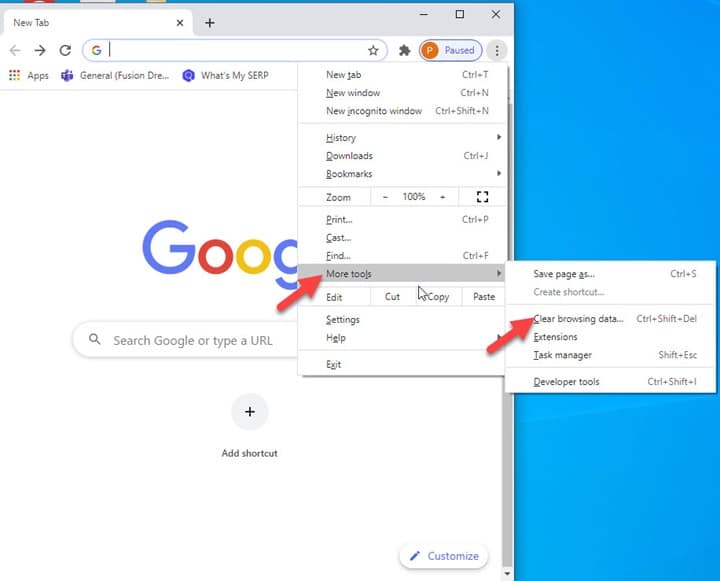 Step 3: Now press the Clear Data option to clear all browsing history and check whether it has fixed your problem.
Solution 2: Change Your Device Location
Changing your device location is also a smart way you can combat the issue when the browser displays your incorrect location. Here, you need to manually select your country or religion from the provided list.
Let's follow the below-mentioned steps:
Step 1: First of all, go to Settings and from there, visit Time/Language settings.
Step 2: Now, select the Region & Language menu and then search and find from the dropdown list your Country or Region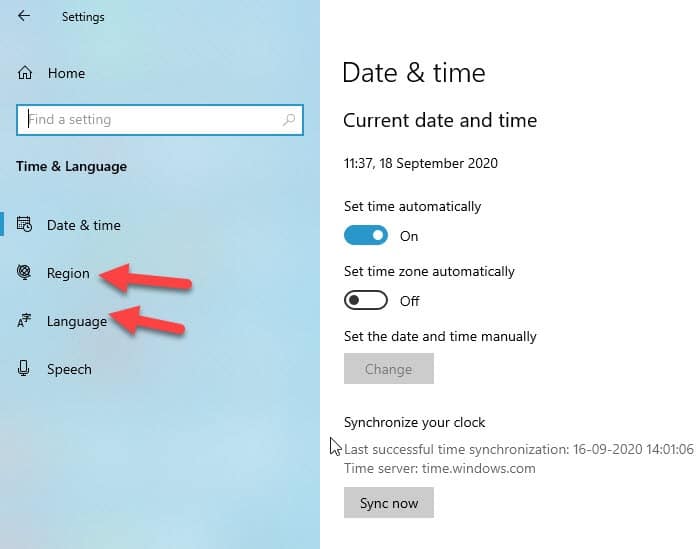 Step 3: After you finish doing this, close Settings and restart your browser.
Solution 3: Set Location In A Web Browser
If you are still facing a problem when Google thinks you are in another country, you can try this trick to set the location manually in your web browser.
Whether you are in Firefox or Chrome follow the steps:
A. Changing Device Location For Chrome
Step 1: Open Chrome and at the top right, click More and then Settings.
Step 2: Navigate at the bottom and click Advanced settings. Then under Privacy and security, click Site settings.
Step 3: Click Location and turn on the Ask before accessing option.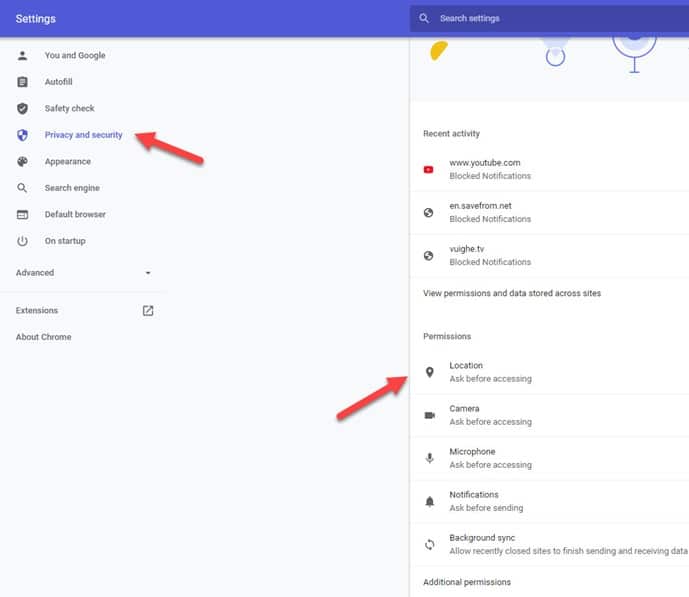 Step 4: Now, disable Location access and check whether your problem is solved.
B. For Mozilla Firefox
Step 1: Type about: config in your browser and then accept the displayed risks.
Step 2: Now, locate the setting for enabled. Check that the value column reads "true". If it does not, set it to true. 
Solution 4: Install Location-Based Extension
Location extensions can help you out to trace your exact location by showing your ads with your address or a map to your location. You may then tap your extension to get further details about your location on your location page.
So, to change your browser location country, you may take the help of this step.
A. For Firefox
Step 1: Install the location-based extension (Location Guard/VPN extension).
Step 2: Click on Options and then select Real Location.
B. For Google Chrome
Step 1: Install the Location Guard extension.
Step 2: Click on Options and then select Real Location.
Solution 5: Reset Web Browser
If the problem persists, you may have to make certain changes in the settings of your web browser. This is a rather simple and effective procedure to solve your location error problem.
All you need to do is follow the below-mentioned steps:
Step 1: First of all, open the Chrome menu from the top right corner having three dots.
Step 2: Then choose Settings and scroll down to select Advanced settings.
Step 3: Scroll down and select Reset Settings. This time, a pop up will appear asking for confirmation.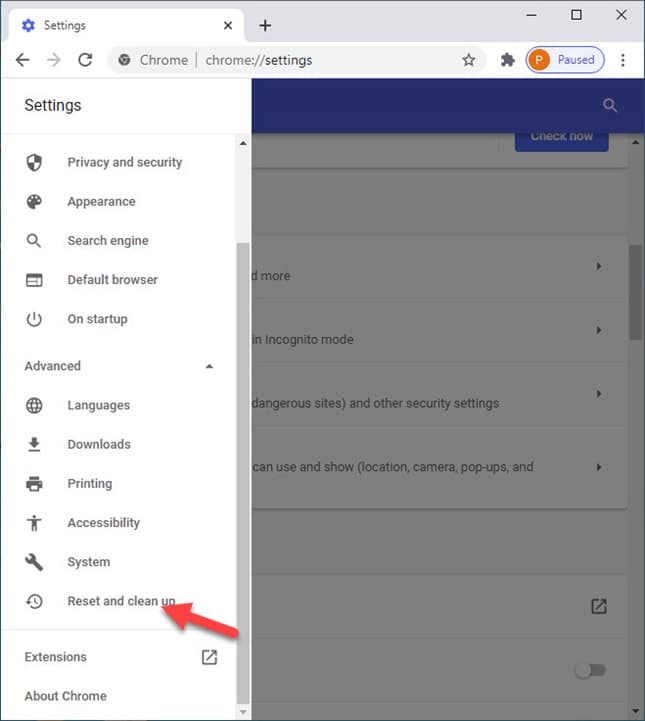 Step 4: Find Reset and click on it then Reboot your PC. Finally, check whether your problem is solved.
Solution 6: Choose An Alternative Browser
This is perhaps the last option I may provide you if you're really bothered by the location issues, which is to switch to a different browser.
You have options to choose apart from Chrome or Firefox and may opt for a highly customizable and lightweight browser like Opera. Nowadays you can choose from various browsers that you can download for free in just a couple of minutes. The settings are also made easy with a multitude of features.
Sometimes you may need to activate the VPN which ensures that your device will always be registered to the desired location, preventing errors when "Google thinks I am in another country".
Closing Words
So, I hope by now, you are able to find out a suitable solution if got annoyed when Google thinks that you are in another country! If you still have queries related to this issue or any other folder, please communicate us in the comments section provided below.
Feel free to shoot us a mail with your ideas or suggestions. We always look forward to hearing back from you.