Gaming in Windows 10 is a pleasant experience overall. With the platform supporting nearly all the games available, users won't run out of games to play; from classics like League of Legends and CS: GO, to new launches like Gears 5 and Far Cry New Dawn.
There are many settings customizable in Windows 10, which makes it suitable for gaming. You can turn off HPET to improve performance, and also adjust many other things like graphics and other settings to improve your gaming experience.
Black Bars On Side Of Screen Windows 10
While Windows 10 provides a good experience in regards to gaming, it is not perfect by any means. Many reports of various errors have been reported by users on their devices, one of the most common being related to graphics. There have been reports of computer freezing while playing games (insert link), and black bars on the side in CS: GO and other games.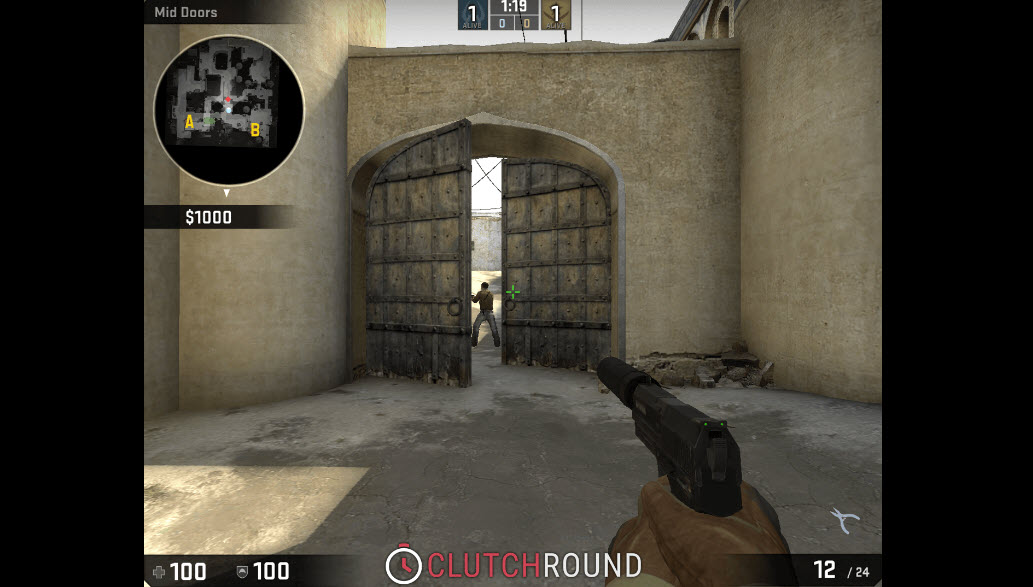 How To Get Rid Of Black Bars In CS: GO And Other Games?
If you are seeing any black bars on the side in any game, the issue is related to some error in your computer graphics. Here are some potential solutions, which you can use to solve the black bars appearing on games in Windows 10.
Solution 1: Update Graphics Drivers
Device drivers refer to the configuration files which facilitate the communication between your hardware device and your operating system. Missing or corrupt drivers often lead to many errors, which revolve around your device malfunctioning or not working at all.
To check and update your device drivers, follow these steps:
Open a Run dialog box by pressing Win + R.
Type devmgmt.msc and press Enter.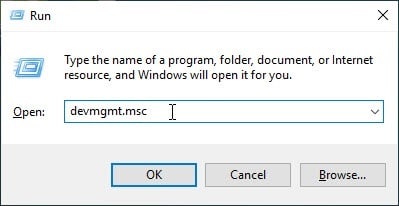 This will open the Device Manager.
Here, locate the devices that may be associated with your error e.g. the Graphics card drivers, display adapters drivers, etc.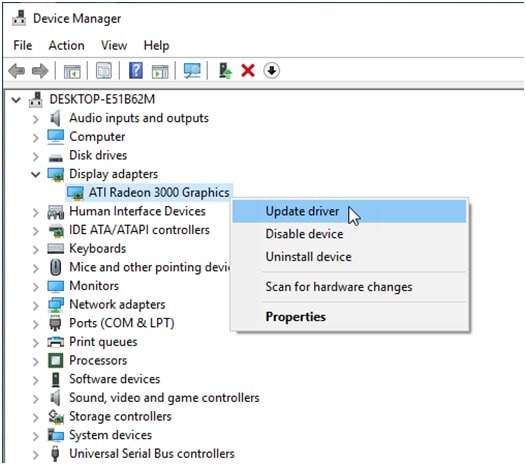 Right-click on these devices, and select Update Driver.
The Windows assistant will search for and prompt you to install the latest version of the device drivers.
Restart your system.
If you see that your computer did not find the appropriate drivers, you need to download and install the latest device drivers for your device. You will find the latest device drivers on the website of your graphics card manufacturer. For NVIDIA cards, you can visit the NVIDIA downloads page, while for AMD cards, you can visit their AMD support page which houses all the drivers which you may need.
Solution 2: Adjust Screen Resolution
The black bars usually occur because of misconfigured graphics settings. Any recent update to your system or any recent settings change may have reset the graphics settings to something other than the one your device is supposed to run at, causing his error. You need to run the game in your native resolution.
To adjust the resolution of the game, follow these steps:
First, confirm your current screen resolution. To do this, right-click on an empty desktop area, and click on Display settings/Screen resolution. Here, you will find the current resolution of your screen.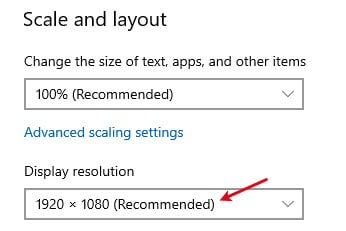 If you are able to launch your game, change the settings from within the game. Or else, follow the next step.
Go to the installation folder of the game in File Explorer. You can use the keyboard shortcut Win + E.
Open the configuration file of your game. It should have a .ini You can use any text editor to open this type of file.
Change the resolution to your current resolution.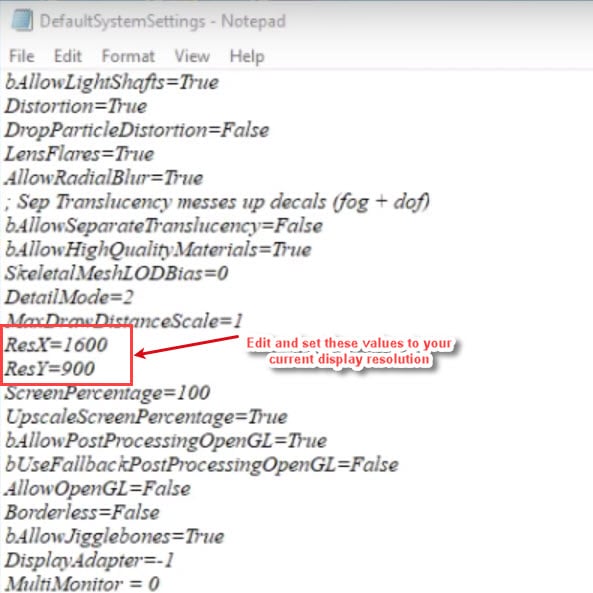 If you use Steam to launch your Counter Strike Global Offensive, you can follow these steps:
Launch the Steam Client. Go to Library and then Properties.
Under the General tab, click on Set Launch Options.
Enter the values of your screen resolution in the format provided below. For example:
-w1920 –h1200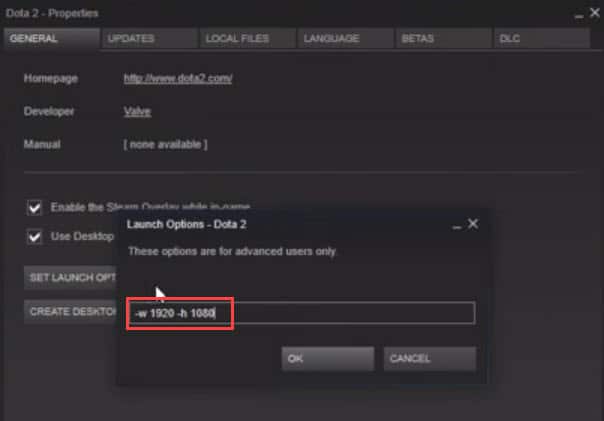 However, if this fails, you can also change the resolution locally. To do so, follow these steps:
Open File Explorer. You can use the keyboard shortcut Win + E.
Go to the following folder:
steam/steamapps/common/Counter-Strike/CSGame/config
Open a configuration file named Machineoptions.ini
Edit out the semicolon(;) from the following values:
;ResX=1024
;ResY=768
Save the file and launch the game. It should now launch without any issues.
Solution 3: Change The Graphics Card Application Settings
If you recently made any changes or updates to your graphics card control panel, you may have unknowingly changed some settings, which lead to CS: GO black bars on your device.
If you were wondering how to get rid of black bars CS: GO, you need to scan the software for any recent changes, which may have caused the graphics problem leading to the black bars on the side of the game.
Solution 4: Windowed Full-Screen Mode
If you happen to have a 4:3 monitor, you may have scaling issues with your game, which is leading to the black bars on side of the screen.  In these situations, you need to run the game in Windowed mode. This setting can be found inside the Steam client or your graphics card control panel.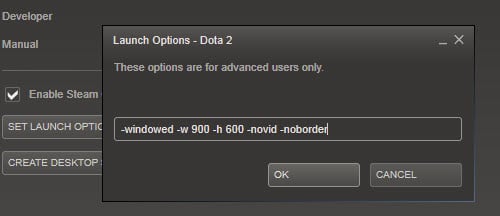 Solution 5: Run The Hardware Troubleshooter
This is a powerful tool, which can identify most of the sources of the issues that your device is suffering from, hampering your user experience.
With Windows 10 v1809, the Hardware troubleshooter was removed from the settings app, citing unpopularity among users. There is, however, another way to launch the Hardware troubleshooter.
Open a Run dialog by pressing the Win + R
Type the following command in the Run dialog and press Enter to launch the hardware troubleshooter:
%systemroot%\system32\msdt.exe -id DeviceDiagnostic
Follow the on-screen instructions to identify and solve the error on your device.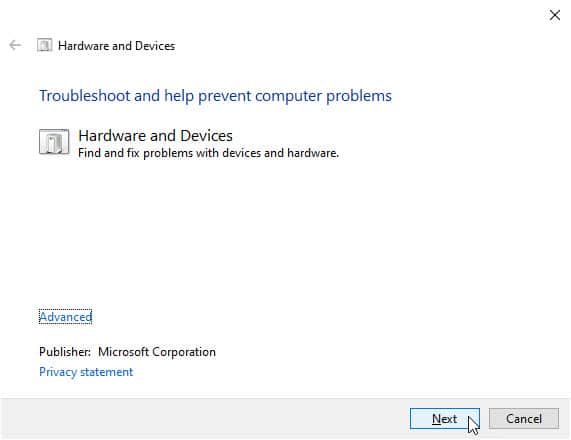 Wrapping Up
Windows 10 is the popular choice of operating systems when it comes to gaming. However, if you were facing display error on your device, now you know how to get rid of black bars in CS: GO and other games on Windows 10. Comment below if you found this useful, and tell us how you solved the error on your device.