"I was recently editing a photo for my company, which included adding a bookmark. In a hurry, I added a watermark on the original image, and that was the last copy I had. Is there any way to remove the watermark?"
Many photographers, bloggers, and digital media proprietors place their brand name as a watermark on the photos and videos hosted on their sites. This is done to copyright protect these files, as these hard-earned images can be used by unauthorized users or scammers and redistributed for public use.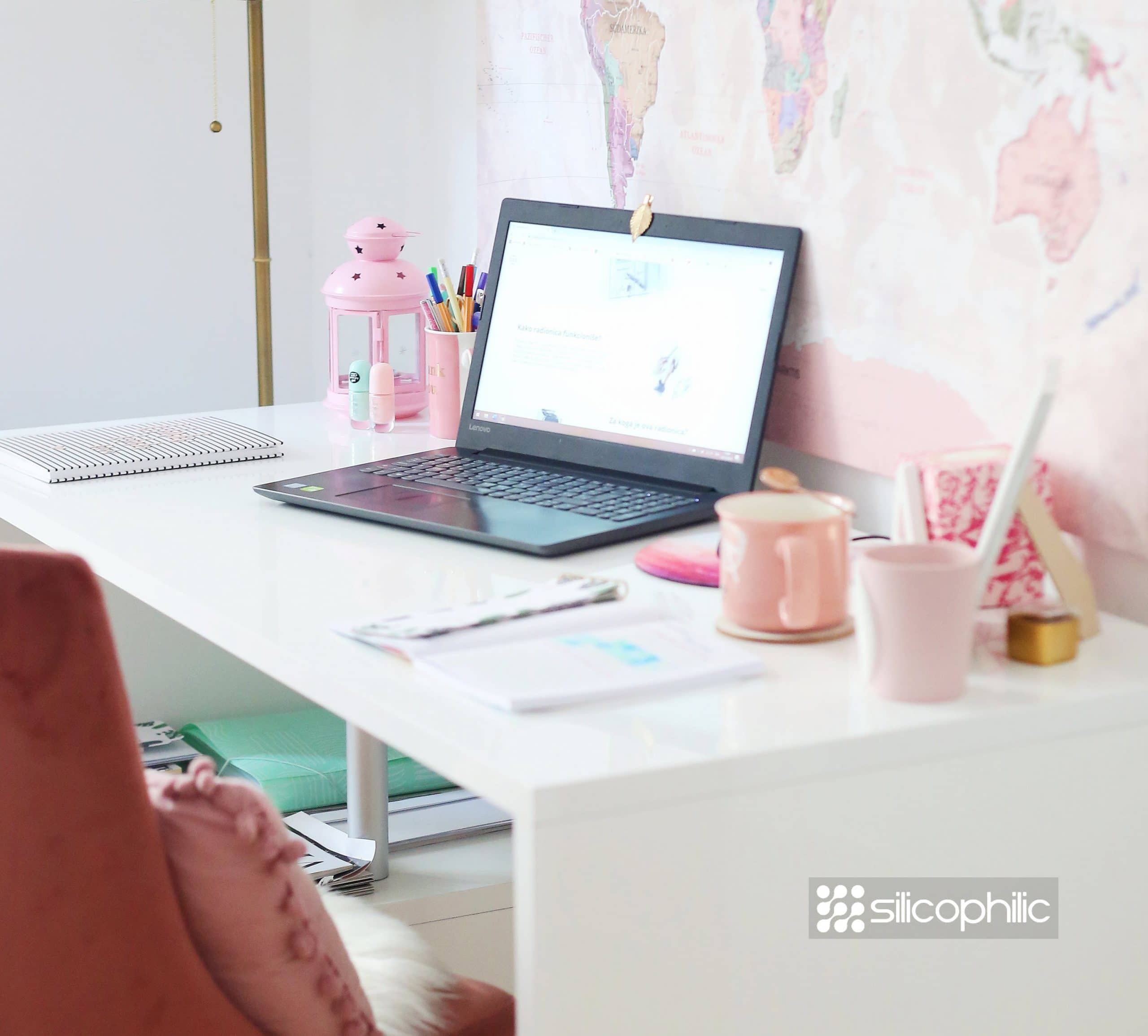 However, if you wish to use any image for personal and non-commercial use, this copyright mechanism can become really irritating, as these cannot be removed easily. Fortunately, there are many free watermark remover tools, which can help you remove watermark online and offline as well.
Free Watermark Remover Offline
First, let us start with offline tools. These watermark remover tools can be downloaded right onto your device and can be used to remove watermarks from your photos. This can come in handy if the software that you used to add the watermark does not have the feature to remove the said watermark.
GIMP
GIMP is one of the most popular free and open-source image editing tools. It is very powerful and does nearly all the things normally done in Photoshop by Adobe. It is, however, somewhat difficult to learn, and takes a lot of time to be adjusted to.
GIMP will provide you with many chic tools that you can use to take your image to the next level. This is also one of the best tools to remove watermarks from your image.
If you are wondering how to use GIMP to remove watermarks, we will use the Clone tool to do so. Here are the basic steps that you can follow to remove the watermarks on your images.
First, download and install the GIMP photo editor from their official website.
Open the image that has the watermark on it inside GIMP. For this, you can simply drag the image and drop it over GIMP. Alternatively, you can right-click on the image and select Open With from the context menu, and select GIMP.
Next, from the left toolbar, locate and select the Clone This is the tool that can be used to remove watermarks from images.
Next, hold the "Ctrl" button from your keyboard, and copy the part of the image that does not have any watermark; it will copy that portion to cover the watermark.
Then, hold the left-click of your mouse from left to right or vice versa to the watermark, it will remove the watermark by doing that.
Now, check if there are remaining watermark from your image. If there is none left on the image, you can save your work by going to the "File" menu and clicking the "Save" option.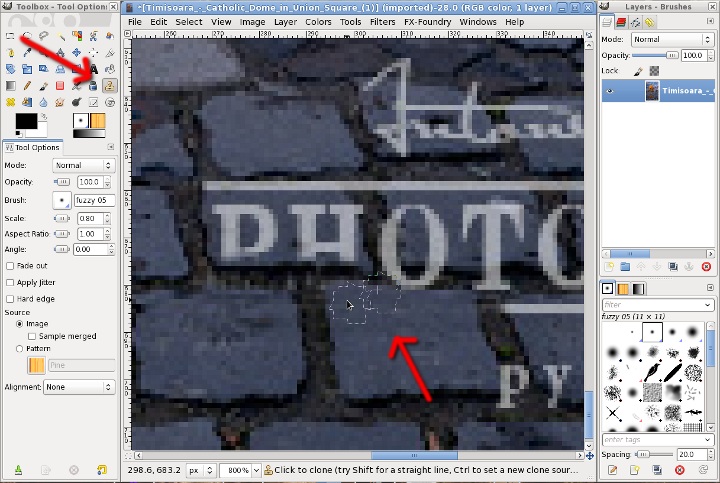 Paint.NET
Paint.NET is another great photo-editing tool. Although it is not as powerful as Adobe Photoshop or GIMP, it is useful to remove some basic watermarks.
To remove a watermark, you will need to make use of the Clone Stamp tool. The steps to remove the watermark are nearly similar to the GIMP app, where you need to press the Ctrl key to select the part of the image to clone from the background area, and then left-click to clone it.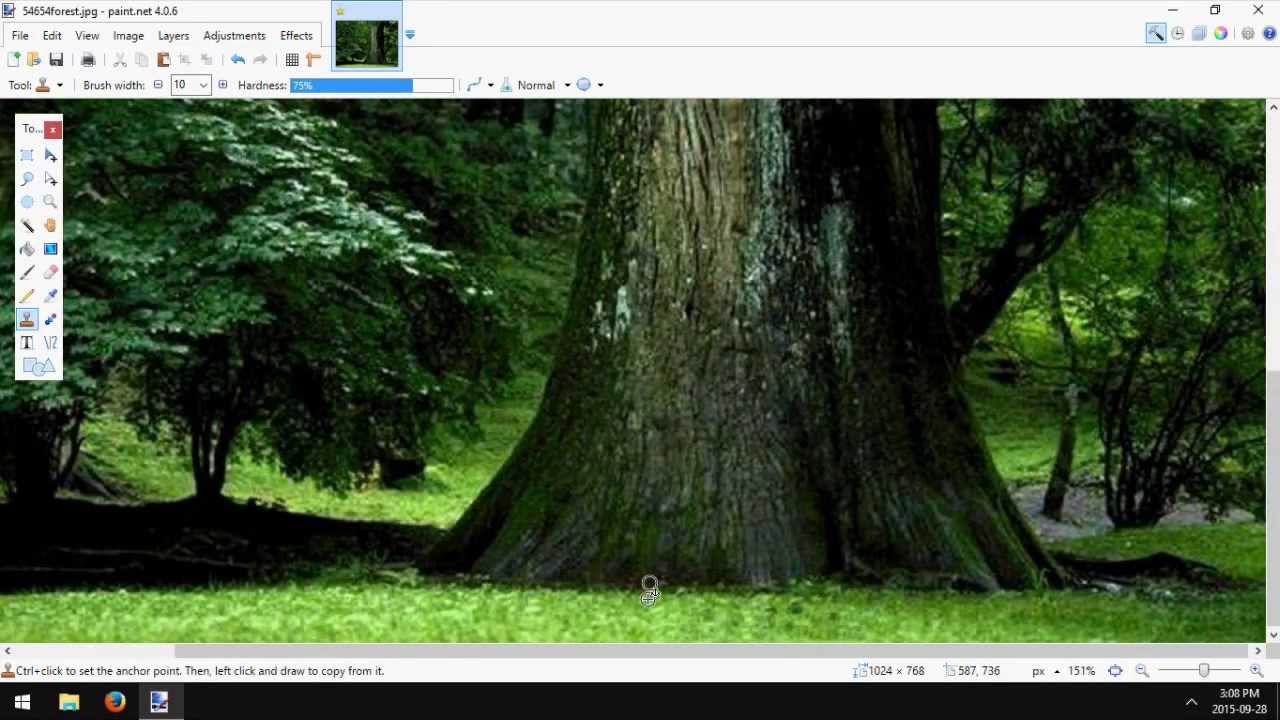 Watermark Remover Free Online
If you do not wish to download something onto your computer, you can use various online tools that can help you remove watermark online. Here is a list of some online free watermark remover that can help you in your dilemma.
InPaint Online
Using InPaint online, you can remove any watermark from the images without having to download anything onto your computer. Here, we use the Marker tool to achieve the same, which is available when you upload the image onto their website.
If you are wondering how to use InPaint Online, here is a brief step by step method on how to remove watermarks online.
Click the Upload button and select the picture you want to remove a watermark from.
Use the marker to highlight the area of the watermark you want to remove. Note that you can make a finer selection of the areas by choosing smaller size of the marker.
Finally, click the "Run" button to make InPaint process the image and remove the watermark you defined.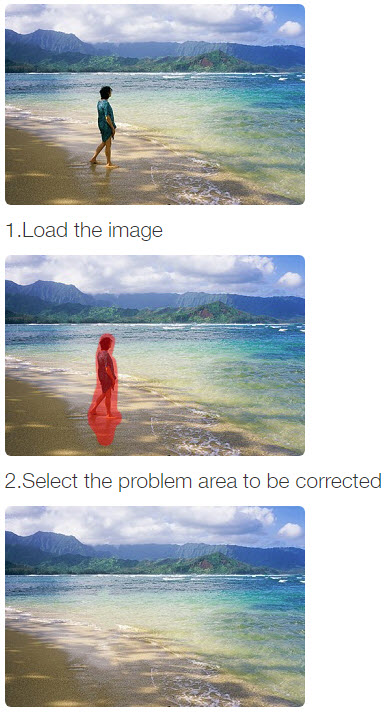 Now you just need to wait for InPaint to process the image, and in just a few seconds, the watermark should be gone. Although the image may not be perfect, the finished product is nearly indistinguishable from the original with the watermark.
Apowersoft Online Image And Video Watermark Remover
A very good alternate to InPaint Online is Apowersoft Online, which can help you remove watermarks from images and videos as well. This online watermark remover from jpeg images tool uses Artificial Intelligence to remove watermarks from photos, and can also be used to batch remove watermarks and other unwanted objects from the photo.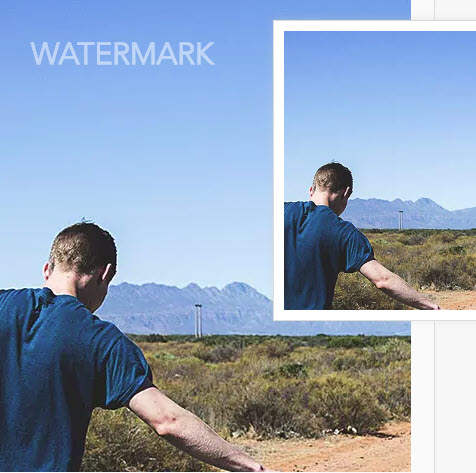 The steps to use this online free watermark remover tool are also very similar to InPaint, where you upload the image that you want directly onto the website. Next, you use boxes to mark where the watermarks are, by clicking Add Box(es) button at the bottom. Once you are done, click on the erase button to remove the watermark from your website.
Wrapping Up
Watermarks are used by many leading companies and other professionals as well, to prevent their images from being used elsewhere commercially. If you wish to use such an image for personal use, you can use these free watermark remover tools to remove the text watermarks or icons from their images. However, remember to respect the ownership and do not use copyrighted images for commercial use.