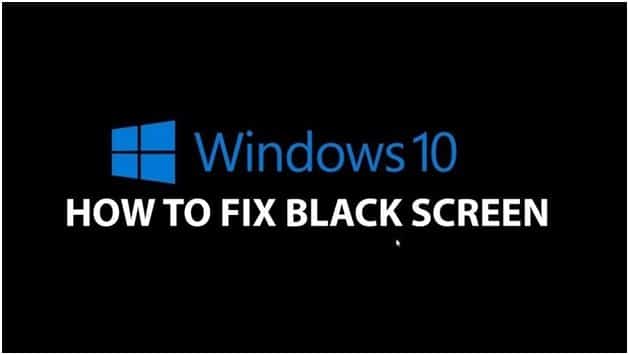 It's not a secret that we dread all sorts of errors our system throws from time to time. Still, among all the error, the black screen is the most dreaded. We find ourselves perplexed when observing a totally black screen showing no signs of digital life.
Needless to say, without an error code or any message that could alert us to the problem and suggest some workable fixes, it's difficult not to get upset or not succumb to frustration. Still, you shouldn't get frustrated if you're seeing the black screen on your Windows 10 computer.
With our help, you'll be able to find an effective fix and continue using your computer as if nothing has happened. Still, before proceeding to troubleshoot the annoying ​Windows 10 black screen with cursor​ issue, you may want to learn what causes the problem in question.
One of the most frequent causes of the black screen on Windows 10 computers is the problem with your graphics driver update. Moreover, the problem may arise due to the disruption of physical connection between a monitor and video adapter. Still, whatever the reason is, our task is to identify the error and come up with a workable solution to it. Let's get it started.
Use Shortcuts to Switch Your Display
If you've recently upgraded to a new feature update or applied some cumulative update and are facing the black screen problem on your Windows 10, you may try addressing it with the help of the Win key + P shortcut. By doing so, you'll be able to switch your display.
To do it:
Open the Project menu by hitting the Win key and P simultaneously. (Note that you won't be seeing the menu at first.)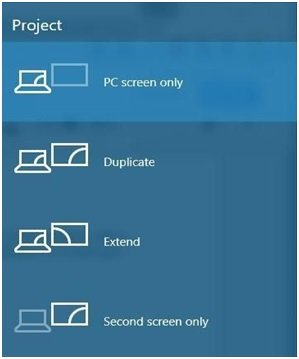 To make the screen visible, press your arrow keys several times and hit Enter. Still, if you don't see it, be ready to perform this procedure one more time.
Uninstall your Graphics Card Driver
If the first method wasn't useful, it's high time you tried the second one. It also involves utilizing some shortcuts Windows 10 is famous for.
At first, you need to start your Task Manager. To do it, try pressing the combination of the following keys: ​Ctrl​, ​Shift​, and ​Esc​ or ​Ctrl​, ​Alt​, and ​Del​. At this point, you should access your Task Manager. From it, start Device Manager by doing the following:
Choose File.
Select the "Run new task" option.
After that, the "Create new task" window should appear. Make sure to type devmgmt.msc into the field and click OK.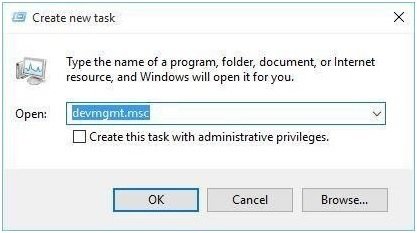 If due to some reasons, you find yourself unable to open Task Manager, you may want to try clean installing your display drivers using the Safe Mode. To perform this procedure, make sure to follow the step outline below:
After you've started your computer keep pressing ​F4​ or ​F8​. Note that since the F8 boot menu is disabled on Windows 10 by default, you may need to enable the habitual feature manually using the Boot Configuration Data Edit command. Thus, you'll be able to access Boot Options.
While in Boot Options, select ​Troubleshoot > Advanced Options > Startup Settings​.
After that, you'll be presented with a list of options to choose from. Since you're aiming to boot your PC into Safe Mode, be sure to select ​Safe Mode with Networking​ or any other Safe Mode option available.
After that, you may proceed to uninstall your current drivers. Follow these steps to do it properly:
Hold down ​Windows Key ​and press​ X​. Use arrow keys to select ​Device Manager​ from the list.
Once ​Device Manager​ is opened, select your video card and right click on it. After that you should select the ​Uninstall ​ Make sure to check the "Delete driver software for this device" option, if it's available.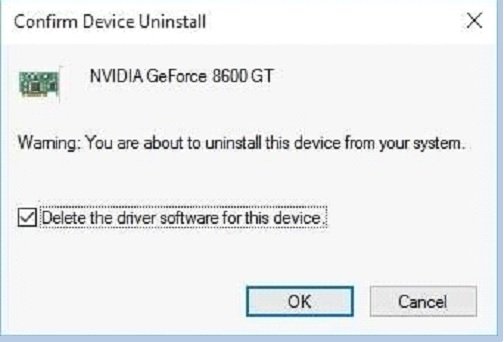 Follow the onscreen instructions to uninstall your drivers. Then reboot your computer for all the changes to come into effect.
At this point, your​​Windows 10 OS should boot normally and the black screen problem shouldn't bother you anymore.