You face this Windows 10 temporary profile issue when you log on to your Windows profile.
In this case, if a single file is corrupted, the Windows gets unable to access the same.
The corruption may lead to logging onto a temporary profile and any changes you proceed to make there, it will not be saved.
It will load a new profile every time you try to log in!
What To Do When Windows Load Temporary Profile Issue? 
To solve the Windows 10 temporary profile issue you can take the help of the Check Disk Tool to repair it.
Some corrections made in the registry entries or an SFC scan is also capable of giving you quick solutions to fix the temporary profile issue.
Here, I am providing you the procedures in details for your convenience:
Solution 1: Use Check Disk Tool 
If stuck with the windows 10 temporary profile issue, try to repair it with the help of the Check Disk Tool.
Link the file to their proper destination. This will enable you to solve the issue promptly. You need to log in with a built-in Administrator Account.
Press Windows Key + X. Click on Command Prompt (Admin).
Now type: net user administrator/active: yes followed by a reboot. Now login through the new account.
After troubleshooting, you can type following the same process: net user administrator/active: no 
Step 1: Open Windows Explorer by pressing Windows key and E together.
Step 2: Right-click on your C: drive and go to Properties.
Step 3: Now choose the Tools tab and visit Error checking.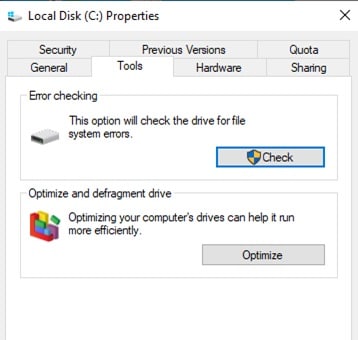 Step 4: Select Check now and click Start and start to scan. If you fail to scan it when the drive is still in use, choose Schedule disk check and then Reboot your PC.
Wait for a couple of minutes until the whole process gets completed.
Step 5: Now, log in with your original account and check whether the problem is still there.
Solution 2: Correct The Registry Entry 
Always remember to check your registry entry in case of windows 10 temporary profile issues. All you need to do is use the Administrator Account that is already a built-in advantage to log in.
The following steps may take some time to help you reach the solution but follow them meticulously to combat with the issue:
Step 1: Press Windows Key + R. Enter regedit in the Run window and hit the Enter button.
Step 2: Click Yes if the UAC warning appears.
Navigate to and double click on HKEY_LOCAL_MACHINE. Under it, choose Software.
Step 3: Now find HKEY_LOCAL_MACHINE\SOFTWARE\Microsoft\Windows NT\CurrentVersion\ProfileList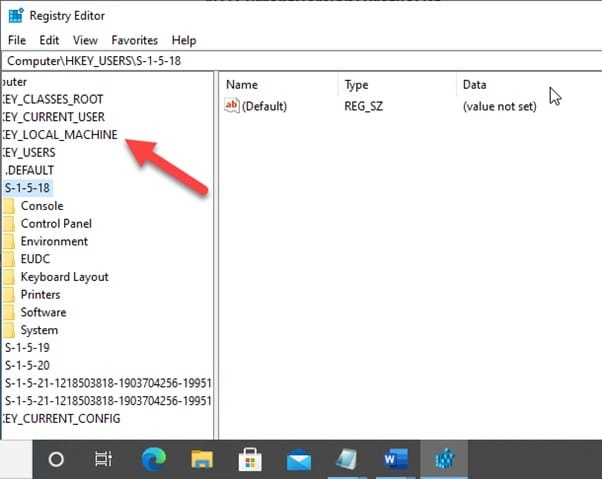 Step 4: In the left pane, under ProfileList, find the SID keys  (S-1-5-21..). There you will find two SID keys, one with .bak and another without the same. The one that has .bak will lead you to your inaccessible profile.
Step 5: Look at the right panel, beside the ProfileImagePath.  You will get to see – C:\Users\Your Inaccessible Profile Name.
Step 6: Choose all SID keys like S-1-5-21…. and remove those keys that consists your profile name.  You will find it beside ProfileImagePath.  It does not have .bak at in the end.
Step 7: Now click OK.
Now, Right–click on the S-1-5-21…. having some long number. It will have .bak at the end. Now hit Rename.
Step 8: Proceed to delete ".bak" from the end and then close it. Now, Restart your PC.
Step 9: Now, log in with your original profile. If your problem is not solved,  delete the remaining key so that a new registry key is formed. For this, log in through the built-in Administrator account.
Step 10: Take back up of all folders by copying them to any other drive. You may again paste them to the same place in order to receive the icons on the desktop.
Step 11: After you have copied all the data, delete the inaccessible folder from C:\Users.
Step 12: Now, search for "S-1-5-21..some long number"  again. You will find .bak  key.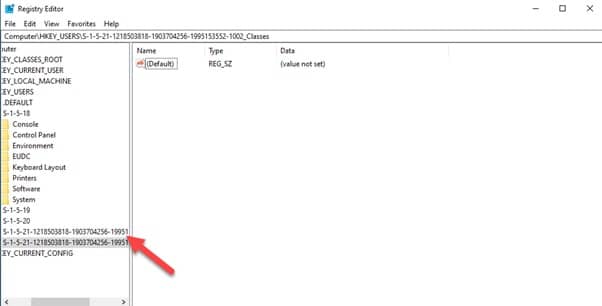 Solution 3: Choose SFC Scan To Resolve Temporary Profile Issue 
SFC can fix the most corrupt of the system files and replace them with new copies. You may take the help of this process if having issues with a temporary profile in windows 10.
Follow the steps to accomplish the process:
Step 1: Right Click on the Start Menu icon and visit the elevated Command Prompt.
Step 2: Select the Command prompt Admin from the provided list.
Step 3: Now type sfc/scannow to run the SFC scan and hit the enter button. Wait for a couple of minutes till it gets completed.
Solution 4: Run Windows Update 
This is the easiest step you may apply to solve the issue. Just run Windows Update and check for all the updates for your Windows.
Some users have reported that after installing them all, their problem with a temporary account in windows 10, got repaired. 
All you need to do is Press Windows Key + R and type mssettings:windowsupdate . Then hit the Enter button to finish the process.
Bottom Line
So, here you are! I hope we could successfully explore the solution with windows 10 temporary profile issues.
In case of any further ideas or suggestion feel free to comment below.