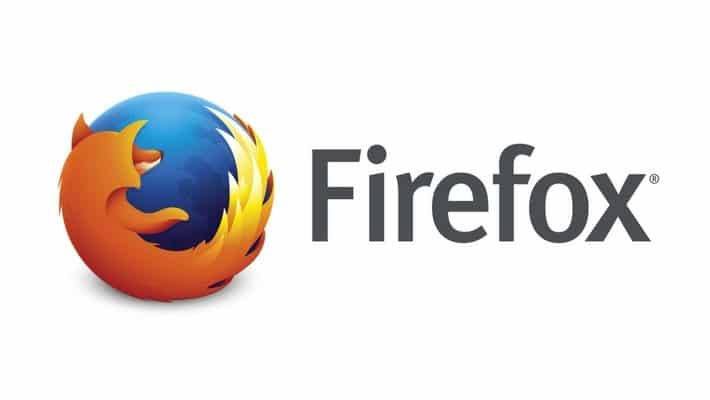 When you visit a website on the Firefox browser, it attempts to communicate with a secure connection between your PC and the respective website.
If this is not achieved in either way, you get an error message on Firefox your connection is not secure. And, you are unable to open the website for your purpose.
It is a way to protect your system from the unusual attempt by the attackers and prevent you from any mishaps. If you have to open this particular website, it is advised to contact the owner and ask for its secure connection.
However, you can also do your connection is not secure fix by following these methods.
Firefox Your Connection Is Not Secure .
Whenever you encounter this type of error message, you can do the safest thing by clicking on 'Go Back' tab. And then, visit a website which has a secure connection. It will keep your system safe from any malicious activity.

Though there is a possibility that you can enter the website by clicking on 'Advanced', it is advised not to proceed. This could be vulnerable for your system.
In case, you have to work on the respective website. Let's know 'your connection is not secure Firefox how to solve methods' it in the next section-
Go To 'Advanced' Tab:
If you click on 'Advanced', you get more information related to the connection. It also defines why it is on the list of not secure connection.
Depending on the site and network insecurity, you probably get these messages-
The certificate will not be valid until a date with an error code in the next line gets highlighted
The error code 'SEC_ERROR_EXPIRED_ISSUER_CERTIFICATE' will show current date of the system and time. It is possible that date and time are not updated and show incorrect.
And this is the only possible reason by you are unable to open the site.
It is advised to change the date and time of the system and reopen the website. It will solve the issue and you can work on the particular website.
Note:
This is the only one example of 'not secure' error message. Apart from this, you can also get other messages on the webpage that includes-
The certificate is not trusted because the issuer certificate is unknown
At a certain point of time, you may get this error message with a code 'SEC_ERROR_UNKNOWN_ISSUER'.
It means the server is not sending the appropriate certificate to validate the visit. And, this can be solved by disabling SSL scanning in your Internet Security Antivirus such as Avast.
If you have an enabled SSL, you may also get errors when you open Google, YouTube, Facebook and other major sites on Windows.
The certificate is not trusted because it is self-signed
Suppose you get this message with an error code 'SEC_ERROR_UNKNOWN_ISSUER' for the site. It can be bypassed by clicking on 'Add Exception…' at the right-hand bottom.
Check the details in the later section of this guide!
The certificate expired on this date
With an error code 'SEC_ERROR_EXPIRED_CERTIFICATE, you may receive this message. It means the website's identify has expired certificate.
This message can be shown if you have incorrect system date and time. Check it and if needed, update the same. Once done, you can open the website without getting any errors.
The certificate is only valid for this site name
It comes with an error code 'SSL_ERROR_BAD_CERT_DOMAIN. It defines that opened site belongs to something else and the recipient is also different.
This happens when you access a website with a certificate for https://www.sitename.com and you have visited https://sitename.com on the browser.
It can be opened by changing the address on the address bar.
Firefox Your Connection Is Not Secure Bypass Method
If you are confident enough that you have opened a genuine site, you can bypass the error by clicking on 'Advanced' and then 'Add Exceptions…'
It will bring you to the new window and ask for confirmation.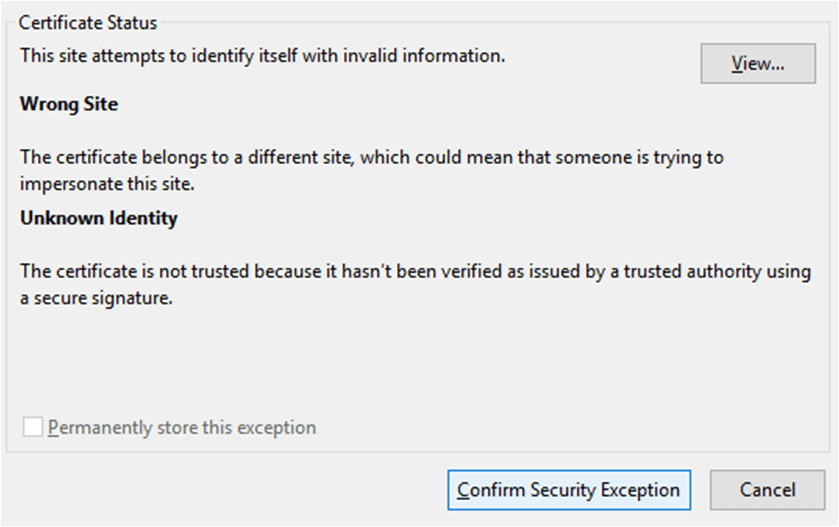 Click on 'Confirm Security Exception' and move forward. This will automatically open your site and you can work on your respective projects.
Note:
Do you want to report this error to Mozilla Firefox team? This can also be done in very simple steps. This report will be used for statistical purposes.
How To Report An Error Message To Mozilla?
When you get a message of non-secure connection, you get an option to report it to Mozilla.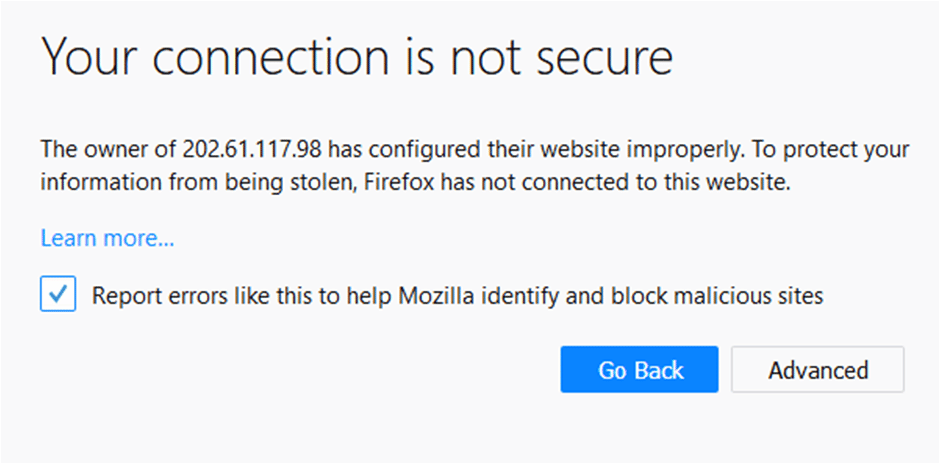 Click on 'Report errors like this to help Mozilla identify and block malicious sites'. Now 'Go Back' and proceed with other sites.
You can also move forward by clicking on 'Advanced' and proceed.
Bottom Line
Hope this information will help you in getting rid of Firefox your connection is not secure error messages! And, it will be your choice whether you want to report it to Mozilla or not.
If you found this page helpful, you are free to comment on the below box.