The file explorer in Windows 10 is a great tool for file management and lets you access your drives and various other files on Windows. With the recent addition of OneDrive integration and the ability to pause and restart transfers, it is one of the most important tools in Windows 10.
However, some users have reported recently that File explorer keeps opening by itself on their devices. Some other users have also complained that File Explorer file explorer keeps opening on its own in a pattern where it opens at startup or while closing a full-screen application etc.
Although this does not seem like much of an issue, File explorer opening randomly can quickly become annoying if the Explorer window pops up randomly during important work. This can hamper productivity a lot, and hence I will why you may be facing this error, and the possible ways to solve "File explorer keeps opening" error on Windows 10.
We have shown a VIDEO walk through at the end of the post for easy solution.
More On Why You May Be Facing This Error!
Although there seems to be no concrete evidence as to why Explorer keeps opening by itself, the cause can be shortlisted to two major problems:
Misbehaving File Explorer app can cause these random pop-ups. Its probably a bug within Windows that causes the process to misbehave, and there isn't much that you can do to solve this. We'll assume this to be the main culprit as to why you are facing this error, and solve it first.
Corrupt system files can also lead to this error on your display. If some important system files are
Loose connections with your peripherals can lead to AutoPlay causing the "File explorer opening randomly" error. If there is AutoPlay turned on your device, and by default, it is set to open the files on your device, a loose connection can cause frequent re connections thereby forcing file explorer to open randomly on its own.
If your device is infected with a virus or malware, that can also cause the random popups from File explorer.
How To Fix "File Explorer Keeps Opening" Error On Windows 10?
Now that you have a vague idea about why you may be facing this error, we can act on these potential causes and try and solve the error.
FIX 1: Restart Explorer.exe Process
Many processes go hand in hand to run Windows properly, and it is possible that one of these processes can misbehave. If File Explorer on your system is misbehaving, then it is possible that this is the reason that you are facing this error.
There isn't much that you can do about misbehaving apps than simply restarting them. Follow these steps to end the task and start it again:
Open Task Manager by pressing Ctrl + Shift + Esc. You can also launch it from the WinX menu which can be accessed by pressing Win + X keys or right-clicking on the start menu.
Here, under the Processes tab, locate the Explorer process.
Note: depending on your Windows 10 version, it can be named explorer.exe or simply Windows Explorer.
Right-click on this process to reveal the context menu.
Select End Task.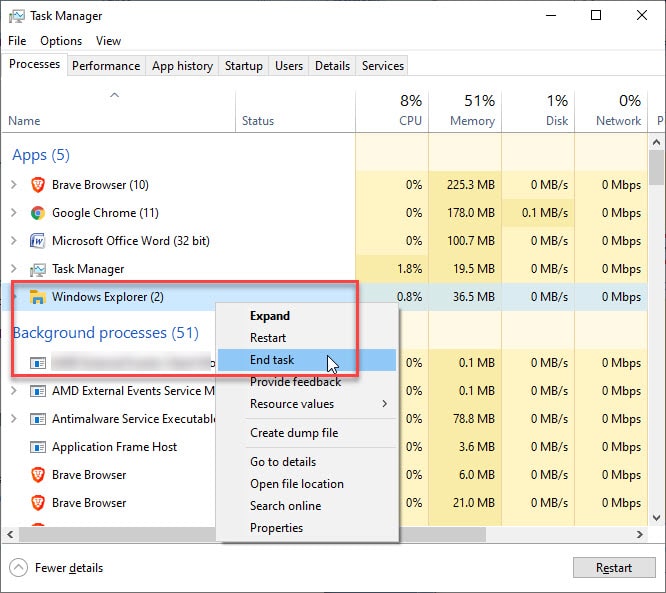 Once this is done, click File from within the Task Manager.
Here select New Task.
Type explorer.exe in the run new task window that opens and press Enter.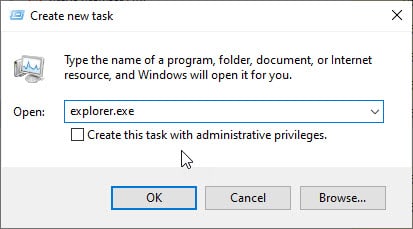 Following this, the misbehaving app process should be shut down and File Explorer should not open randomly on its own.
Fix 2: Remove Autoplay
This solution should help the users who get this error when they plug in their peripherals like USB flash storage or external SSDs. If you are seeing this error while plugging in your USB drives, it is possible that the connection might be loose between your device and computer, and each time the device reconnects, you are presented with a File Explorer window.
You need to turn off AutoPlay to fix the constant popups from File Explorer. To do so, follow these steps:
Open a Run dialog by pressing Win + R.
Type control panel and press Enter to launch Control panel.
Alternatively, you can launch the Control Panel from the desktop icon if you have it.
Here, change the default view to icons (Large icons or Small icons) depending on your preference.
Click on AutoPlay. It should be the second icon.
Here, change the AutoPlay settings to how you like it fit.
You can turn off AutoPlay completely if you don't want it, or change the settings for Removable drive to Take no action.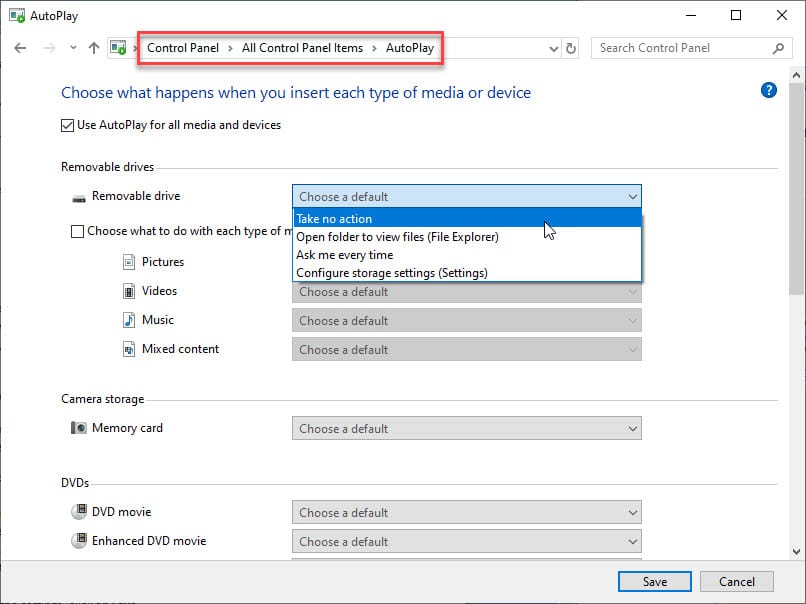 6. Once you are done tinkering with the settings, click on Save.
This should turn off AutoPlay and you should not see the pop-ups anymore.
However, if you still see that File explorer keeps opening by itself, the error may be caused by corrupt system files.
FIX 3: Repair Corrupted System Files
You can check for broken files and fix them using an inbuilt tool for this purpose.
The System File Checker (SFC) is a command-line utility tool in Windows that can check for and repair broken system files from your system. You can use this tool to repair missing or corrupted system files, and hence this can be used to solve this error as well.
Open a Run dialog by pressing Win + R.
Type cmd and press Ctrl + Shift + Enter to launch command Prompt with administrative properties.
Now type the following command and press Enter to launch a full system scan:
sfc /scannow
Leave the command prompt window open.

Depending on your system, the scan may take around 5-20 minutes to complete. Once the scan completes, Restart your device.
FIX 4: Antivirus Scan
If you find a message that says something like "Windows Resource Protection did not find any corrupt files" or something similar, you need to run a full virus scan and a malware scan to fix this issue.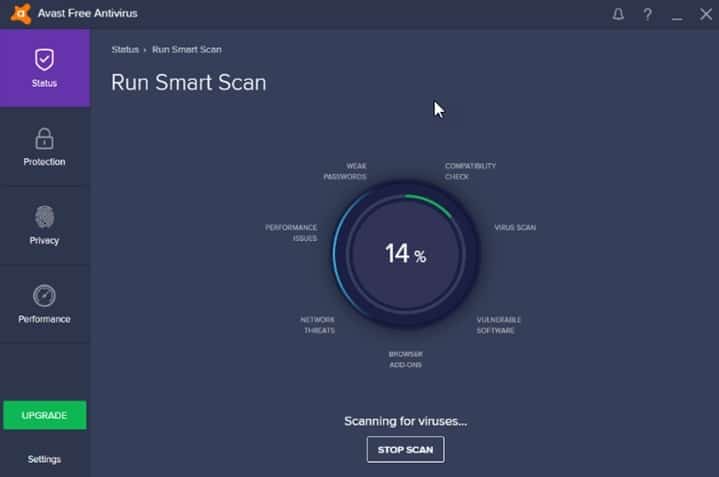 You can choose from a host of free options like Avast Antivirus free and Malwarebytes antimalware to scan your device. Remove the faulty items found in your system. This should solve your issue.
Conclusion
So, there you have it. Now you know how to solve the "File explorer keeps opening" error on your Windows 10 device using the four fixes given above. Comment below if you found this useful, and to discuss further.