With Google's dominance in the smartphone market, most android smartphones come with Google Chrome as the default browser. Frankly speaking, very few browsers out there provide the speed and reliability of Chrome on Android.
One of the features not developed correctly, however, is the bookmarks. Many users prefer to export their bookmarks to use on other browsers, or devices. Chrome on Android makes it difficult to manage your bookmarks as seamlessly as Chrome on PC does.
Here, I shall discuss how to export bookmarks from Android and import bookmarks to Chrome Android.
Export Chrome Bookmarks Android; Easy Methods
Bookmarks in Chrome for PC can be easily exported to the bookmarks.html file, which can then be imported on other browsers or on other devices. In Chrome for android, the method is slightly different. Let us take a deeper look at how you can export Chrome bookmarks on Android.
Method 1: Use The Sync Option
One of the easiest ways to transfer your bookmarks to Chrome on PC is to use the sync option. This is because of the fact that most Android devices do not have the Bookmarks Manager option in Google Chrome.
Instead of Bookmarks manager, you will have to use the Sync option. Follow these steps for the same:
On your phone, open Google Chrome.
Log into Chrome if you haven't already.
Note: Chrome should automatically log into the account that is set as your default Google account for your Phone.
Open the hamburger menu by clicking on the three vertical dots in the top right corner.
Click on Settings from the menu that is revealed.
Click on Sync and Google services.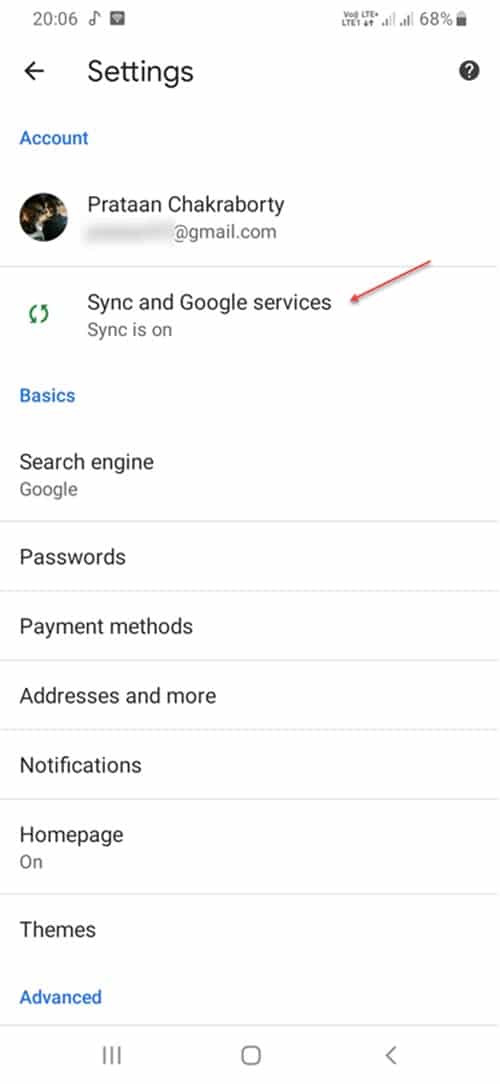 First make sure that the toggle next to Sync your Chrome data is towards on.
Click on Manage sync.
If you have chosen not to sync everything, make sure that the box next to Bookmarks is checked.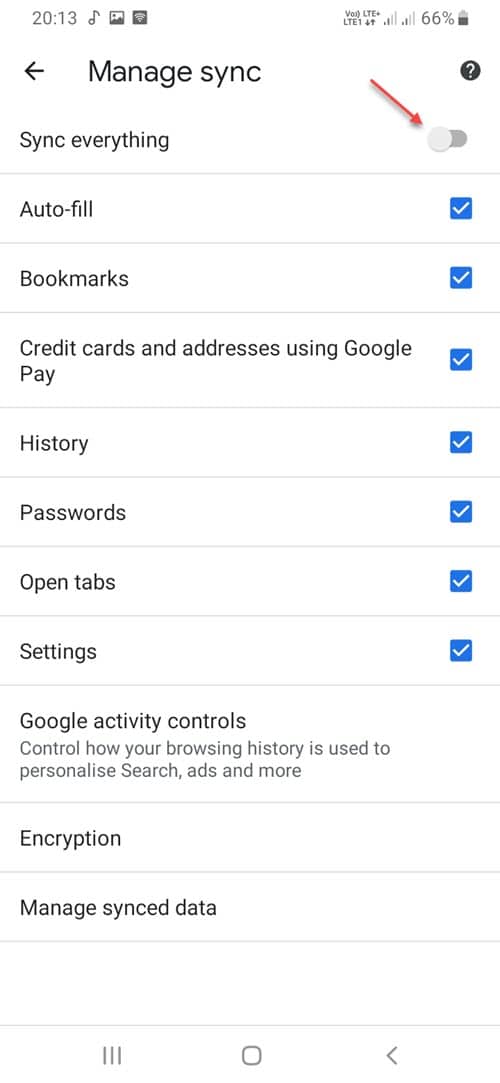 Restart Chrome and wait for the bookmarks to be synced to your Google account.
Now, if you wish to export these bookmarks, you can do so from a PC.
Log into Google Chrome on a PC.
Use the keyboard shortcut Ctrl + Shift + O to open the bookmarks manager.
Click on the hamburger menu to reveal additional settings, and select Export bookmarks to export bookmarks to an HTML file.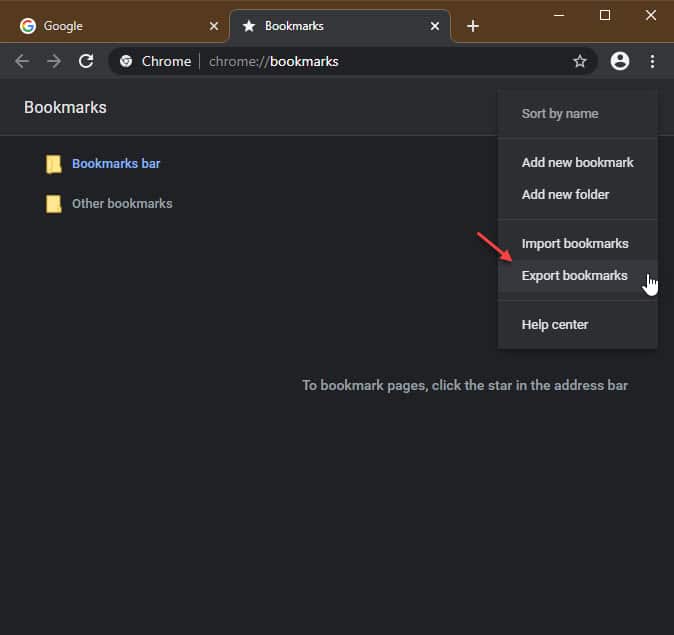 Method 2: Use Third Party Applications
There are many third party applications available for your smartphone that you can use to check and visit your favourite websites. The way these applications work is by downloading the bookmarks locally on your smartphone, therefore allowing you to visit the websites that you favourited using your Windows 10 or macOS PC.
Note: For these applications to work, you must log into your Chrome browser and enable sync for your account.
Some of the notable apps include Bookmarks Lite, Bookmark Manager (Chrome extension), and Bookmark Sort & Backup.
How To Import Bookmarks To Chrome Android?
With each Google Chrome update, the experience is starting to become more and more seamless. Because of this, Chrome now automatically syncs your bookmarks across all your devices.
To access your web bookmarks, simply click on the three vertical dots to reveal the additional menu, and select Bookmarks from the additional menu. All your bookmarks should be present here.
Wrapping Up
So there you have it. Now you know how to export Chrome bookmarks on Android using the two methods provided above. Comment below if you found this useful, and to discuss further the same.