Windows 10 was launched quite a while back, but it has its own set of issues that pop up here and there. A common issue is the Windows 10 'Explorer.Exe Element Not Found' error that prevents you from opening Settings and Universal apps like Photos.
How To Fix 'Explorer.exe Element Not Found'
There are some simple workarounds to overcome this issue. Here I will list 3 methods to overcome Windows 10 'explorer.exe element not found' error.
# Method 1 (Restart Explorer)
This is a simple workaround that may help you overcome this issue. If you face this issue, follow the steps to restart explorer.exe:
Open Task Manager. Press Win + X to open the Windows menu and select Task Manager.
In the Processes tab, navigate to Windows Explorer (explorer.exe) in the list of running processes.
Right click on it and click on End task.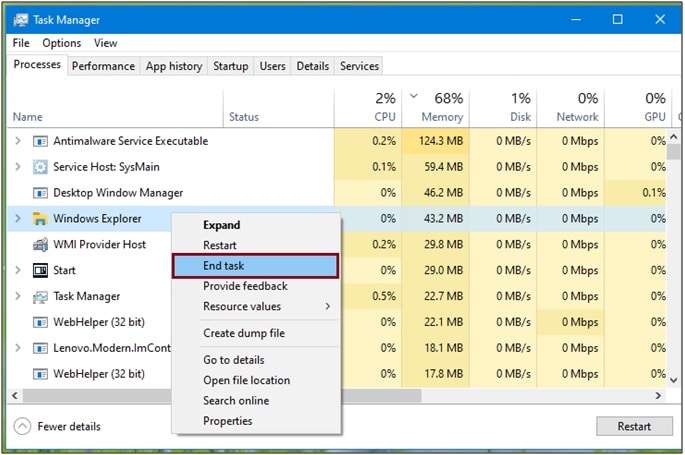 4. Go to File. Select Run new task.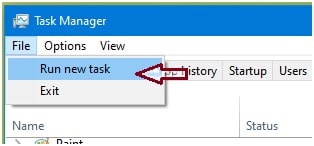 5. In the Run window that opens, type exe and press Enter.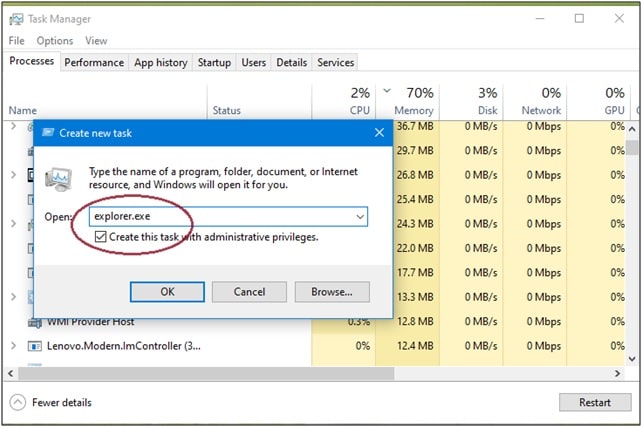 The problem should be resolved and Windows Explorer should start now.
However, you may need to repeat this if the problem arises again. This is not a permanent solution.
You can also run an SFC scan to resolve this issue. Next, I will show the easy simple way to run an SFC scan.
# Method 2 (SFC Scan) 
An SFC scan can be used to find if some Windows functions are not working, and restore the corrupted files that may have been causing the issue. If you are on Windows 10 or 8, run a Deployment Image Servicing and Management (DISM) tool first prior to SFC. I will now list the simple methods to run both the scans.
Note: DISM and SFC scans use the Windows Update to replace the corrupted files. If your Update Client is already broken, you may use a Windows installation disc as a backup repair source. You have to use a different command which will be listed below.
Caution: Do not interrupt the scans until the verification is complete. The scans do take time, but interrupting the scans may break your system.
Open an elevated command prompt. Search cmd in search and select Run as Administrator from the right-click menu.
Type the following command and press Enter:
DISM.exe /Online /Cleanup-image /Restorehealth

If you are using a repair disc or other removable media, you need to use a different command. The command for this is:
       DISM.exe /Online /Cleanup-Image /RestoreHealth /Source:C:\RepairSource\Windows /LimitAccess

Note: you have to replace C:\RepairSource\Windows with the location path of your repair source. You can find this path in the address bar of the drive.
After this scan finishes, you need to run an SFC scan. In the same elevated CMD, write the following command to run a System File Checker (SFC) scan and press Enter.
sfc /scannow

After the scan finishes the problem should be resolved. If there are some corrupt files, the scan will show results as a message.
You can also use Update settings if the problem arose after you installed an update.
# Method 3 (Update Settings)
Many users report that this issue occurs after an update was installed. You can overcome this issue by finding the update that is causing this issue.
If you have not updated to the recent version of Windows, doing so may fix the 'Element not Found' error that you were facing.
To update Windows, Open Settings and click on Update & Security.
If any update you installed is causing this issue, there is a simple way to overcome this issue.
Go to Settings. Click on Update & Security.
Navigate to View installed update history.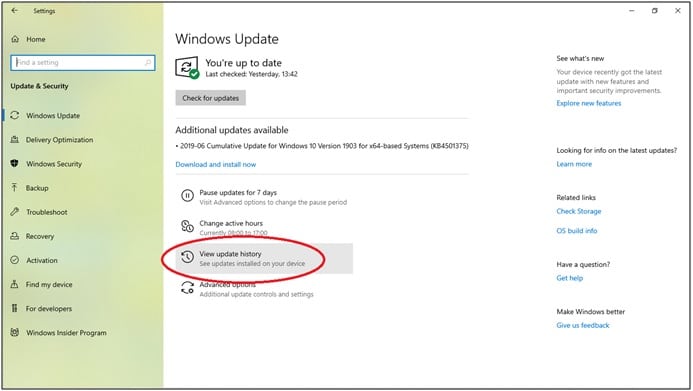 Now click Uninstall Updates. You will be presented with a list of previously installed updates.

Find the last update that was causing this issue, and uninstall the Update that you think was causing this issue.
If an update caused the 'Element not found' error, following the above-mentioned steps may have solved your problem.
If any of the 3 solutions didn't help resolve your problem, you may have to format the system. Follow the installation guide for your respected system to format your PC and resolve the 'explorer.exe element not found' error.
Conclusion
So there you have it. Now you know how to fix the 'explorer.exe element not found' error in Windows 10 using the 3 methods given above. Comment below if you faced the same problems and do tell which solution worked for you.