Windows 10 has been around for quite some time now, but the bugs and errors it contains grows by the day. One such error is the error code 0x80070570. Here I will show you how to fix the Windows 10 error code 0x80070570.
What does Error Code 0x80070570 Mean?
Most users face this issue while installing a fresh copy of Windows, or during moving or deleting a corrupt file.
This error code stands for ERROR_FILE_CORRUPT. It usually occurs when the windows files required for installation get corrupted while Windows 10 is installing, or the file you wanted to move has some missing component or is corrupted and that shows you this message.
Sometimes, it also occurs due to memory problems as well.
How To Fix Error Code 0x80070570?
If you too are troubled with this error, you can follow the steps given below to solve the issue.
FIX 1 (Run Update Troubleshooter)
This error can occur at many different scenarios like during Windows Update or copying or moving files from a certain folder.
To fix the error that occurred during Windows Update, you can run the Windows Update troubleshooter to fix this issue.
You can download the Update troubleshooter from the following link.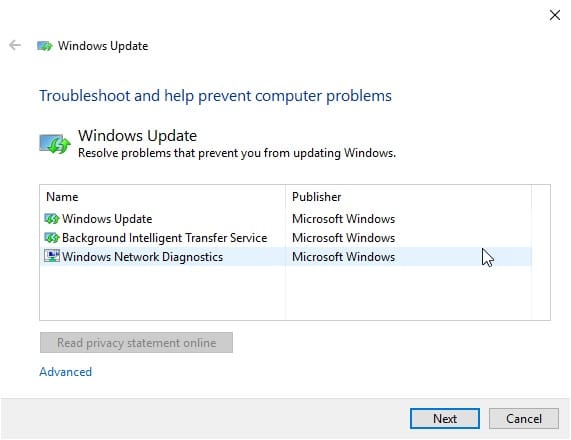 Run the troubleshooter and follow the on-screen instructions to fix Windows error 0x80070570.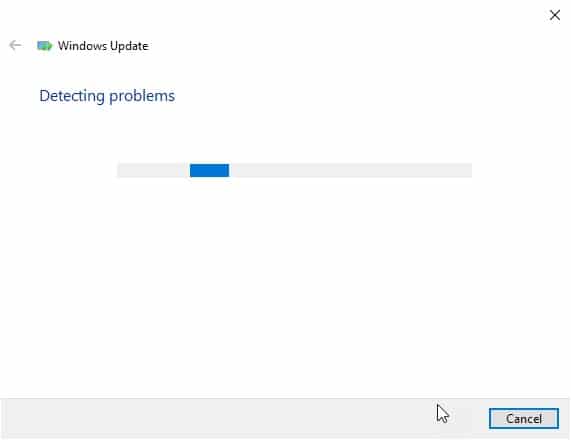 Restart your PC once the troubleshooter finishes its operation.
Fix 2 (Check Disk For Errors)
You can perform a detailed scan of your disk using a command line chkdsk. To run this scan, follow these steps:
Open an elevated Command Prompt. Open Run dialogue box by pressing Win + R and enter the text cmd. Press Ctrl + Shift + Enter to open CMD with administrative privileges.
When command prompt opens, type the following command and press Enter:
          chkdsk /f C:
Note: replace the C: with the drive letter, which your file is in. if the error occurs during the update, select the drive that contains the OS files. 
Chkdsk will now scan your system for potential errors. You need to repeat the scan for all the drives present on your system until the issue is not resolved.
Once the scan finishes, you can restart the operation you were trying to perform.
Tip: You can also try to defragment the drive your file is on for system optimization.
If this fails to solve your problem, you may try to repair the corrupted files using the DISM and SFC scans.
FIX 3 (SFC And DISM Scans)
If there are some corrupted files and folders, on your system, that is preventing you from updating Windows or moving a certain folder around, you can use the DISM tool and the sfc scan to find these corrupt files and restore them.
You need to run a DISM (Deployment Image Servicing and Management) scan before the sfc scan to fix this error.
Note: DISM and SFC scans use the Windows Update to replace the corrupted files. If your Update Client is already broken, you may use a Windows installation disc as a backup repair source. You have to use a different command, which I will give below for ease.
CAUTION: DO NOT INTERRUPT THE SCANS UNTIL THE VERIFICATION IS COMPLETE. INTERRUPTING THE SCANS MAY DAMAGE YOUR SYSTEM.
The steps to run a DISM scan followed by sfc scan are:
Open an elevated command prompt, by searching cmd in search and selecting Run as Administrator from the right-click menu.
Next type in the following command and press Enter:
         DISM.exe /online /cleanup-image /Restorehealth

If you are using a repair disc or other removable media, you need to use a different command. The command for this is:
          DISM.exe /Online /Cleanup-Image /RestoreHealth /Source:C:\RepairSource\Windows /LimitAccess

Note: you have to replace C:\RepairSource\Windows with the location path of your repair source. You can find this path in the address bar of the drive.
You need to run an SFC scan After this scan finishes. In the same elevated CMD, write the following command to run a System File Checker (SFC) scan and press Enter.
        sfc /scannow

After the scan finishes the problem should be resolved. If there are some corrupt files, the scan will show results as a message. 
If the DISM tool and the sfc scan fail to resolve your issue, there is a possibility of an error in the registry that may be causing this issue.
FIX 4 (Registry Cleaning)
Sometimes an error in Registry also causes this error.
To clean residual registry files and broken log files, you may clean the registry manually one by one or choose a third-party app like CCleaner to do the work for you.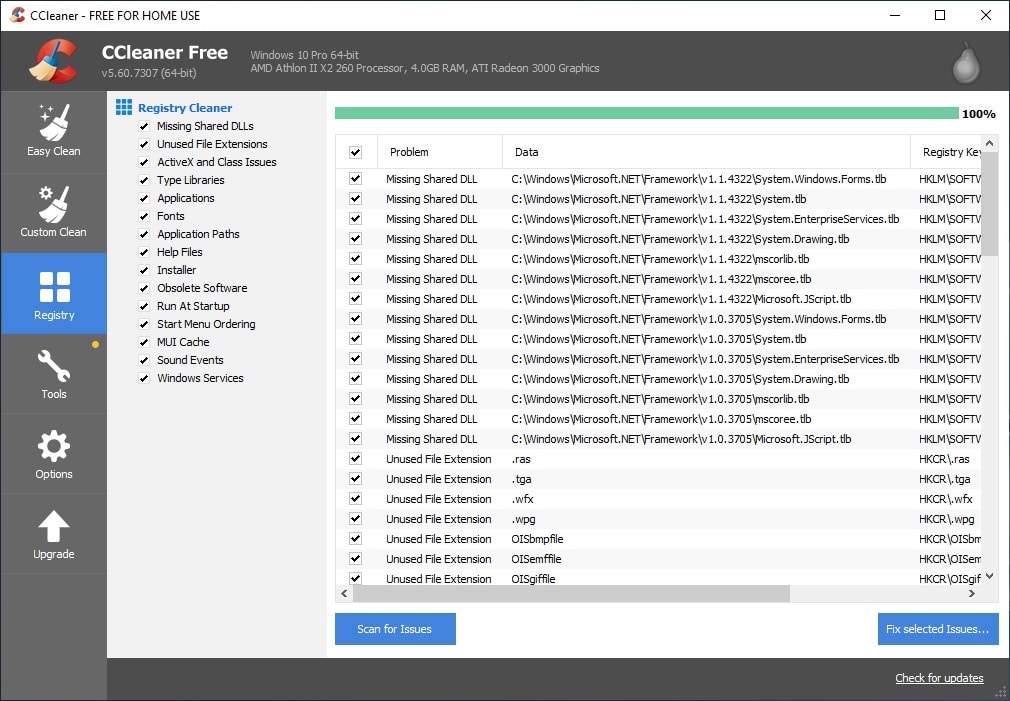 However, remember that making changes to your registry can be dangerous, so create a backup file before making any such changes.
If you are presented with the error during installation, you can follow the next method.
FIX 5 (Retry Installation Or Different File)
If you are stuck at the installation screen with the error code 0x80070570, you can retry the installation from the beginning. Press the cancel/abort button to cancel the installation of Windows and start the installation again.
If you are using a USB drive to run the installer, there is a possibility that the file might be corrupted inside the USB, or that the USB itself is damaged. In this case, you can try to create a new bootable media using a different ISO file or on a different USB drive itself.
FIX 6 (Virus Scan)
If none of the methods above help you, it is possible that a virus is plaguing your PC.
You must run a thorough virus scan to be sure that is not the case. You can use Microsoft's Windows Security Center or any other third party premium applications for more powerful cleaning.
Endnote
Windows 10 is filled with errors, and error code 0x80070570 is one of them. Now you know how to fix Windows 10 error code 0x80070570 using the 6 methods given above. Comment down below if you found these methods helpful and tell us which method worked for you. Also, do tell if you know some other workarounds for this error as well.