What is EaseUS Recovery?
EaseUS is data recovery software branded as EaseUS Data Recovery Wizard. It houses many data utilities that will please professional users and home users alike.
Its main function is to recover the files and folders that you may have accidentally deleted or files that were deleted by programs. It is also used to access non-mounting, raw or corrupted partitions. Advanced users will find the fact pleasing that it can be used to recover files from server and RAID storages as well.
EaseUS Recovery Wizard Review
Here is the review for EaseUS Data Recovery Wizard. Read here to find the pros and cons of the application.
Pros
1. User Experience
It is available for download from its website for both Windows and Mac. It is very easy to use with a simple User Interface that contains no hidden options or features locked away under some Menu.
There are no separate cluttered scan menus, everything is pretty straight forward and all menus can be accessed using a click.
Once you download and run the installer, you will be asked to select a scan location. You can choose to scan the different partitions on your system one by one, specify a location like Desktop or recycle bin or an external drive as well.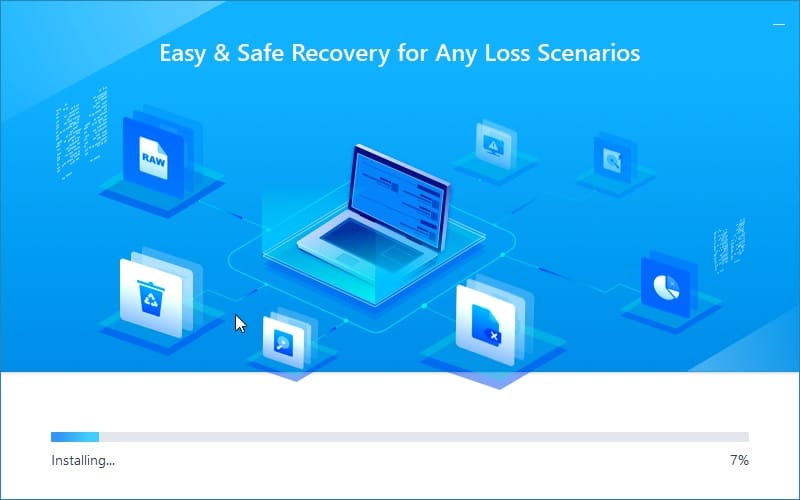 If you want to recover a non-mounting or a deleted partition, EaseUS Data Recovery Wizard will display those as well. It does so by scanning the partition table instead of running an HDD scan.
Once the scan completes, the results will be shown in a tabulated manner. To recover a file, you must select the checkbox next to its name and click Recover, or in case you are wondering how to recover a formatted sd card, you need to follow the same steps. A prompt will ask you to specify a recovery location, which must be a separate partition than the location it was deleted from. You can also specify an external drive to export the files to that location.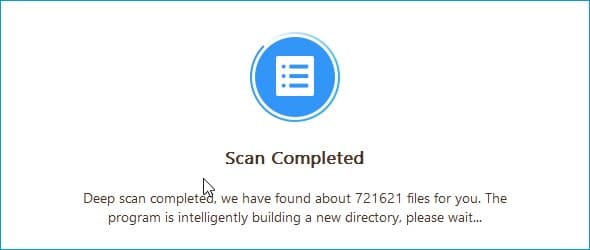 2. File Type Support
EaseUS Data Recovery Wizard covers all the basic file types and is compatible with pretty much everything. Here is a reference of all the file types supported by EaseUS:
Documents:DOC/DOCX, XLS/XLSX, PPT/PPTX, PDF, CWK, HTML/HTM, INDD, EPS, etc
Images:JPG/JPEG, TIFF/TIF, PNG, BMP, GIF, PSD, CRW, CR2, NEF, ORF, SR2, MRW, DCR, WMF, RAW, SWF, SVG, RAF, DNG, etc.
Videos:AVI, MOV, MP4, M4V, 3GP, 3G2, WMV, MKV, ASF, FLV, SWF, MPG, RM/RMVB, MPEG, QuickTime.
Audio:AIF/AIFF, M4A, MP3, WAV, WMA, APE, MID/MIDI, RealAudio, VQF, FLV, MKV, MPG, M4V, RM/RMVB, OGG, AAC, WMV, APE
Archives:RAR, Zip, Gzip, Stuffit
Email: PST, DBX, EMLX
3. Performance
On my office system that has a 300GB NTFS formatting partitioned HDD running Windows 10, the complete scan finished under an hour and listed a whopping 279GB recoverable data files. It is a lot faster than expected and returned everything I was looking for.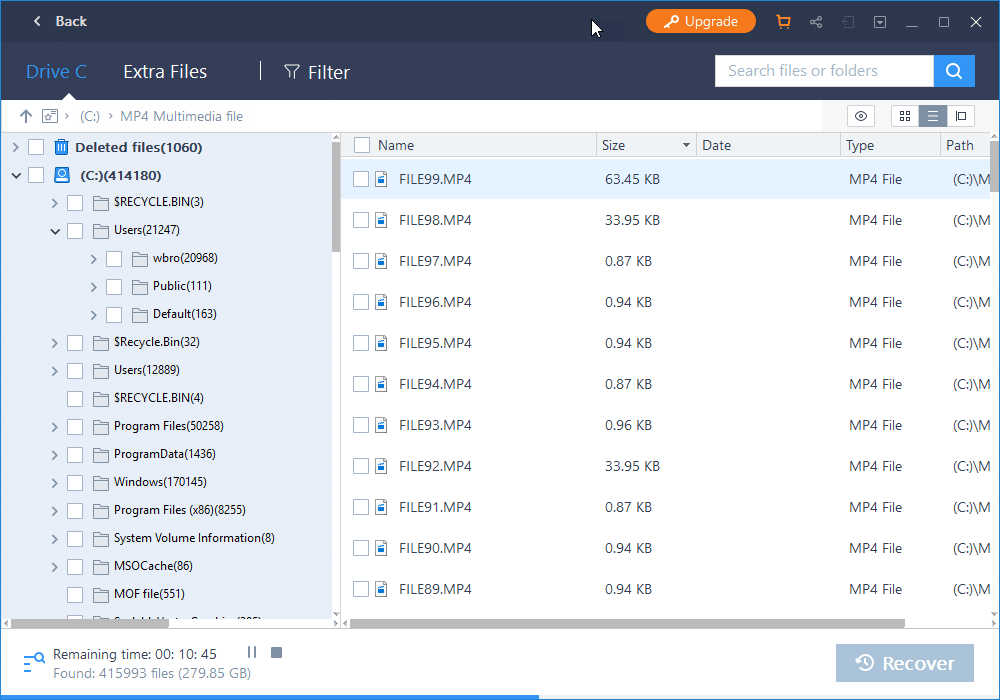 It has almost no load on the CPU and used under 200MB of memory during scanning and idle. It is, however; slow in many operations, and even specific folder scans take up around 20 minutes to finish.
It is, however, a very good data recovery software have around, in case you accidentally delete some files.
Cons
Like all good things, EaseUS Data Recovery Wizard also has some drawbacks. Here I will talk about the lack of customization that is present within the software.
1. Full Hdd Scan Absent
Unlike other recovery software, you cannot scan the entire hard disk at once in the deep scan. Instead, you must scan one partition at a time for recovering data. It is a rather strange thing that such efficient software like EaseUS skipped this feature. However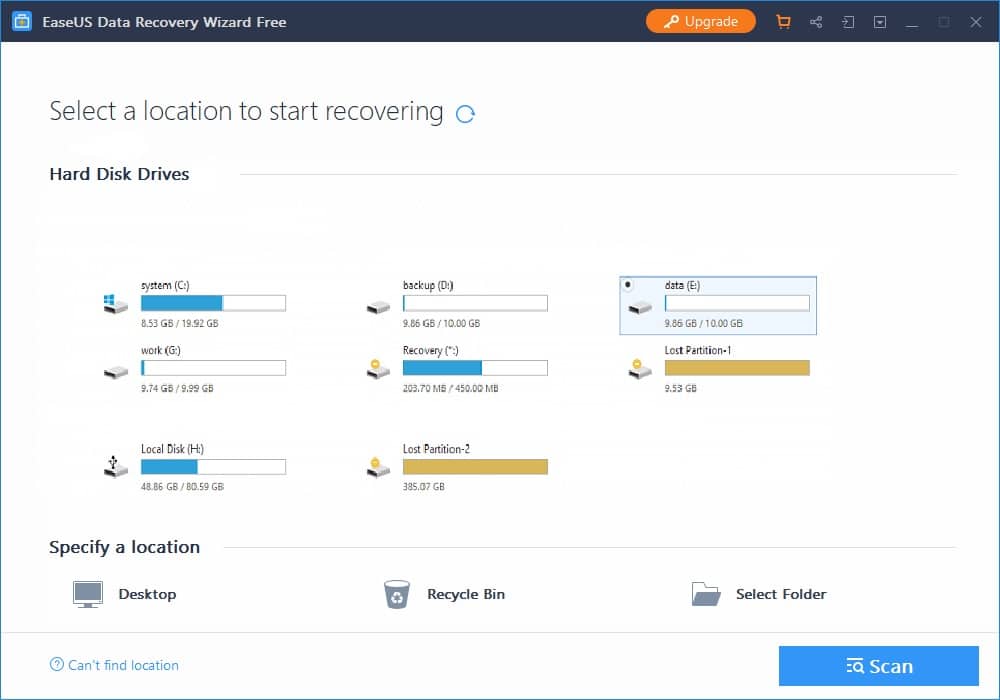 2. Scan By File Type And From Physical Storage Absent
You also cannot scan by a specific file type. If you accidentally deleted a .jpeg file, you must wait for the scan to recover all the files and then filter the results to find the .jpeg file.
There are also no indicators present that display the integrity of the recovered file. It is not a must-have feature, but this would have been a nice addition.
You cannot recover files from physical storage devices like Optical disk drives (CDs/DVDs).
3. Lack Of Integration Among Apps
There are many other useful apps from the same manufacturer as a data backup application and a disk clone application. I personally would have liked a better integration between the applications for convenience purposes.
EaseUS Recovery Wizard does best what it is supposed to do. It is very powerful data recovery software that boasts of a scan algorithm that helps recover almost every file deleted. It is definitely an app worth keeping on professional computers, and the ease of use makes it suitable for home users as well. 
An Excellent Customer Support
This might be the best recovery tool when it comes to customer support. The customer support for EaseUS is actually very good and responsive. The Live Chat is very easy to use and users are provided with excellent solutions for any technical queries they might have during business hours. Outside business hours you can always mail them, and the reply time is quick.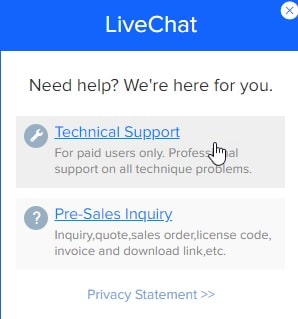 Unfortunately for the free users, the contact support is limited to pre-sale inquiries only. They must use the email service which is equally efficient as well.
Conclusion
To sum things up, EaseUS Recovery Wizard is a very powerful data recovery tool with great data recovery utilities.
It is a very important application for professional users that can recover the files accidentally deleted (even the Shift + Delete) or the data deleted by malware.  Its ease of use makes it an ideal app for home users as well. Comment below if you use EaseUS and tell us what you think.