Vimeo is one of the most popular video hosting alternatives to YouTube. Many creators from across the world host their arts, videos, films, and animations on the platform. Do note that you will have to create an account to watch your favorite videos on the official website.
If you found a video that you liked on Vimeo, you may wonder how you can save this video locally. If you know the steps, downloading videos from this platform is very easy and you will not require higher technical knowledge for the same. Here I shall discuss how to download Vimeo videos locally for free.
Download Vimeo Videos For Free!
Vimeo is an amazing platform for creative professionals, with an active community as well. While some videos have a built-in option to download the videos locally, some other videos will need additional tools to download them locally. Let us take a deeper look at these processes.
Method 1: Look For The Download Option
A select handful of videos on Vimeo have the option to download them locally. If your favorite video is among such videos, you are lucky as you do not have to look for other means to download this. Simply locate the appropriate option and click the Download button.
Upon clicking the Download button, you will be presented with the different qualities in which the video is available, along with the download size.
Click on the Download button on the popup to download the video.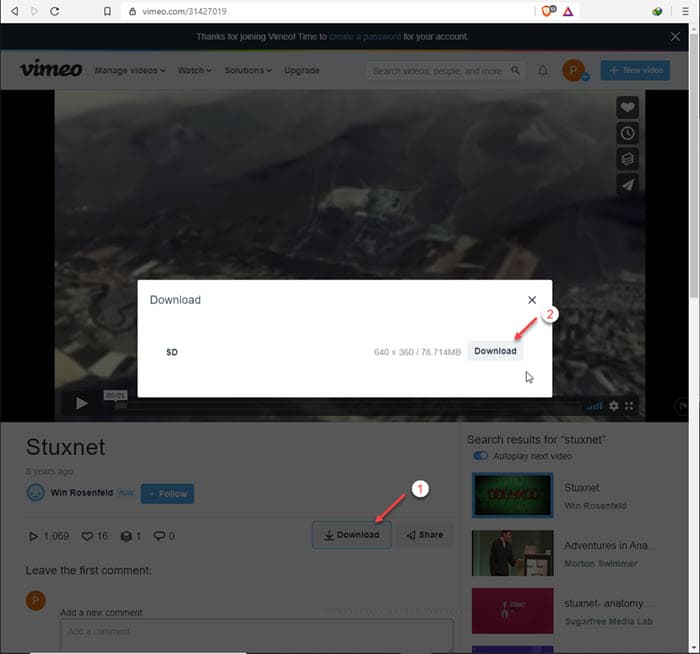 Method 2: Use Savefrom.Net
You must have heard of savefrom.net if you have wanted to download videos from other video hosting platforms like YouTube and Facebook. You can use savefrom.net to download videos from Vimeo as well. It is a very versatile tool that can be used to pull resources from many different platforms.
Simply follow these steps:
Copy the URL of the video that you wish to download.
Paste it in the text editor bar on the savefrom.net website.
The tool will automatically fetch all the different qualities in which the video can be downloaded.
Select the desired quality and your download should begin automatically.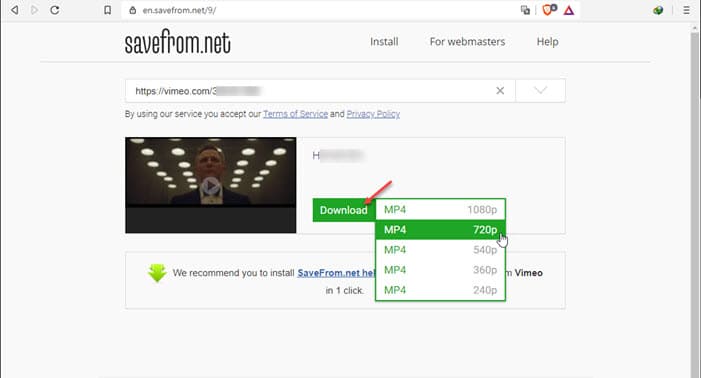 Note: There can be some instances where the tool fails to fetch the download links. This can happen when the video that you want to download is locked behind a paywall, and you do not have the subscription to watch the video.
Method 3: Use Internet Download Manager
IDM is definitely one of the most popular download managers available for Windows. It can be used to pull resources from many different websites including Vimeo.
First, you will need the Internet Download Manager download integrations for your browser. For Chrome, Brave and Edge, you will require the IDM application that can be downloaded from the official website. Here is the link to the Mozilla official webstore.
With the IDM integration module installed for your browser, all that you need to do is load the video, and look for the blue Download video from this page bar. Select your desired quality and you should be able to download the video without problems.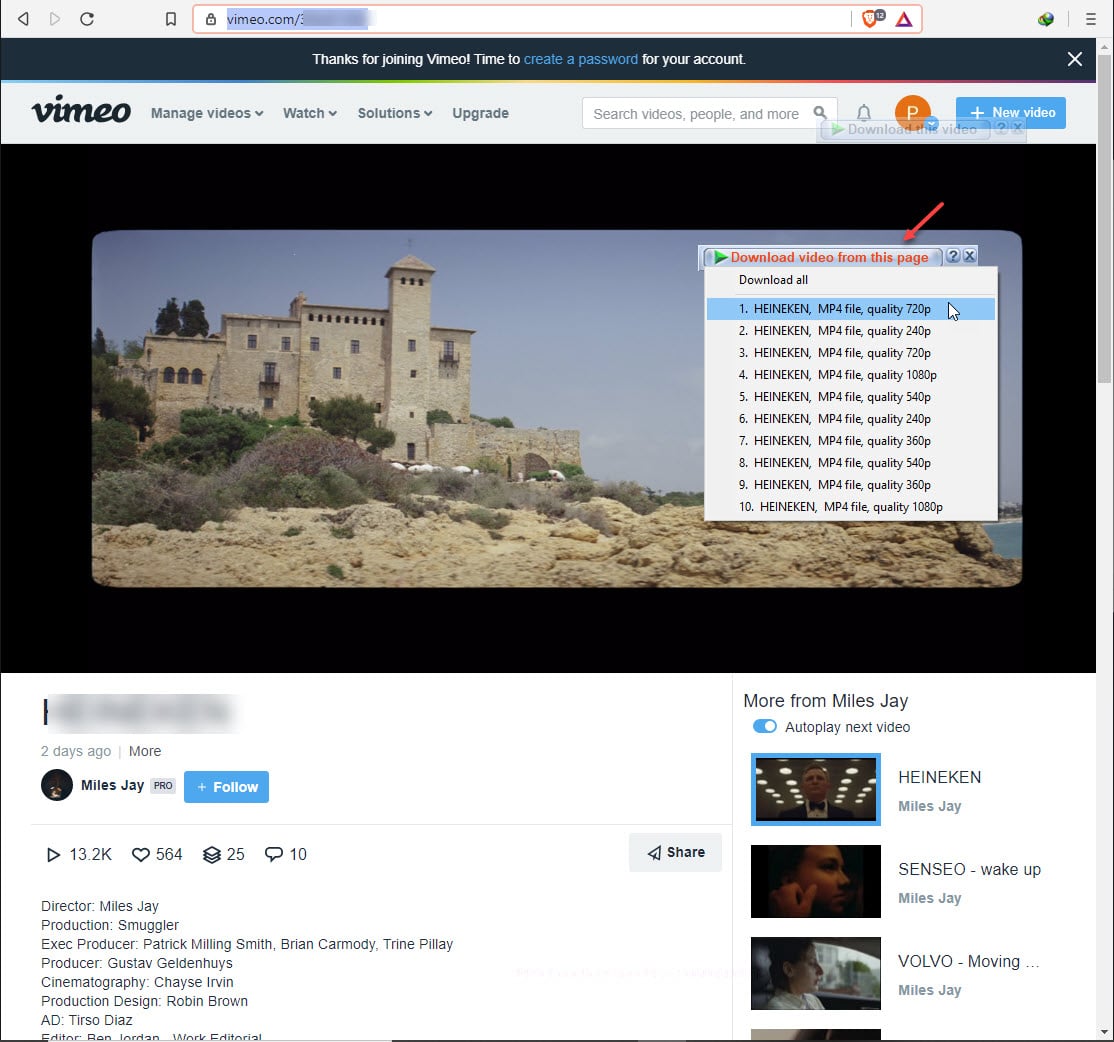 Bonus Method: Use WonderFox Video Converter
It is highly likely that you must have heard of WonderFox HD Video Converter. It is an extremely useful video downloader and converter packed into one application. In our official webstore, we took a look at how you can use the downloader to pull resources from various websites. You can also download videos from Vimeo using this software.
Wrapping Up
So there you have it. Now you know how to download Vimeo videos for free using the methods provided above. Comment below if you found this useful, and to discuss further the same.