Panda Helper offers both iOS and Android users a great new way of installing tweaked and modified content on their devices. It's all for free, and you don't need to jailbreak or root your device.
Panda Helper Features:
Panda Helper offers users all these cool features. First, you get easy access to all of this:
iOS Apps – iPhone apps and games
Exclusive Apps – tweaks, Cydia apps, emulators, streaming apps, and more
Tweaks – modified apps and games with new functions and features
You also get all these features:
Safe and free to use
No jailbreak needed
Android users don't have to root their devices
Cydia alternative, for those who can't jailbreak but still want third-party tweaks and apps
Thousands of games, apps, and more
24/7 support via Facebook and Twitter
How to Download Panda Helper: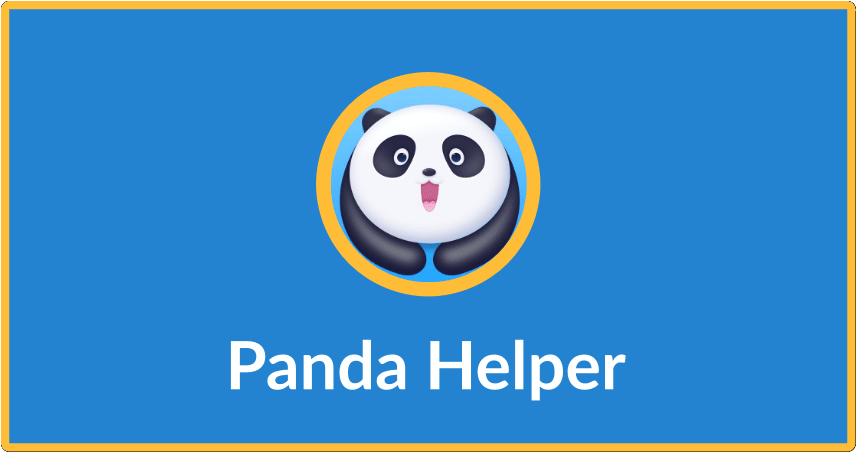 This is easy to do; just choose between iOS and Android and follow the steps:
Method 1: iOS
Download Panda Helper configuration profile onto your device using Safari browser
Tap Allow on the popup message
Tap Install on the Install Profile page
Tap Install and wait – when the app is installed, the icon is on your home page
Anti-Revoke Trick
Unofficial apps are always at risk of crashing because their certificate has been revoked. You can use the following temporary workaround to stop this from happening.
IMPORTANT – do NOT delete Panda Helper if it crashes. Instead:
Put your device into Airplane mode and make sure Wi-Fi is disabled.
Open Settings > Safari
Tap Clear History and Website Data
Relaunch Panda Helper – it will work, even with no Wi-Fi.
Now disable Airplane mode, make sure Wi-Fi is fully connected, and all your apps and games are back.
Method 2: Android
Download the APK file for Panda Helper onto your device
Tap OK on the Security Warning
Open the .apk and tap on Settings in Chrome.
Enable Allow From This Source
The app will now be installed on your device.
Panda Helper Errors and Solutions:
Panda Helper is reliable, but a few iOS installation errors have been reported:
Profile Installation Failed:
This is usually down to the Apple Servers struggling to cope with a traffic overload. Wait a couple of hours and have another go. If the error persists, try these steps:
Enable Airplane mode on your device
Open Settings > Safari
Tap Clear History and Website Data
Tap Clear History and Data
Disable Airplane mode and wait a few minutes
Try Panda Helper – it should now work.
Blank/White Screen
This is common:
Launch Settings > Safari
Tap Clear Website Data
The screen should be clear now.
Untrusted Developer Error
This happens with unofficial content, and fixing it requires you to trust the developer:
Open Settings > General > Profiles
Find and tap on the developer name.
Tap Trust and close Settings – Panda Helper, should now work.
App Certificate Revoked
Panda Helper uses expired enterprise certificates, and Apple often revokes these. Usually, the developer replaces them before this happens but not always. If the app crashes, follow the anti-revoke trick above, install a recommended VPN or an anti-revoke app.
App Cannot Be Verified.
If the Unable To Verify error message appears, follow these steps:
Delete Panda Helper and open Safari browser
Go to the Panda Helper download page.
If you don't see anything, the certificate has not been replaced, and you need to wait a few hours.
If you see a message saying the app can be downloaded, tap Download Free Version.
Tap Install and then follow the Untrusted Developer error step again – Panda Helper should work again.
App Cannot Be Downloaded.
If this happens, try these:
Reset Network Settings – Open Settings > Network > Reset Network settings. Then restart your device and install it again.
Reinstall – Remove Panda Helper and install it again
Wait – let traffic on the servers clear first.
Clear Cache – clear the cache for Panda Helper.
No Profile To trust
This happens a lot with the free version. When you download Panda Helper, opt for the VIP version, and then you can install the Free version.
Panda Helper VIP
While the free version is more than enough for most people, you do have the option of upgrading to the VIP version. For $9.99 per year, you get an ad-free, unlimited experience, and you get access to all these exclusive features:
Panda Speeder – speeds your gameplay up.
Panda Cheat Engine – game cheats can be activated.
Panda Cloner – clone one app up to three times
Panda Auto Clicker – automatically tap the screen.
Panda Helper is incredibly popular and is fast becoming the primary app store for millions of users. The free version is plenty for most people and, unless you upgrade, it will always be free. Plus, with no jailbreak or rooting required, your device and your data are kept 100% safe.
Try Panda Helper today and see what it's all about. Join millions of other users worldwide in enjoying everything it has to offer.