Many offices around the world and many home users also use Microsoft productivity apps for their daily purposes. The suite houses many important applications for different purposes like text editing, presentations, database mail, and others. In this article, I will show how to disable OneNote from your Windows 10 system.
Functions and Drawbacks
OneNote is primarily used for taking notes and creating notebooks and journals online using various research tools available within the application. It is an extremely useful app for the right person, but not for everyone. For others, it is annoying and exasperating.
Also when you install Office, it starts automatically at Startup and configures itself as the default printer. If you use an external printer, this may interfere with your print jobs too. If in a similar fashion your Chrome browser opens up on startup, then you can check this post to fix it.
Stop OneNote from Starting With Windows 10
There are ways possible to disable OneNote Startup and remove its icon from the notification area. Here I will show you three fixes to disable OneNote in Windows 10.
1) FIX 1 (Remove As Default Printer)
Like said earlier, when you install Microsoft Office, OneNote is set as the default printer for your print jobs. Here I will show you how to remove OneNote set as the default printer. The steps to do so are:
Open Settings. Click on Devices.

2. From the left pane, select Printers and Scanners.
3. From the right pane, select OneNote from the list of printers available in the Printers & scanners
4. Select Remove device.
5. Click on Yes in the following popup window.
This will remove the virtual OneNote printer as the default printer.
Now I will show how to remove OneNote from the Startup menu.
2) FIX 2 (Remove OneNote from Startup)
OneNote is also set to start during Windows boot. This can effectively slow down the PC by using system resources right from Startup. I will now show how to remove OneNote during Startup.
Right-click on start or press Win + X to open WinX menu.
Select Task Manager.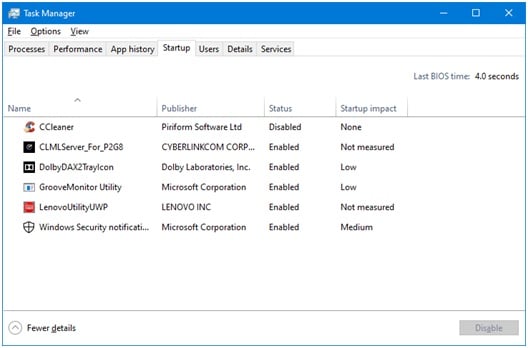 3. Go to the Startup
4. Scroll to locate OneNote.
5. Select OneNote and click on Disable.
This will disable OneNote at Startup and help you save some precious system resources that OneNote was hogging at Startup. Now if you need OneNote, you must start it manually from Start.
If you want to remove OneNote from your system, here I will show you how to permanently remove OneNote from Windows 10.
3) FIX 3 (Permanently remove OneNote)
If you have absolutely no use for Microsoft OneNote, there is one method to permanently remove it from your system. Next, I will show you how to disable OneNote permanently.
Open Control Panel.
Select Programs and Features. This will take you to the Uninstall or change a program
From the list of applications given, locate Microsoft Office Enterprise.
Right-click on Microsoft Office Enterprise and select Change.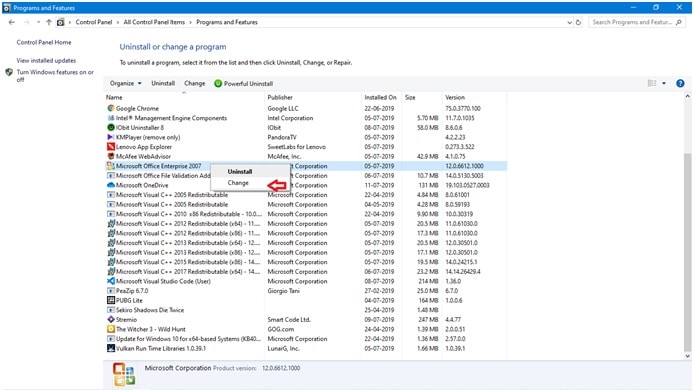 5. In the next Window, select Add or Remove a feature and click on Next. This will take you to Installation Options.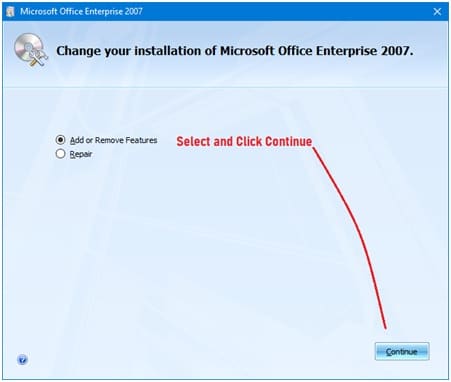 6. In the Installations Options Menu, locate Microsoft Office OneNote.
7. Click on the drive icon next to Microsoft Office OneNote and select Not Available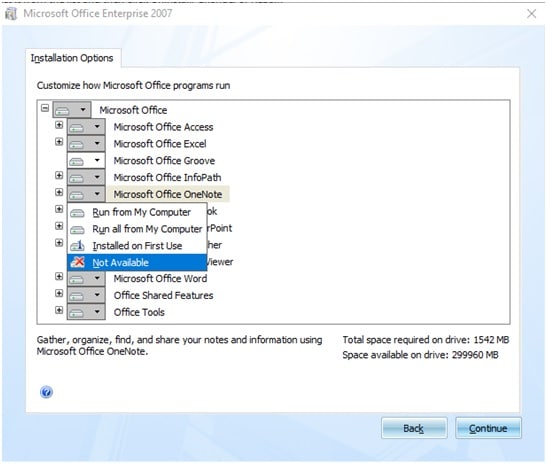 8. Click on Continue to configure Microsoft Office Enterprise and remove OneNote.
Using these methods you can permanently remove Microsoft OneNote from your PC. If you have no use for OneNote, you can remove OneNote permanently using the method given above.
Conclusion
OneNote is a very useful app for someone who likes taking notes online and creates journals. However, it is not useful for everybody. Using these 3 methods given above, you now know how to stop OneNote from starting in Windows 10. Comment down below if you found these methods useful for removing OneNote from your Windows system.