Hardware Acceleration enables to speed up Graphic Performance. Enabling the feature will make the application run in software rendering mode and no graphics will be outsourced to the GPU. It suggests that all graphics will be rendered by software and the computer's CPU.
You may be encountering problems with broken fonts in Microsoft edge and proceeding to check the hardware acceleration.
How To Disable Hardware Acceleration?
In case you are wondering how to disable hardware acceleration, we provide you with methods that you may perform at your ease.
Solution 1: Disable Hardware Acceleration From The Display Settings 
Though All Windows Computers does not require Hardware Acceleration, this feature is capable of providing better graphics performance. If the Windows by default has enabled Hardware Acceleration, there are easy-going steps to disable it using your display settings.
Follow the steps meticulously to perform the task:
Step 1: Right-click on a space on your computer's Desktop and click Personalize.
Step 2: Look into the left pane of the window and click Display.
Step 3: Then after clicking Change display settings, move on to Advanced settings.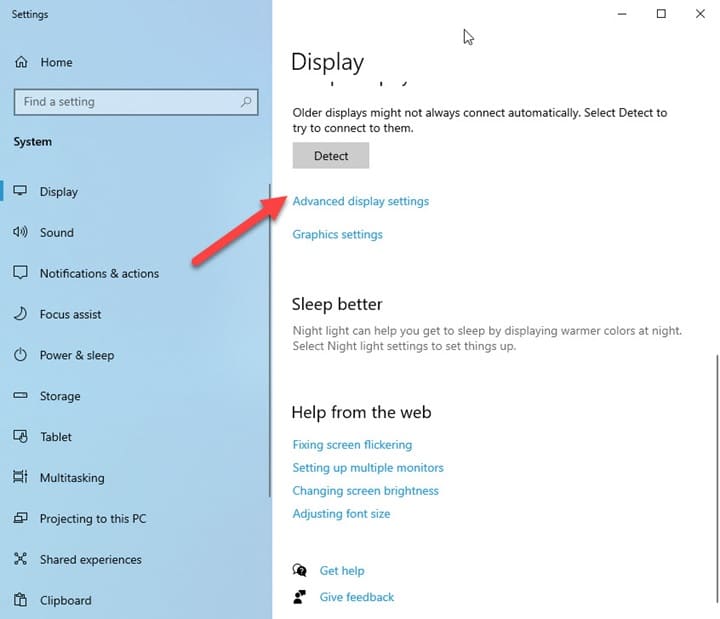 Step 4: Navigate to the Troubleshoot tab and click Change settings.
Step 5: If you find that the Change settings button is grayed out then your computer's current graphics hardware does not allow you to perform experimental efforts with Hardware Acceleration settings.
Step 6: Under the Hardware Acceleration section, find None. This will completely help you disable Hardware Acceleration.
Step 7: Now click Apply and then hit the OK button.
Step 8: Finally restart your computer. When you finish rebooting, hardware acceleration will be disabled.
Solution 2: Disabling Hardware Acceleration Using Your Computer's Registry 
The above-mentioned method may not have worked for you and you may have encountered a problem when the Change Settings has grayed out. You still have options to try try and disable Hardware Acceleration in your computer's Registry.
To successfully perform the task follow the steps:
Step 1: Press the Windows key + R to open a Run dialog.
Step 2: Type the regedit dialog box and hit the Enter button to open the Registry Editor.
Step 3: Now find the following directory:
HKEY_CURRENT_USER>Software>Microsoft
Step 4: Choose Avalon.Graphics sub-key under the Microsoft key. Now the contents will be displayed in the right pane.
Step 5: Check to see if a DWORD value titled DisableHWAcceleration is there. The value will most probably be 0. Double click on it to modify it and replace whatever is in its Value data: field with 1. Click OK to save the changes.
Step 6: If you cannot find DisableHWAcceleration value, right-click on a space in the right pane of the Registry Editor.
Step 7: Find out New and click on DWORD (32-bit) value. Name the new DWORD value DisableHWAcceleration.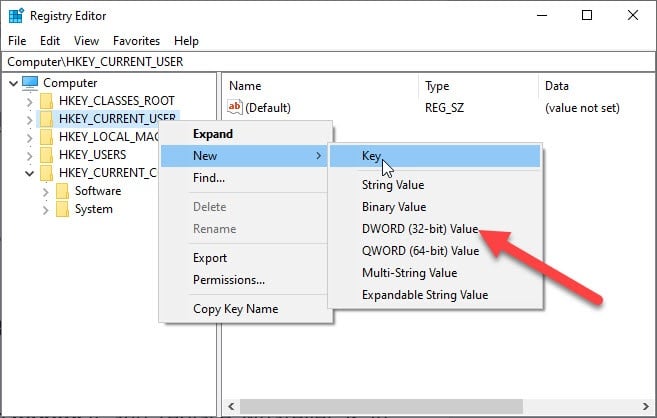 Step 8: Double-Click on the recently created value to modify it and replace whatever is in its Value data: field with 1. Now Click OK and close the Registry Editor.
Step 9: Finally Reboot your computer and check whether the problem persists.
Solution 3: Disable Hardware Acceleration In Microsoft Edge
Sometimes you may face a problem with the Chromium engine used in edge denies to render you a proper web page. You may get harassed with blurred or broken fonts. Often the performance is also getting slower.
You can proceed to disable hardware acceleration. Just follow the steps:
Step 1: First of all open Microsoft Edge and click on the menu button with three dots.
Step 2: Select Settings from the menu and click on System.
Step 3: On the right, disable the toggle option Use hardware acceleration when available.
Step 4: Now finally Restart and check if you have got the solution.
Closing Words
There you are! Hope the article has provided you a basic guideline to disable the hardware acceleration feature. If required, you can re-enable it at any moment.
For any related ideas or suggestions shot us a mail or comment in the section provided below.