We have previously discussed some Blue Screen Of Death errors like Driver Corrupted Expool etc., where it has been discussed why you may be getting such errors. Here I shall discuss another BSOD error, where the user gets the message 'CRITICAL_PROCESS_DIED'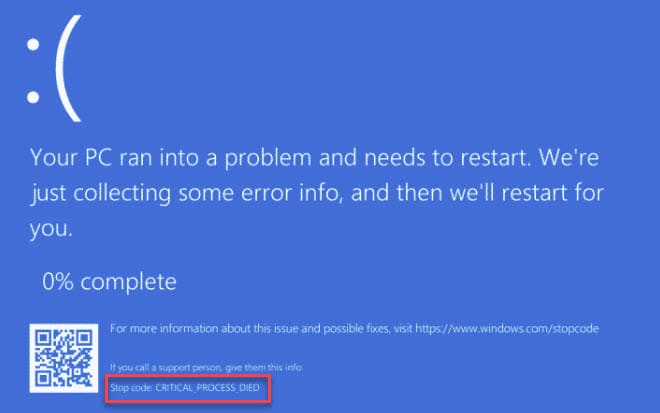 What Is The Windows 10 'Critical Process Died' Stop Code?
A critical process ending randomly is one of the most common reasons for many major Blue Screen Of Death errors. When you suffer from this error, you are most likely to see your computer randomly shutting down, and you will see a blue screen saying, 'Your PC ran into a problem and needs to restart'.
There exists a variety of reasons why your PC crashed unexpectedly. Because of this, it is difficult to pinpoint the exact reason why you may be facing the critical process died error. But at its root, one of the background processes that help Windows 10 runs properly crashed on your system, leading to this Blue Screen Of Death error.
In most cases, a buggy driver is the main reason why users get the critical process died in Windows 10. Users have reported that any latest update to sound or graphics drivers caused the stop code critical process died error.
However, there have also been reports of this error happening on brand new devices, so there may be some other problem on your device if this is the case.
The following are some solutions that you can use to solve the Windows 10 critical process died error.
How To Solve Critical Process Died In Windows 10?
Now that you have some idea about why you may be facing this error, let us take a look at some of the potential solutions for the critical process died error.
Solution 1: Restart Your Device
Sometimes, the blue screen errors solve themselves without any external input. This can be useful, as you do not have to apply any complex fixes for your problem.
Attempt a restart, and check if Windows 10 loads normally. If Windows 10 still shows the blue screen error, move on to the next solution.
Solution 2: Boot Into Safe Mode And Uninstall Last Installed Changes
If you suspect that, any recently installed update is the culprit of your error, you can undo that by booting into safe mode. To make changes in safe mode, you need to follow these steps:
First, boot your PC into safe mode. You need to press and hold the Shift key while you click on Restart from the Start menu.
Navigate the following path, by clicking on the entries mentioned:
Troubleshoot => Advanced options => Startup settings => Restart => (usually) F4 for Safe mode.
Here is a simple guide that will show you how to boot into safe mode using the F8 key.
Once inside Safe mode, open a Run dialog using the keyboard shortcut Win + R.
Type devmgmt.msc and press Enter to open the Device Manager console.
Here, you will find all the devices connected to your computer.
If there are any faulty device drivers, you will be notified using a yellow exclamation mark beside the name of the device.
Uninstall the device from the right-click context menu.
If you need that device in your daily usage, go to the manufacturer's website and download the latest device drivers from there.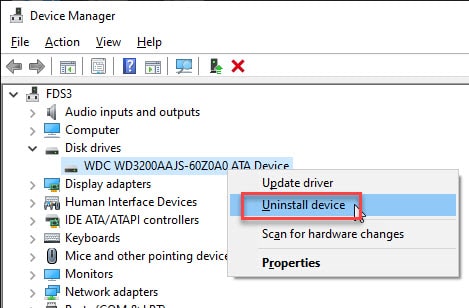 Upon restarting your device, you should have successfully solved the Windows 10 critical process died error.
Solution 3: Run DISM And SFC Scans
An SFC scan can be used to find if some Windows functions are not working and restore the corrupted files that may have been causing the issue. You can learn more about how to run DISM and SFC scans in our article that helps solving broken system files on your computer.
Follow the steps as shown in the article. Wait for the scans to finish repairing your computer.
At last, you need to restart your computer if this command prompt has repaired any file.
Solution 4: Perform A Hardware Clean Boot
You can use a simple technique to check for faulty device drivers that may be causing 'critical process died' and some other errors. The solution involves the user disabling all the components that the system will not use during boot.
This will enable you to diagnose if any hardware component is misbehaving which is causing your Windows 10 error. To perform a hardware clean boot, follow these steps:
Open a Run window as shown in the step above.
Type devmgmt.msc and press Enter to launch the Device Manager console.
Disable the following devices by expanding the devices, and selecting Disable from the right-click context menu:

Display Adapters
Sound, video and game controllers
Network Adapters
Modems
USB Devices and controller
DVD/CD-ROM drives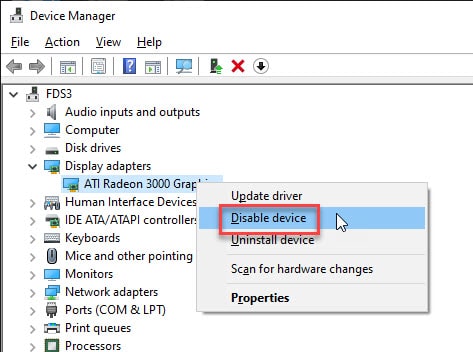 Restart your device.
Check if the error persists. If you do not see a stop code critical process died anymore, it can be confirmed that there might be some error with one of the devices. Enable the devices one by one and check what device is causing the error.
Solution 5: Uninstall The Latest Software
If you started seeing this after you installed some new software on your device, there is a chance that some part of the software is crashing the background processes, therefore leading to the critical process died in Windows 10 error.
Uninstall the latest software that you installed, clean the residual files and then restart your PC. Your PC should boot into Windows 10 normally. Attempt reinstalling the software, to check and confirm if it is indeed the application that is causing the error.
Solution 6: System Restore Or Reset This PC
If none of the steps above helped you in solving the blue screen error, you need to perform a system restore to take your device back to a state where it was performing normally.
In a Run dialog box, type sysdm.cpl and press Enter to launch the System Properties dialog box.
Under the System Protection tab, click on System Restore.
Follow the on-screen instructions to restore your computer.
If you did not have any previously saved system restore points, you need to reset your PC to factory settings. To do so, follow these steps:
Backup your files.
Click on the Update & Security section in the Settings app (keyboard shortcut Win + I).
From the left pane, select Recovery.
Click on the Get started button under Reset this PC.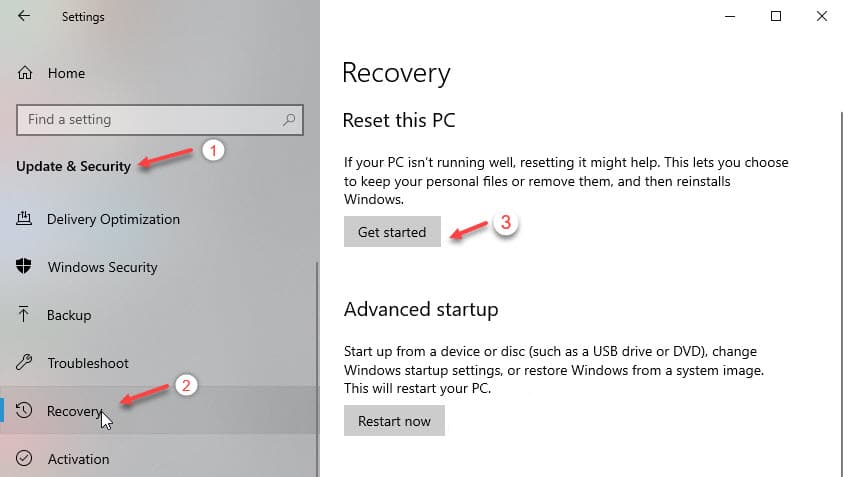 Your device will be restarted into Advanced Boot Options.
Select Remove everything from the Choose an option section.
Click on Next and follow the onscreen instructions to reset your Windows.
Conclusion
So, there you have it. Now you know how to solve the Windows 10 critical process died error using one or a combination of the solutions provided above. Did you find this useful? Comment below if you did and tell us how you solved the CRITICAL_PROCESS_DIED error on your device.