While we have previously discussed many data recovery software for Windows 10, we rarely come across such software for Android devices. With smartphones becoming more affordable and much more powerful, such software is really important for your mobile devices as well. Coolmuster Lab.Fone is one such application that may help you out.
A Data Recovery Software For Android?
Smartphones are becoming more and more efficient in handling our day to day tasks. With more powerful chips being released every now and then, it is evident that smartphones are now an important part of a user. These mobile devices are also becoming more affordable, which means more and more users shift their computing needs to these small devices.
While a full-scale computer is still important in carrying out advanced tasks, a trend that is seen nowadays is that users tend to carry their prioritized data with them on their smartphones. If someone does not own a computer, it is plausible that they might be carrying out the most important tasks on their smartphones.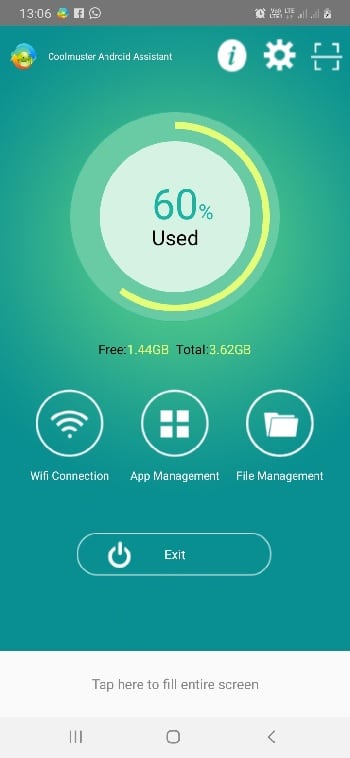 Data is one of the most important currencies that one owns in this day and age. If you end up accidentally deleting some crucial data from your device, you will find the need for data recovery software.
How Does Data Recovery Software Work?
As a rule of thumb, when you delete some data from your storage device, the operating system actually deletes just the index of the data. The remaining space is then calculated using the index data that you deleted. When you add more data to the device is when the older data is actually deleted.
When the index data is removed for your files, the operating system calculates the space that your files were occupying and adds them to the remaining space. When you add more data, the actual files are then deleted from your device, and replaced by your new files. This is probably done as a method to reduce the write cycles, which will, in turn, increase the longevity of the device.
Coolmuster Lab.Fone Review
Coolmuster Lab.Fone is one of the most complete applications that I have seen in a long time. The Lab.Fone application is a hub for many different applications, which include the following:
Android Recovery
This allows you to recover your important files from your phone or your SD card
Android Assistant
It allows you to backup your data, and also manage your smartphone using the desktop client
Mobile Transfer
It allows you to transfer files from one phone to another. This becomes very useful when you switch phones to a newer model.
Data Eraser
It allows you to completely remove the data from your Android and iOS devices, with no possibility of any further recovery.
iTunes Recovery
It allows you to recover files from your iTunes backups present on your device.
Pros
Let's take a look at some of the things that we really liked about the Lab.Fone software.
Functionality And Completeness
One of the best things we liked about Lab.Fone is the fact that the application feels like a hub for the various different applications and features that Coolmuster provides. When you open the application, you can find all the available features neatly arranged in a single dialog box.
In addition, the app is really functional as well. You can recover your lost data from not only your phone but your SD card as well. From your Android device, you can recover your contacts, text messages, call history, media and documents as well. All the exports were also in original size for the images that we restored.
There are two different modes of scanning i.e. Quick scan and Deep scan, with both having different levels of scanning for your data.
Apart from data recovery, you can also preview and backup data right from your computer. This is also a greatly appreciated feature, which can help you prevent restoring duplicate data.
Lightweight Application
The installer for the application is very light as well, with our installer downloading only 19 MB for the application. The application uses ADB shell commands to execute its commands, which translates to additional processes in the background.
Surprisingly, for the three processes that the application runs, there was no strain on the testing computer. Even on older PCs, you should be able to run this application without any major hiccups. Here is what the task manager showed when recovering the data:
Compatibility And Performance
The application is also widely compatible with many different operating systems as well. There is official support for Android versions 2.1 to 10, Windows 10, 8, 7, Vista and XP, and MacOS X 10.7 and later. This means that you can use this software to recover your data from older devices as well.
Such huge backward compatibility means that the app cannot be heavy on the systems as well. This is reflected in the minimal system resource usage as mentioned earlier. However, another interesting feature is the ability to backup and recover multiple files at once, which also reduces the time consumed for data recovery.
Cons
There are some things that if rectified, would have made the application a must-have data recovery software for Android. Here are some of the things that can be improved in further updates.
Pricing
Many people prefer taking multiple backups of their data. With cloud backups being cheaper and hence more popular, prices higher than these backup plans will not go popular with users. There is a free version of the Lab.Fone application, but that has limited usage as well.
The full version of the application costs $49.95 for a one year license, while the lifetime license can cost you $59.95, which is way higher than 2 TB online storage prices (around $10). If additional features were included in the free version, it would be appreciated.
Requirement Of Rooting
While the scans can be effective in finding lost data, one of the most annoying features is the requirement of root for complete scanning. While this can come in handy for users who frequently change ROMs and developers, a casual user hardly roots their device, and will likely miss out on advanced scanning.
Who Should Buy The Coolmuster Lab.Fone?
Lab.Fone is an application that can be extremely beneficial to developers and superusers, who need an all in one backup and recovery tool for their Android devices. If you are one such user, you might benefit from the advanced features that are provided in the application.
Others might find a hard time spending a large amount on a data recovery software that might not benefit them on a regular basis. However, if you are planning to get a data recovery software for Android, you can give Coolmuster's Lab.Fone a try.