HDR, or high dynamic range, enhances the visual quality of images and videos by expanding the range of colors, brightness levels, and contrast.
Also, HDR technology improves gaming experiences by enhancing visibility and providing a competitive edge.
HDR and gaming go hand in hand by providing gamers with more immersive, realistic, and visually stunning experiences.
Whether you are a seasoned gamer or have just stepped into the world of gaming, then you need to go through this article to ensure optimal HDR performance on your Windows PC.
Here, we will reveal the tips, tricks, and secrets behind configuring the best HDR settings for your Windows PC.
We have shown a VIDEO walk through at the end of the post for easy solution.
What Are The Display Requirements For HDR Videos In Windows 11?
For playing HDR videos in Windows 11, your system must meet certain display requirements.
By meeting these display requirements, you can enjoy HDR videos in Windows 11 by immersing yourself in stunning visuals.
Here are the key display requirements for HDR video playback in Windows 11:
1) An HDR-Capable Display
The HDR-capable display device, like an HDR-enabled monitor or an HDR TV, is essential and should be connected to your Windows 11 PC.
The monitor should at least offer 400 or 600 nits but the more, the better.
The display should support HDR10 or Dolby Vision Standards, commonly used for HDR formats.
2) An HDR-Capable GPU
If having an HDR-capable display is not enough for HDR gaming, then your GPU should be capable of producing HDR images.
A GPU capable of HDR means an Nvidia GTX 950 or AMD's Radeon R9 380.
These are the bare minimum requirements and higher-end cards that can handle better output settings.
3) A DP Or An HDMI Cable
Your Windows 11 should use an HDMI 2.0a or higher cable or a Display Port 1.4 or higher.
Also, a DisplayPort of 1.4 or higher is required to support the bandwidth to transmit HDR content.
Note: Remember to enable HDR in your display settings and ensure that your display, cables, graphics drivers, and HDR content are compatible to achieve the best HDR video experience.
What Can You Do If You Face Problems While Configuring The HDR Settings?
If you can't configure the HDR settings on your Windows PC, then a few steps can resolve the issue.
If your system meets all the hardware and software requirements, but you still encounter difficulties, then you need to seek help or further assistance from the manufacturers.
So, if you are running into trouble, then here are a few things worth trying:
Try Another HDMI Cable
Update Your TV's Firmware
Try Plugging Into Another Port
Update Your Drivers
Check Your TV's Settings
What Are Some Common Issues With HDR On Windows?
Compared to a standard dynamic range SDR display, you can connect an HDR10-capable monitor or TV to a Windows computer with HDR and WCG (Wide Color Gamut) support.
This will allow you to enjoy a brighter, more detailed, and more vivid picture.
But users can face some common issues with the HDR feature on their Windows 11 devices.
Here is a list of some common issues:
Colors appear oversaturated when you turn on the night light.
Colors don't appear correctly on the built-in HDR-capable display of a laptop
The display isn't showing HDR
The Use HDR toggle button is greyed out.
How Can I Configure The Best HDR Settings For Gaming On My Windows PC?
To configure the best HDR settings for gaming on your Windows PC, follow the steps mentioned below.
By following these steps and fine-tuning your HDR settings, you can unlock the full potential of HDR gaming on your Windows PC. You will immerse yourself in a visually stunning and captivating gaming experience.
1) Enable HDR
Make sure the "HDR and advanced color" toggle is turned on, as this will allow Windows to recognize and utilize the HDR capabilities of your display.
Also, enabling the HDR (high dynamic range) on your Windows PC is known to significantly improve your gaming experience as it brings life to your games with richer colors and improved contrast which ultimately elevates the overall gaming experience.
This is how it can be done in Windows 11:
First, go to the Windows Settings and then click on System.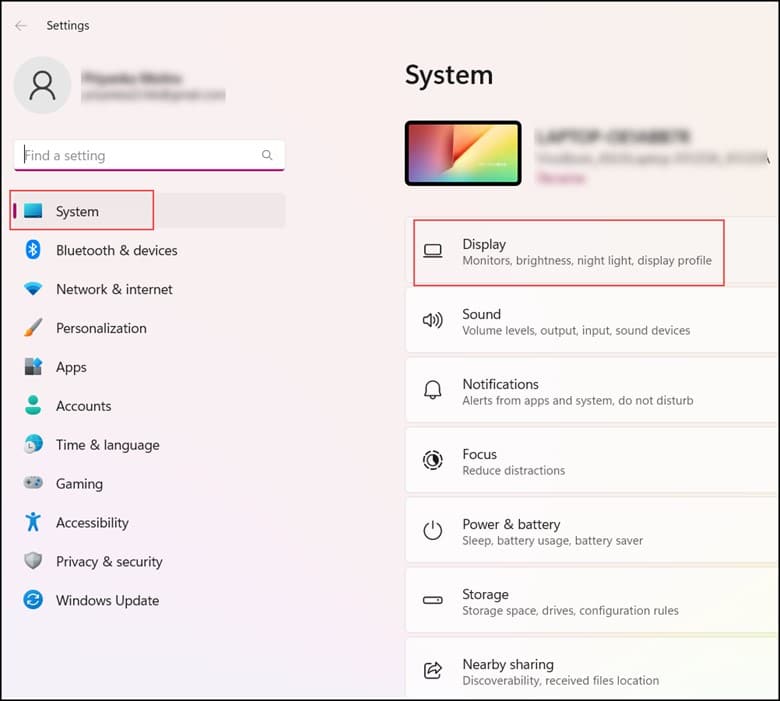 Click on Display > Use HDR option followed by Battery options.
Now select the two options:
"Allow HDR games, videos, and apps on battery."
"Allow streaming HDR video on battery."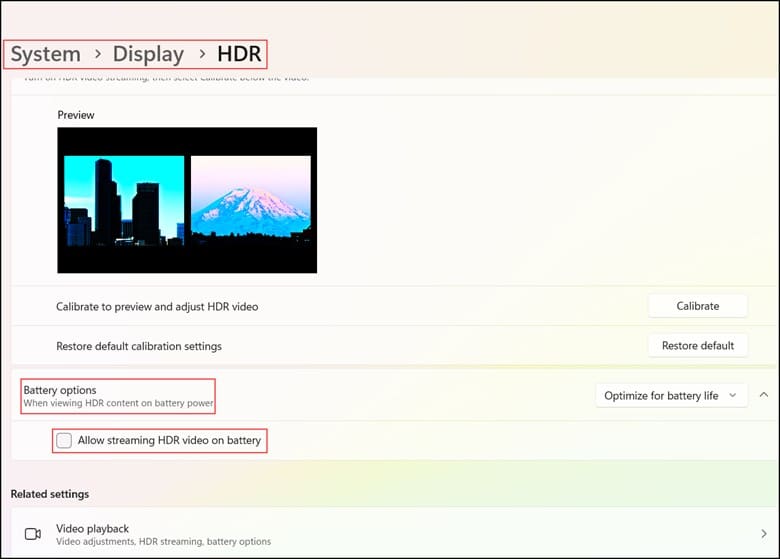 2) Calibrate Display For HDR Content
Display Calibration is important in configuring the best HDR settings for gaming on a Windows PC.
It optimizes the HDR experience on your Windows PC for gaming and ultimately enhances the overall visual of the HDR content you enjoy on your Windows PC.
Follow these steps to calibrate the display for HDR content on your Windows PC:
Open Windows Settings and then go to System>Display.
Then, select your HDR-capable display, followed by HDR.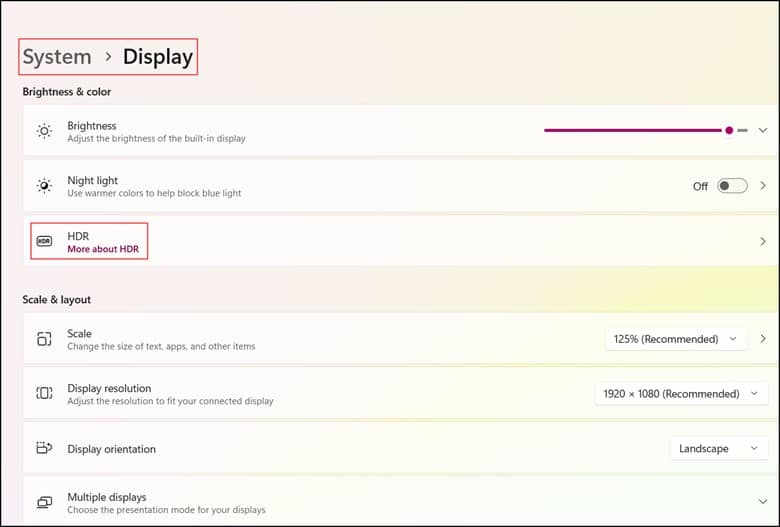 Then, click on the Display calibration for HDR video option.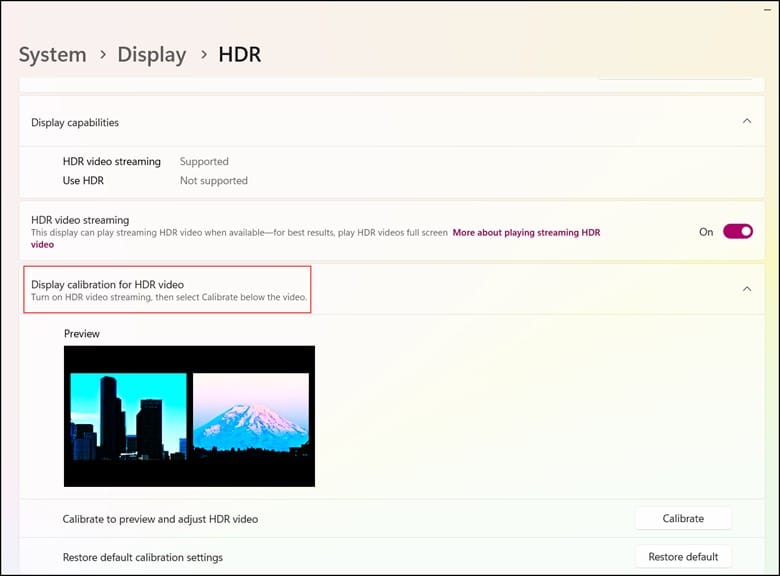 Click on the full-screen icon on the video to display it on full-screen.
Move the slider to your left or right to calibrate your display.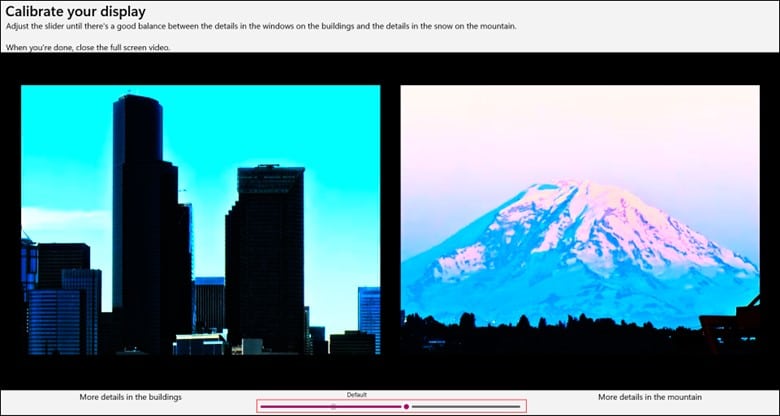 Exit the full-screen mode after doing this.
Now, Windows will apply changes to your display automatically.
To reset the settings, click the Reset calibration button on the HDR video calibration screen.
3) By Using The Power Settings
Even though changing the Power settings isn't a direct way to configure the HDR settings, it can significantly improve the gaming experience.
It ensures that your device can handle the HDR content more efficiently.
Optimizing the Power settings can help maximize the battery life and performance, leaving the users to enjoy HDR gaming for longer periods even when they are away from a power source.
This is what you need to do:
Open Settings from the Start menu.
From the left pane, select System, and from the right select Display.
Select the display from the "Select a display to view or change its settings" section.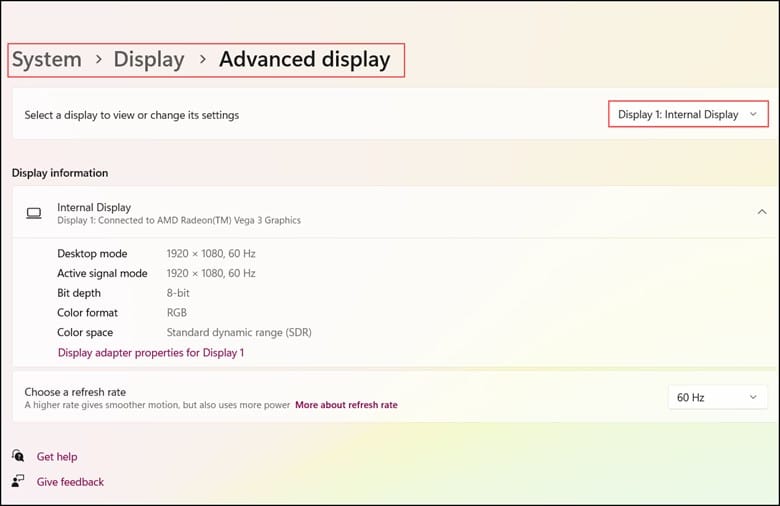 Under the "Battery options" section, select "Optimize for image quality."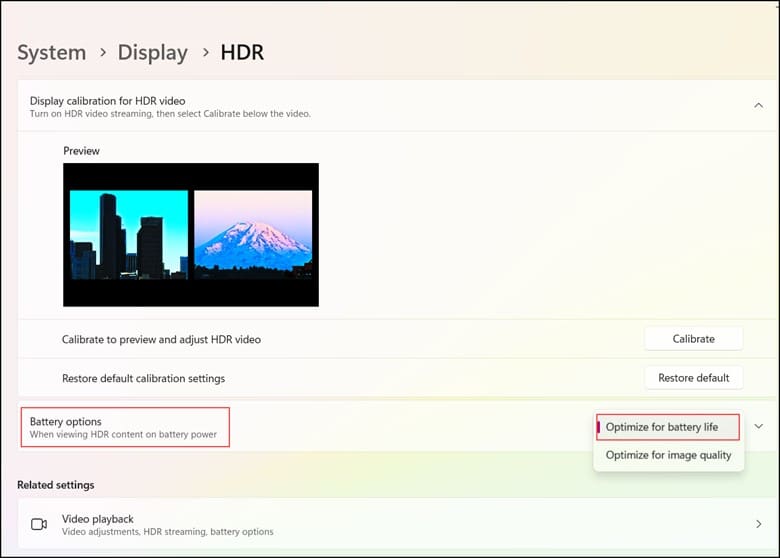 Finally, play or restart the video.
4) Enable The HDR Toggle Button
You can activate the HDR mode on your gaming device by enabling the HDR toggle button.
Enable the HDR toggle button will allow your device to display the content in High Dynamic Range, enhancing the visual quality of supported games.
Here is how you can enable the HDR toggle button on your device:
From the Windows Settings, click on System > Display > HDR.
Then, select the "Battery options" and select these two options:
"Allow HDR games, videos, and apps on battery."
"Allow streaming HDR video on battery."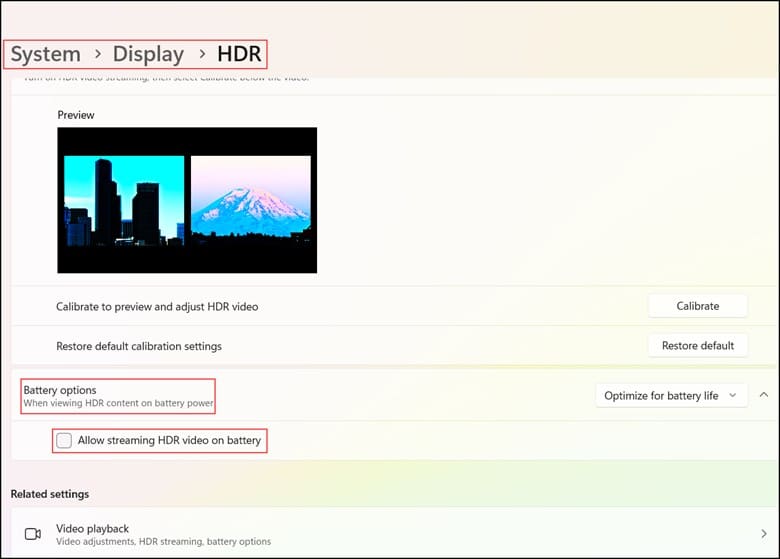 5) Decrease The Strength Of The Night Light
If the night light is enabled at full, it will alter the color accuracy of the HDR content.
Decreasing the strength of the Night Light will ensure that the HDR colors are displayed more accurately.
But the impact of the night light feature on HDR gaming will vary depending on the specific implementation and settings of your device.
This is how the strength of the night light can be decreased:
First, go to the Windows Settings and then click on System.
Click on Display, followed by Night Light.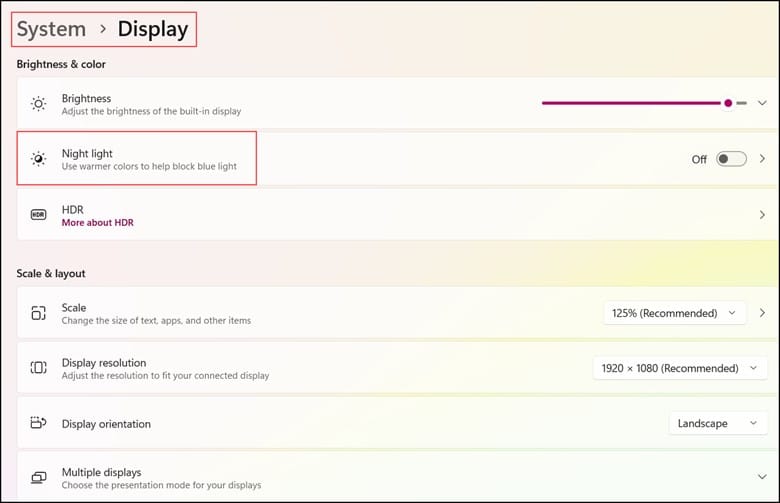 Click on Strength, and in the next window, move the slider to the left to decrease the strength of the Night Light.
Frequently Asked Questions (FAQs)
What Is Recommended Brightness Setting For HDR Gaming On Windows?
The ideal brightness setting varies depending on personal preference and the capabilities of your display.
Can I Adjust HDR Color Settings On Windows?
Basic HDR color settings, like color space selection, are usually managed by Windows automatically.
It is best to adjust the color settings within the game or application settings for finer adjustments.
Should I Enable HDR In Windows If My Display Is Not HDR Capable?
It is generally not recommended to enable HDR in Windows if your display is not HDR capable.
Can I Use HDR On Multiple Monitors In A Multi-Display Setup On Windows?
Yes, Windows supports HDR on multiple monitors in a multi-display setup.
Wrap Up
Let us know if the above methods helped you configure the best HDR settings for gaming on Windows.
For any further queries, ask us in the reply section.