Looking for the config files and saves folder for Sons of the Forest? Knowing the locations for config files and saves folder can be handy, especially for a game in early access like Sons of the Forest.
This allows users to take backups of saved files or quickly reset settings when the game has issues like low fps, stuttering, or not launching. Here I have given a step-by-step guide on how to reach the config files and saves folder.
We have shown a VIDEO walk through at the end of the post for easy solution.
Where Is The Config Files And Saves Folder For Sons Of The Forest?
Finding the Config files and Saves folder is pretty simple. All you need to do is follow the steps given below and you will be able to find the folder.
Press the Windows + R keys to open the Run command box.
Type appdata and press Enter. This will open the Appdata folder of your Windows.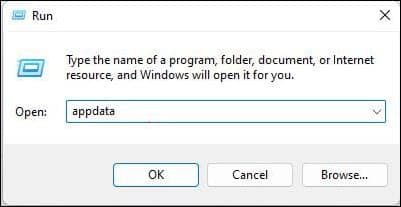 Next, open the LocalLow folder.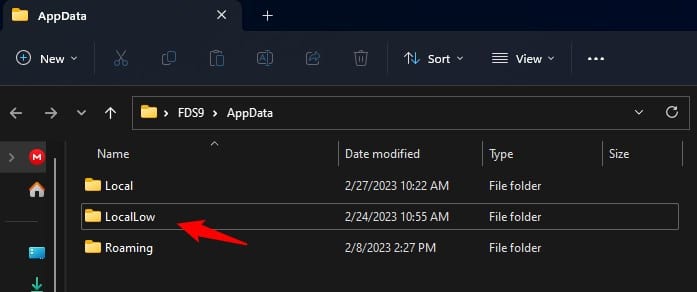 Look for the Endnight folder and open it. Endight are the developers of Sons of the Forest.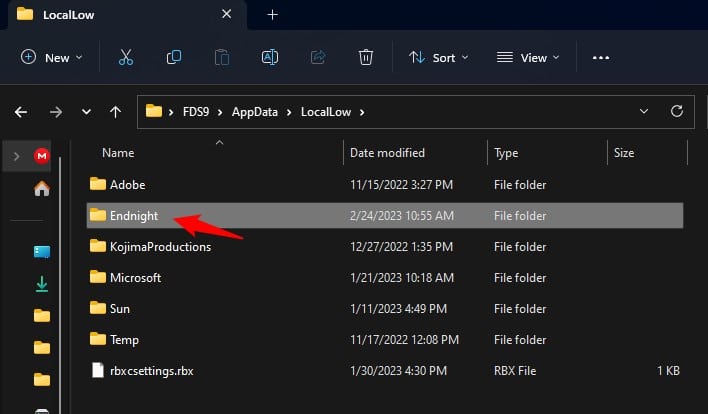 Now open the SonsOfTheForest folder.

You will find the save game files in the Saves folder and the SonsGameSettings.cfg file is the config file.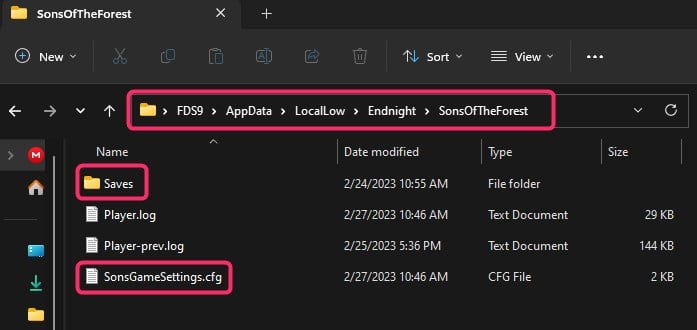 If you want to open the config file, simply right-click on it and select Open With and then click on Notepad. The config file will now open in the Notepad.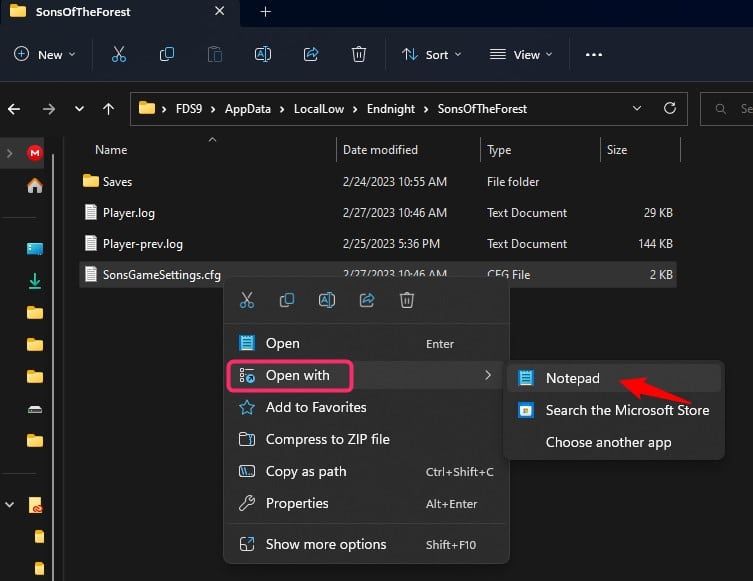 How To Reset Settings Without Launching Sons of the Forest?
If you want to reset the settings of Sons of the Forest but the game is not launching, then you can do it by modifying the config files.
Simply navigate to the config file again. Right-click on the SonsGameSettings.cfg file and select Delete.
Now run the game, and the game will automatically create a new config file.
Wrapping Up
So, that's it. If you have any further questions regarding this topic, ask us in the comment section and we will try to help you.